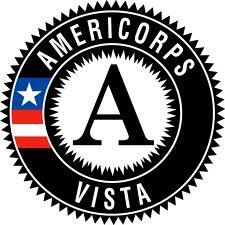 Passionate about serving your community? AARP Foundation is looking for a motivated self-starter to help us fight hunger throughout the Gem State as a VISTA volunteer. Duties include volunteer training and management, special event planning, and more .

The VISTA volunteers (VISTAs) will work with AARP Foundation staff and volunteers to develop and implement local programs to educate and/or enroll struggling older people age 60+, in the Supplemental Nutrition Assistance Program (SNAP). Additionally, VISTAs will help with training volunteers, engaging in nutrition education and coalition building.

"Nearly 9 million older Americans are at risk for hunger every day – a staggering 79 percent increase in just 10 years," said AARP Foundation President Jo Ann Jenkins. "Drive to End Hunger is AARP Foundation's multipronged approach to this problem. Along with AmeriCorps VISTA, we are working to combat hunger among older adults through education and innovative approaches that will lead to tackling the root cause of this solvable issue."

VISTAs receive a modest monthly stipend in addition to medical and dental insurance. Also, they receive an educational award upon completion of their work. The Corporation for National and Community Service, U.S. Department of Agriculture and Walmart Foundation are the primary funders of this collaboration.

Apply online to volunteer for the VISTA-AARP Foundation program and send a copy of your resume to VISTArecruitment@aarp.org with the following subject header – Last Name, First Name – Idaho.

About AmeriCorps VISTA

AmeriCorps VISTA, the national service program designed specifically to fight poverty on the front lines in America, has been operating for more than 45 years.

To learn more about becoming a VISTA volunteer, please visit: http://www.americorps.gov/about/programs/vista.asp

About AARP Foundation

AARP Foundation is working to win back opportunity for struggling Americans 50+ by being a force for change on the most serious issues they face today: housing, hunger, income and isolation. By coordinating responses to these issues on all four fronts at once, and supporting them with vigorous legal advocacy, the Foundation serves the unique needs of those 50+ while working with local organizations nationwide to reach more people, strengthen communities, work more efficiently and make resources go further. AARP Foundation is AARP's affiliated charity. Learn more at www.aarpfoundation.org.