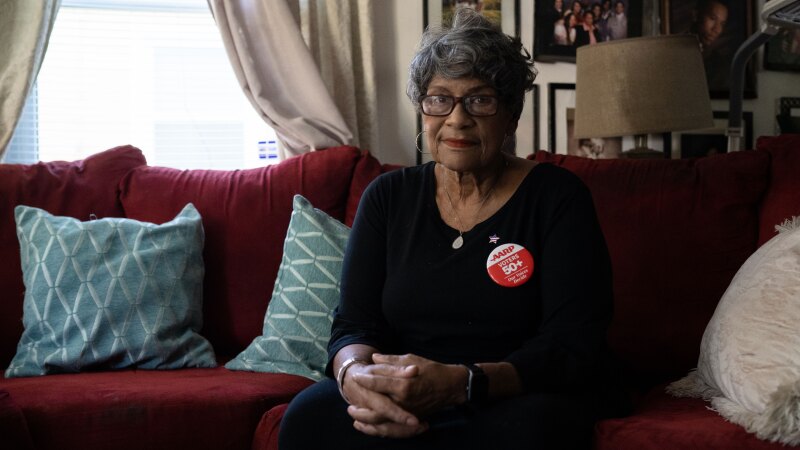 With 135 federal and state legislative seats up for grabs in Indiana next month, older Hoosiers will play an important role in deciding the state's future.

The significance hasn't escaped AARP volunteer Audrey Turner, who's been busy encouraging residents 50-plus to engage and speak up.

"Every vote counts," says Turner, 79, of Indianapolis. "And you have no right to complain about the outcome if you don't get out there and vote."

The retired Postal Service supervisor is one of Indiana's more than 2.4 million residents age 50 and older.

"The three best predictors of voter turnout are income, education and age," says Chad Kinsella, an associate professor of political science at Ball State University, in Muncie. "The 50-plus demographic votes in exponentially larger numbers and more often than younger people."

Voters 50 and older represented 77 percent of the state's turnout for the May 3 primary election and 55 percent of the turnout for the 2020 general election, state data show.

On Tuesday, Nov. 8, Indiana will elect a U.S. senator, choosing between Republican incumbent Todd Young and Hammond Mayor Thomas McDermott Jr., a Democrat. All of the state's nine seats in the U.S. House of Representatives are also on the ballot. Currently, Republicans hold six seats and Democrats have two. A special election will also be held on Nov. 8 to fill the seat of the late U.S. Rep. Jackie Walorski (R- Jimtown), who died in a car crash in August.

In the state legislature, all 100 House seats and half of the 50 Senate seats are up for election.

Inflation will likely weigh heavily on older voters as they struggle to cover the increased cost of gas, groceries and other necessities, Kinsella says. "People with a fixed income really feel it."

Long-term care needs

Stabilizing Social Security, strengthening Medicare and cutting prescription drug prices remain concerns for older Hoosiers.

Indiana's long-term care system, including nursing facilities and home care, needs major attention too, says Sarah Waddle, AARP Indiana's state director. The state ranks 44th in the nation on AARP's Long-Term Services and Supports State Scorecard.

Indiana struggles with support for family caregivers and choice of providers, among other challenges. Less than 19 percent of the state's Medicaid long-term care spending goes to home- and community-based services, which tend to be less expensive than institutional care, according to the scorecard.

"It's cheaper to stay at home than at a nursing home, where many people don't want to go," Waddle says. "We need to do more to have a better balance."

Help could come by instituting tax incentives, strengthening the eldercare workforce and investing in home- and community-based services. AARP estimates that Indiana has 850,000 unpaid family caregivers.

AARP Indiana also wants lawmakers to support livable communities for residents of all ages by advocating for affordable housing, access to high-speed internet, safe and walkable streets, and reliable, convenient public transit.

"A person's ability to reach a destination shouldn't be based on their ability to drive a car," Waddle says.

In Marion County, an AARP survey of 604 registered voters age 18 and older last year showed a majority of respondents would be more likely to vote for a candidate who champions transit.

Election Day is Tuesday, Nov. 8, with polls open from 6 a.m. to 6 p.m. local time. Go to indianavoters.in.gov or to aarp.org/invotes for more details.

Sarah Hollander is a writer living in Cleveland.
Be the Difference. Vote — AARP
More on the 2022 Midterm Elections and the cost of living