Des Moines, IA –— AARP Iowa State President Chuck Betts has announced that Dorothy Pisarski of Des Moines and Larry Kudej of Cedar Rapids have been named to the AARP Iowa Executive Council, a team of volunteers from across Iowa who provide leadership to support the implementation and execution of AARP priorities statewide.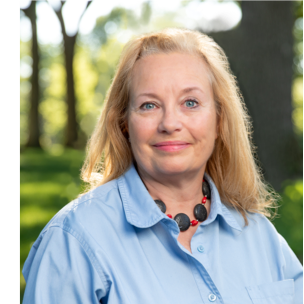 Pisarski is a native of New York City, where her parents settled after they immigrated from Poland during the World War II era. Dorothy's first language was Polish, which she still speaks. Later, she also learned Spanish and tries to utilize that to maintain her speaking skills.

She and her husband and son moved to Iowa in 2003, after spending nine years in Western Pennsylvania. Her husband, Edward, suffered a stroke in 2007 and her experiences navigating healthcare services and caregiver/breadwinner stresses were the impetus for joining AARP Iowa.

Dorothy recently retired from the faculty of Drake University, where she taught in the Advertising major. She continues with her passions as an official for soccer and ice hockey, as well as playing piano in church.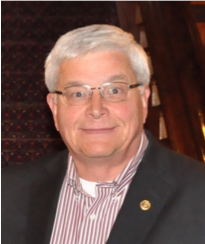 Kudej is a retired Federal Attorney, having served with the United States Attorney Office in Northern District of Iowa from 1989 through 2011. He was Civil Chief from 1994 to 2010 and was in private practice in Sioux City, Iowa, before 1989.

He is currently a member of the Iowa Board of Corrections, serving in that capacity since 2014, and volunteers with a number of organizations including; Iowa State Bar Association , Older Iowa Legislature, Heritage Agency AAA, Johnson County Task Force on Aging and Cedar Rapids West Rotary.

"AARP is pleased to welcome Dorothy and Larry to our statewide leadership team," said AARP State Director Brad Anderson. "We look forward to benefiting from their extensive knowledge and experience as we work to improve the lives of all Iowans as they age."

The AARP Iowa Executive Council is chaired by volunteer State President Chuck Betts of Keokuk. Other council members include Don Corrigan of Des Moines, Brena Corona of West Des Moines, Ro Foege of Mount Vernon, Doug Lehman of Sioux City, Susan Olson of Des Moines, John Peterson of Ankeny, Judi Pierick of Des Moines and Phil Tetzloff of Marshalltown.

AARP Iowa Executive Council members work with staff and volunteers to provide ongoing strategic direction for state programs, advocacy, and community engagement in support of AARP priority issues. Executive Council terms are two years, and members may be reappointed twice. AARP has nearly 350,000 members in Iowa. For more information, visit www.aarp.org/IA.