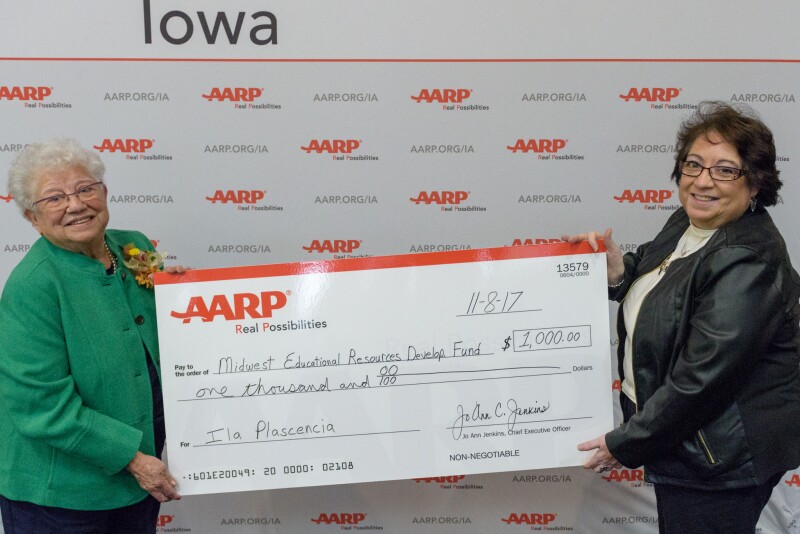 Ila Plasencia of West Des Moines was named the 2017 recipient of the AARP Andrus Award for Community Service — the Association's most prestigious and visible volunteer award — at AARP Iowa's annual volunteer recognition event in Des Moines on Nov. 8. She is the first Latina recipient of the Andrus Award in Iowa. In addition to the award, Plasencia received a check for $1,000 to donate to her charity of choice, the Midwest Educational Resources Development Fund.

Plasencia, 90, was selected for her distinguished service and leadership. Her work has involved the establishment of scholarships and educational achievement award recognition for Latino students. She initiated the development of a medical clinic, has done translation work and taught English classes, while also helping others to obtain municipal services, and has established community festivals that enhance ethnic pride.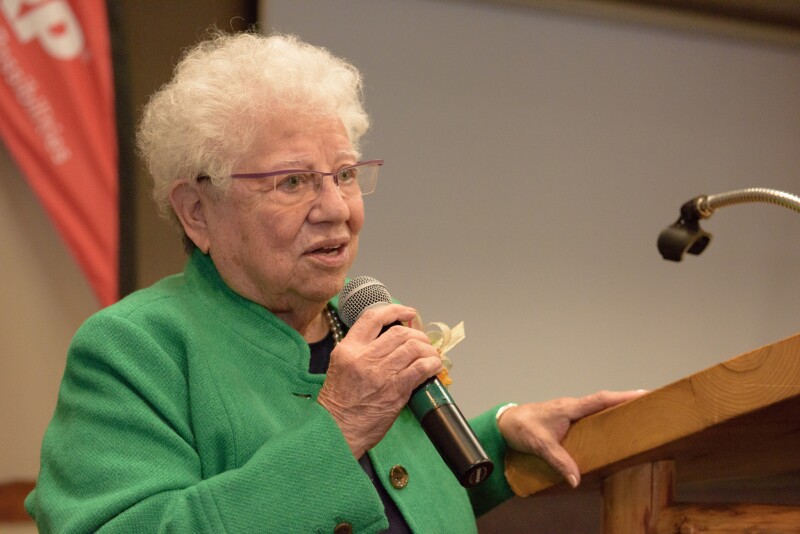 "This award acts as a symbol to members, and the public, that volunteers can make a significant difference for positive social change," said AARP Iowa State Director Kent Sovern. "Ila embodies the spirit of volunteerism and the important contributions volunteers make to our society. We are proud to present this tangible recognition for her outstanding work."

Among Plasencia's accomplishments:
• She founded the Latino Student Awards Recognition Ceremony, held every year at North High School in Des Moines for the past 23 years.
• Formed the Latino College Expo, which was created with the purpose of decreasing the number of Latino high school drop outs.
• Worked to establish an early childhood learning center that would eventually become Head Start.
• Created a health clinic for the Latino community.
• Helped establish the Brown and Black Coalition.
• Established the Valley Junction Cinco De Mayo celebration and the Hispanic Heritage Parade in Des Moines.
• Was fundamental in starting the United Mexican American Community Center (UMACC).
• With the help of others, she was instrumental in establishing the La Casa at Drake University, which is an off-campus house for Drake University Latino students.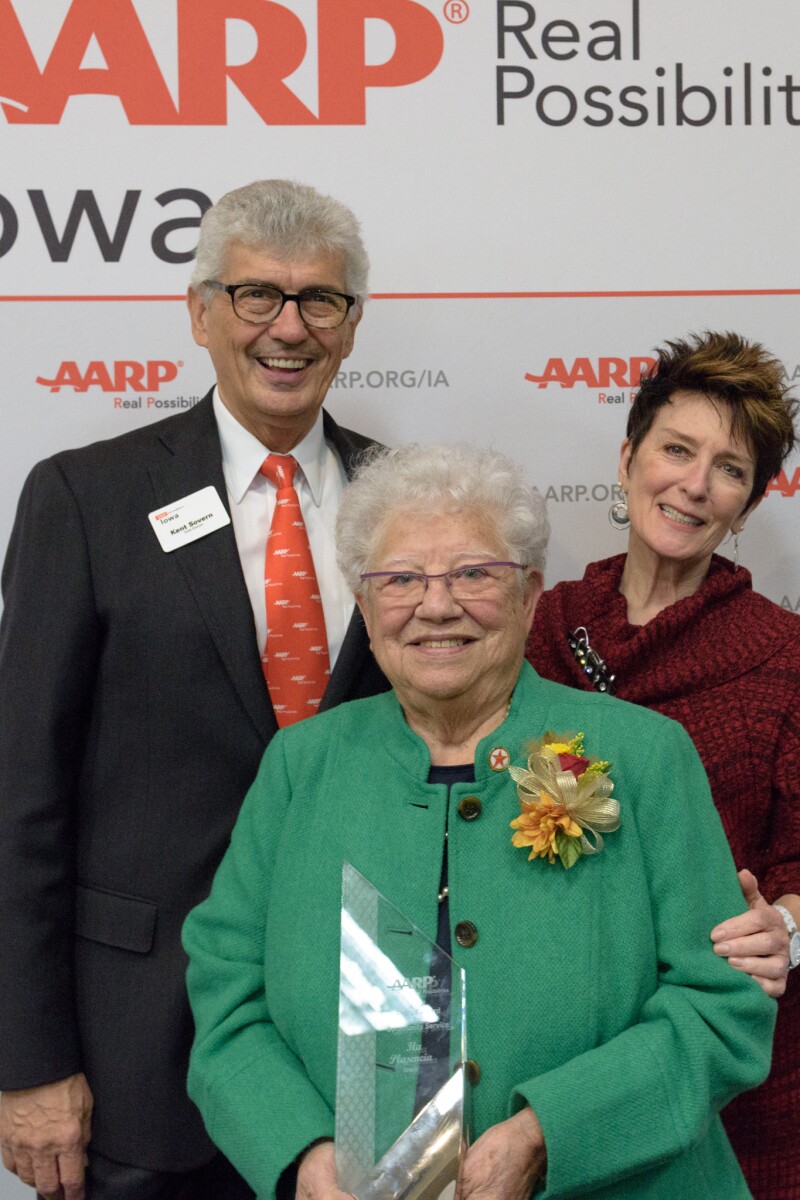 "When I decided to nominate Ila for this award, I was flabbergasted at the wealth of experience that she has," wrote Brena Corona, who presented Plasencia for the Andrus Award. "Ila has generously volunteered time, energy, guidance, and sometimes money, for her community, the youth, and families of Iowa Latino. She has helped motivate the youth to have pride in their heritage, to excel in school and to expect to attend college. Ila's volunteerism has been broad and benefited many ages and served many needs."

AARP's highest award for community service, the Andrus Award, honors the work and legacy of AARP founder, Dr. Ethel Percy Andrus. From the beginning, her motto, "to serve, not to be served," has shaped AARP's community service efforts at the national, state and local levels. The Andrus Award winner is nominated by his or her peers and the award recipient is chosen by the local AARP Iowa Executive Council. Andrus Awards are presented in every state to acknowledge the volunteer work members engage in that enhances the lives of AARP members and prospective members, improve the community for which the work was performed, and inspire others to volunteer.

Finalists for the 2017 Iowa Andrus Award were also honored at the event, including: Hazel Kout of Hazelton, Tom and Elaine Howard of Hamburg, Michael Herman of Waterloo, Donald "Jake" Daley of Mount Ayr, Eileen Moos of Marion, and Brad Barber of Clear Lake. Nominations for the 2018 Andrus Award will open in the spring.