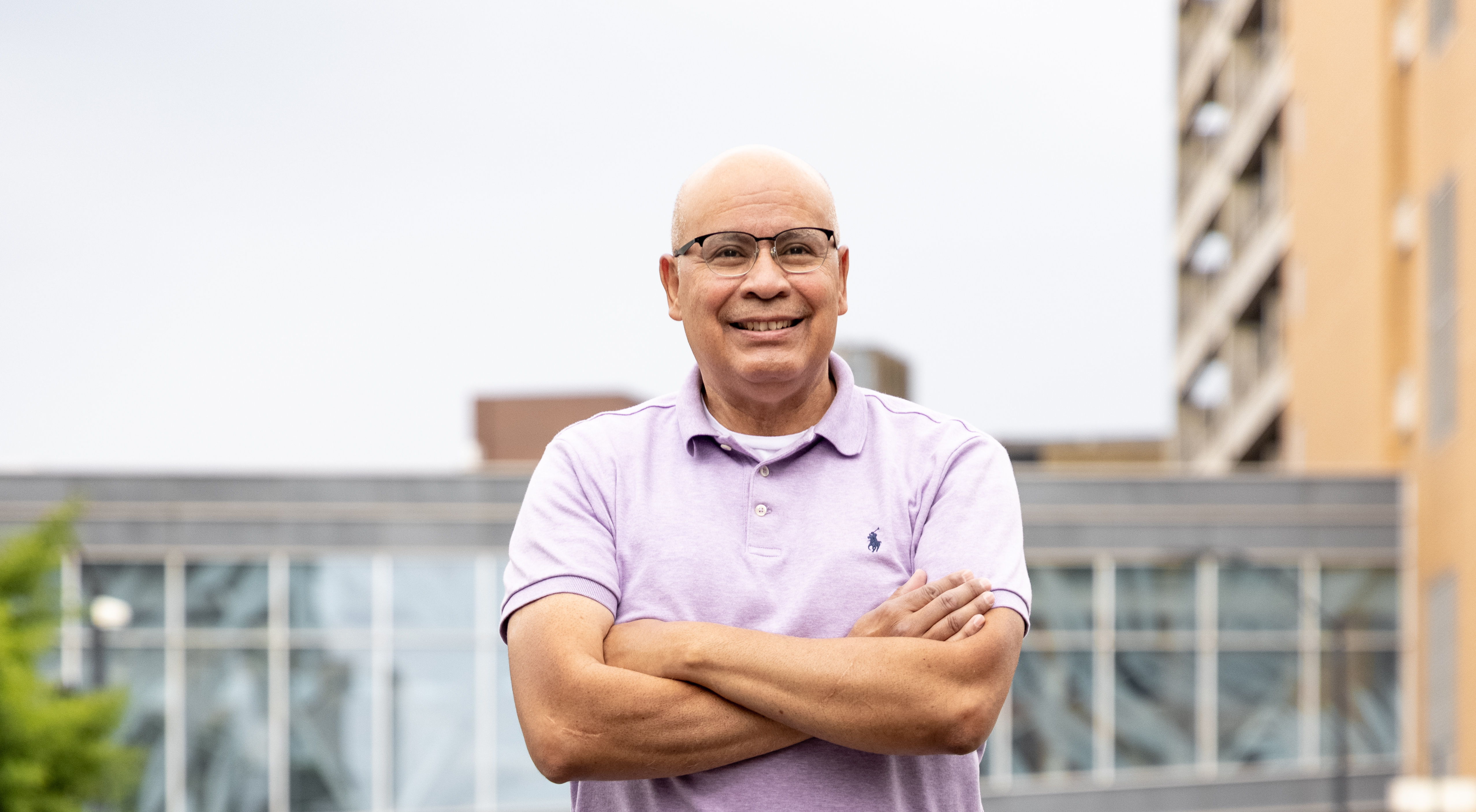 Joe Gonzalez can't say no. That's what friends say, and even he admits it.

"I haven't met anyone who doesn't like Joe," says Claudia Thrane, a long-time friend, writer and Latino activist. "And if somebody comes to him for help, he's always going to say yes."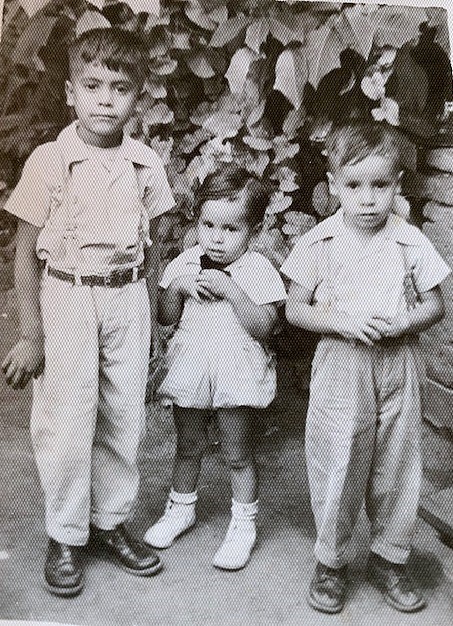 He's a familiar face in the Latino community and from decades of Des Moines police work. But when a freak accident in 2013 ended his police career, a new door opened that seemed tailor-made for a man who has always wanted to serve his community.

Now 68, he's entering his eighth year as director of Latino Resources Inc., organizer of the Latino Heritage Festival. Each fall Joe and his all-volunteer team present a family friendly, two-day showcase of Latino culture, entertainment and food – lots of food! – representing 22 Latin American countries.
"Sometimes we get emotional when it starts," he says, especially when people who moved to Iowa stop to thank him for spotlighting their home country and traditions. "It's really rewarding when that kind of stuff happens."

Joe's been a festival board member and volunteer since its 2001 launch. But his move to paid director came just when life landed him at a tough crossroads. While on an off-duty police job, a truck accidentally pinned him to a wall when the driver didn't see him as he backed up the rig. He suffered 13 broken ribs and two collapsed lungs. For a while in the hospital, his survival wasn't assured.


After specialized surgery at the Mayo Clinic to stabilize his ribs, he made slow but determined recovery. Still, he didn't want the accident to define him and tried returning to light duty. But in mid-2014 after 40 years on the force, he took disability retirement.

It seemed his work career might be over. But then with perfect timing a new opportunity appeared. Festival founder JoAnn Mackey was weighing retirement, and the Latino Resources board asked if Joe would be its second director. The answer was never in doubt.

It was a great fit for a man always looking for ways to repay the community that gave his immigrant family a new start. Joe was just 5 when his mother and two younger brothers took a long train ride from Michoacán, Mexico, to Des Moines' Rock Island Station. Their father had come ahead to work for the railroad and save money for their move. "And it was easier coming here then because there weren't the masses of numbers, you know," he says.

Sometimes we're too tough on ourselves. We can still do a lot of things. You just need to continue to do what you can.
Joe Gonzalez
He still remembers the adventure of discovering a new country, including a new climate that introduced him to snow. The Gonzalez family settled in and eventually grew to include seven boys, with Joe the eldest. By high school, he was itching to graduate with a skill that would land him an honest job. At Des Moines' former Technical High School, he studied auto body repair.

But one criminal justice class changed everything. Police work hooked him, and he saw it as an ideal way to serve his community. In November 1971, he joined a new police cadet program aimed at improving racial and gender diversity on the force. He was one of just two Latino officers. Less than three years later, Joe graduated from the police academy and became a patrol officer.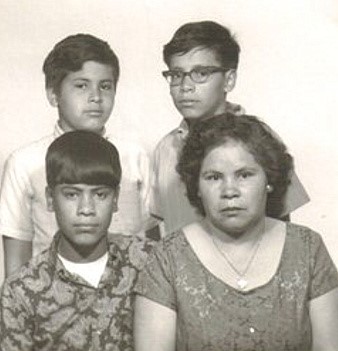 Like everything he tackles, Joe dove into police work. "You're working in the community helping when people are in their greatest need," he says. Around 2000, though, his focus shifted. He was tapped to lead a new proactive initiative to build trust between police and immigrant groups, especially Latinos. He realized this was yet another way to serve.

"You can see how you affect people positively, how to affect kids, working with faith-based groups, with neighborhood associations, all kinds of groups to try to better the community," he says.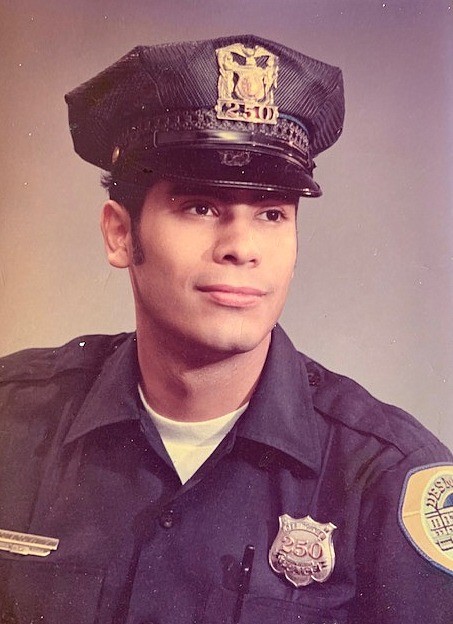 His program was called Hispanic Outreach Neighborhood Resource Advocate - or HONRA, the Spanish word for honor. At that time, Mexican immigrants were moving to Iowa in larger numbers, and his team's mission was to reassure the Latino community they could report crimes without fear of retaliation for speaking up. There was Joe, going door to door in key neighborhoods, using his Spanish language skills to connect with people. Before long, he was promoted to lieutenant in charge of all neighborhood-based police services. "It was all positive good stuff," he remembers.

His friend Claudia Thrane, now his board vice president, arrived from Mexico around this time. Volunteers helping with her citizenship papers urged her to connect with Joe and his HONRA team, but she was skeptical. "First off, you just don't have contact with the cops in Mexico," she explains. But like so many others, she discovered things were different here – and with Joe especially.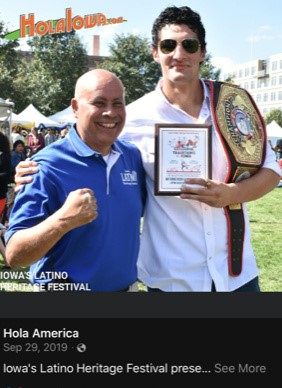 He's often shared his life story with other young immigrants to help them on their own path to success. One thing he stresses is to master English but maintain their first languages, because "it's an important part of their culture, their history. "

His challenges now are keeping the Sept. 25-26 festival fresh in its 20th year and restoring momentum. In 2018, attendance was on the rise with visitors coming from as far as Sioux City and the Quad Cities. But then came the one-two punch of heavy rains in 2019 and the COVID pandemic in 2020.

In a nod to health safety, this festival will have less congested tents and no inflatables for children. But other kid-friendly events will include hourly piñata breakings and visits from the Iowa Menace soccer players. Children also will get in free.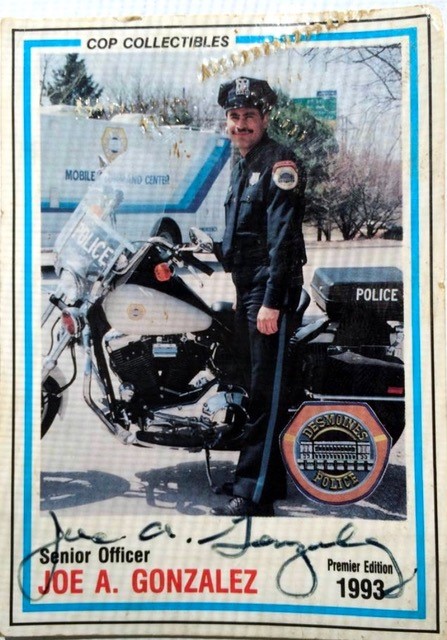 Joe's own family now includes five grown children and nine grandchildren, but there's no talk of easing up for this grandfather.

"If he slows down, I'd be very worried. Seriously. He can't. He doesn't know how to slow down," says friend Claudia.

Despite the daily discomforts he lives with, he recognizes the 2013 accident gave him a beautiful second chance. "That gave me an even greater purpose. I truly believe in those kinds of things, that you're here for a reason. And sometimes, it might take you in a different direction. If you have to adjust a little bit, you do."

And it no doubt helped that Joe never has learned to say no.

Next Month:
This retired history teacher had a chance childhood encounter with a WWII German prisoner of war camp in Algona. But he never dreamed then that decades later his retirement passion would become sharing the story of that camp and its 10,000 prisoners. Read how this 83-year-old channeled his love of history into helping create the Camp Algona POW Museum.


Photos courtesy of Joe Gonzalez