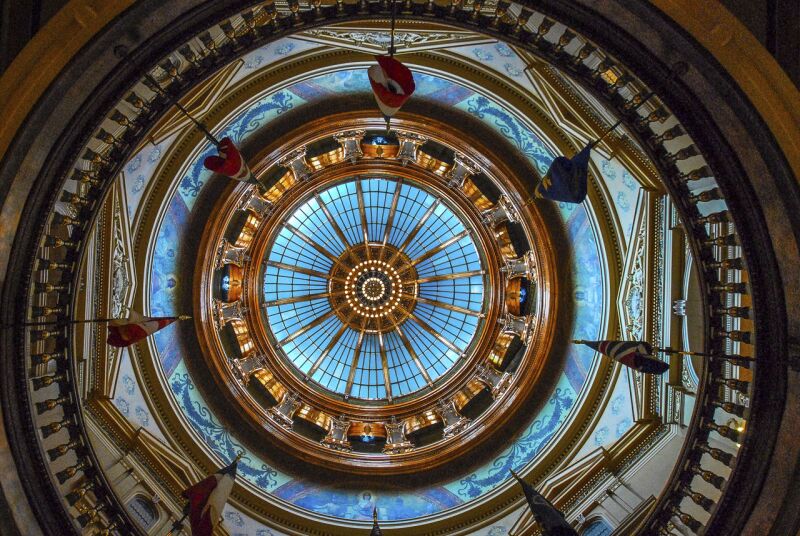 The following are bills or issues that AARP Kansas staff and advocacy volunteers prioritized during the 2022 Kansas Legislative Session and their status at the close of the session. These bills particularly impact Kansans age 50 and older as well as other Kansans.

KANCARE (MEDICAID) EXPANSION:

In Kansas, no KanCare Expansion bill to provide affordable health care to more Kansans was given serious consideration. HB 2459 was introduced as a single-payer guaranteed healthcare coverage bill and SB 472 was a different take on expansion passage where enactment would constitute express consent from the Legislature to expand eligibility. Neither had a hearing. There were a few attempts to amend KanCare expansion onto bills brought to the floor, but they did not make it far.

HOME AND COMMUNITY BASED SERVICES:

SENATE SUB HB 2279 – Advance Practice Registered Nurse (APRN) SCOPE OF PRACTICE - Governor Kelly signed HB 2279. This bill establishes that APRNs in Kansas can practice independently to the full extent of their education, training, and skills. Kansas becomes the 26th state to grant "full practice authority" to APRNs. Law Includes:


elimination of collaborative agreements previously required between APRNs and physicians;
stronger definition of prescriptive authority;
licensure and malpractice insurance requirements.
This bill will expand access to high-quality, cost-effective primary care for all Kansans, especially those in currently underserved areas of the state.

HB 2114 -- SENIOR CARE TASK FORCE –

The bill, passed in 2021, established the Kansas Senior Care Task Force. The bill outlines specific issues to be studied in regard to elder Kansans. The Task Force also identified the cross-cutting issue of workforce as an additional topic of study and has convened two working groups (Quality of Care & Protective Services and Access to Services) and a workforce subgroup. Workgroup meetings continue and a final report of the Task Force's study is due to the Legislature on or before the 2023 Legislative Session. The report will focus on recommended improvements regarding the well-being of Kansas seniors. The full task force was approved for two more meetings this year.

VOTING RESTRICTIONS:

HB 2138- is an election reform bill that was signed into law by Governor Kelly. The bill contains important election security enhancements for the state of Kansas, including


Equipment Security,

Additional Audits to increase transparency

Voter Roll Maintenance to ensure the accuracy

Ballot Watermark—to provide an addition layer of verification

Chain of Custody—to provide detailed information of each ballot and its security.
To learn more about these election reform measures, visit the Kansas Secretary of State's website.

HB 2252

This bill was vetoed by the Governor, but her veto was overridden. It will prohibit the modification of election laws by agreement, except as approved by the Legislative Coordinating Council.

UTILITIES:

WINTER STORM URI – COST RECOVERY

Kansas Utility companies continue developing financial recovery plans in response to the February 2021 Winter Storm Uri. This arctic weather caused record demand for natural gas and electricity leading to record high wholesale electricity prices.

The Kansas Corporation Commission issued an Emergency Order directing jurisdictional utilities to do all things necessary and possible to ensure natural gas and electricity service continued to be provided to their customers. The Commission has now opened gas and electric dockets allowing utilities to file to request recovery of extraordinary event costs. Some of the utilities' recovery plans have been approved, while others are still in the process of review, so consumers' gas and electric bills will see an increase over a number of months.

Find more at the Citizens Utility Ratepayer Board or Kansas Corporation Commission websites

HCR 5023 – A concurrent Resolution Denouncing Price Gouging. This was a resolution that was passed that condemned price gouging during the winter storm and supported investigations into the extraordinary price increases of wholesale natural gas during the extremely cold weather event of February 2021.

NURSING HOMES:

SB 453 requires adult care home certified aides who take training courses to demonstrate certain skills to successfully complete such training courses and requires licensed nurses to teach and evaluate such training courses.

The bill also prohibits certified nurse assistants, who don't make progress to complete the approved course within a specified time period, from providing direct, individual care to residents. The bill was signed by Governor Kelly.

SB 286 was Vetoed by Governor - No motion to reconsider vetoed bill; Veto sustained

The bill amends the provisions regarding immunity from civil liability for health care providers.

SB 286, also included provisions for telemedicine and enhanced criminal penalties for violence against health care workers in hospital settings.

The bill extended health care providers immunity from civil liability in terms of the COVID-19 pandemic until January 2023. The shield addressing damages, fines and penalties for health care decisions related to the pandemic would have been broadened to include people not employed by a medical facility or providing direct health care services.

HB 2004 – CHARLIE'S BILL would add law to the Adult Care Home Licensure Act allowing a resident of an adult residential care facility to appeal a pending involuntary transfer or discharge to the Secretary for Aging and Disability Services and provide for notification procedures and conditions for transfer or discharge -- The bill died on the legislative calendar.

However, the Kansas Judicial Council recently created an Advisory Committee on Adult Care Home Involuntary Discharge Appeals and the committee is focused on HB 2004 (Charlie's Bill) and has scheduled four meetings this summer and fall.

ARPA (American Rescue Plan Act of 2021) Funds - Kansas nursing homes also received $65 million SGF (State General Fund) funds and another $15 million in ARPA this year to help with care.

PRESCRIPTION DRUG ASSISTANCE:

HB 2721 would have provided a sales tax exemption for over the-counter drugs, which would be defined as a drug containing a label with a drug facts panel or statement of the drug's active ingredients and a list of those ingredients. The bill died on the legislative calendar.

TAX POLICY:

SENATE SUB HB 2239 – GOLDEN YEARS TAX BILL

This bill amends the law related to property tax, income tax, and sales tax.

The bill provides for Homestead Property Tax Refund Claims to be paid to claimants for the amount by which the claimant's residential property tax exceeds the amount of the claimant's property tax in the claimant's base year.

The bill also includes an additional Personal Exemption Allowance for veterans who have been honorably discharged and 100 percent disabled through military service to receive an additional exemption amount of $2,250 from individual income tax beginning in tax year 2023.

HB 2106 – FOOD SALES TAX ELIMINATION –

Beginning on January 1, 2023, the bill reduces the state sales and compensating use tax rate on food and food ingredients (includes bottled water, candy, dietary supplements, soft drinks, and food sold through vending machines) from 6.5 % to 4.0 %. The bill further reduces the tax to 2.0% on January 1, 2024 and to 0.0% on January 1, 2025.

(excludes alcoholic beverages, tobacco, and most prepared foods)

For more information on these bills and other issues that impact older Kansans, please contact us at ksaarp@aarp.org or by calling 866-448-3619.