AARP Kansas
Keeping Kansans in the know about life at 50+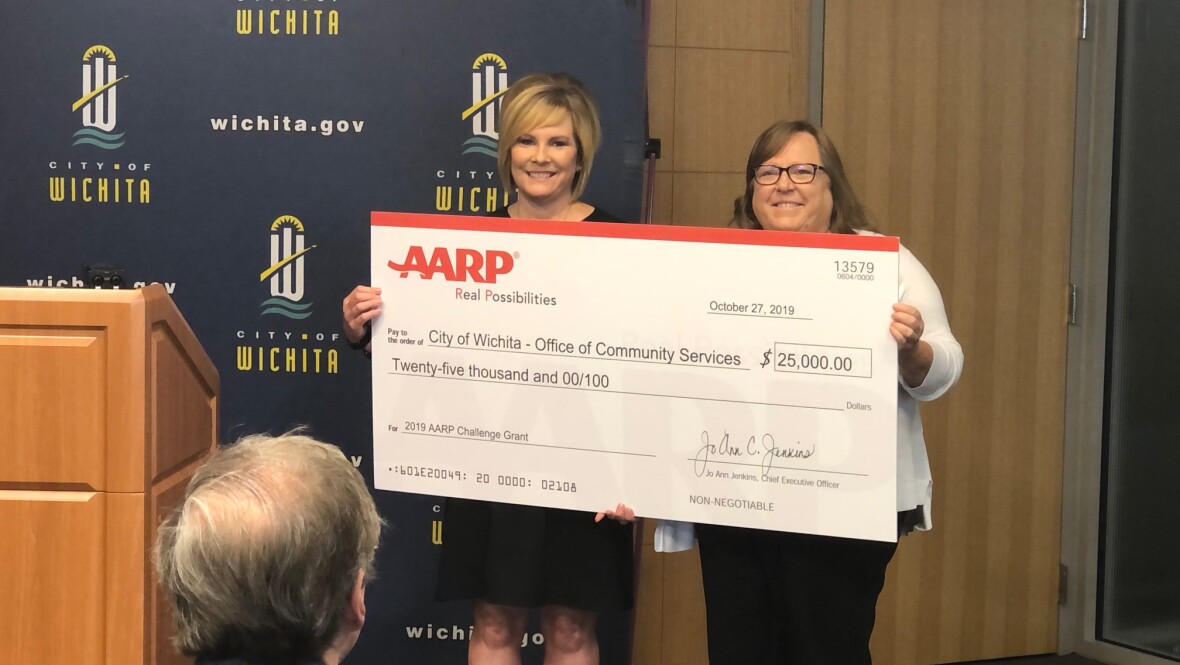 OCT 18, 2019
AARP Kansas Outreach Director Andrea Bozarth presented an oversized check to Wichita City Council Member Becky Tuttle as the City of Wichita was selected as a recipient of an AARP Community Challenge Grant for 2019. The presentation was made at Wichita City Hall on Thursday, October 17, 2019. The AARP Community Challenge grant program awarded nearly $1.6 million to fund 159 "quick action" projects across the country, helping communities make immediate improvements and jumpstart long-term progress to support residents of all ages. Nearly 1,700 applications were received from non-profits and government entities for the program, now in its third year. Each of the projects, which must be completed by November 4, is designed to achieve one or more of the following outcomes:
OCT 18, 2019
An AARP Kansas survey of Wichita area residents regarding the livability of their city revealed that nearly all of them (99 percent) believe that well-maintained hospitals and healthcare facilities are extremely or very important for their community. Safe streets and sidewalks, affordable transportation and neighborhood parks also ranked high for a majority of those surveyed.
OCT 14, 2019
Do you know ways to help keep your aging loved ones from losing money to scams and fraud? We'll share important information that could help you keep them safe during our free webinar.
OCT 10, 2019
Not sure which Medicare plans and options are right for you or a loved one? AARP is here to help connect you to the resources that may make it easier for you to decide what's right for you.