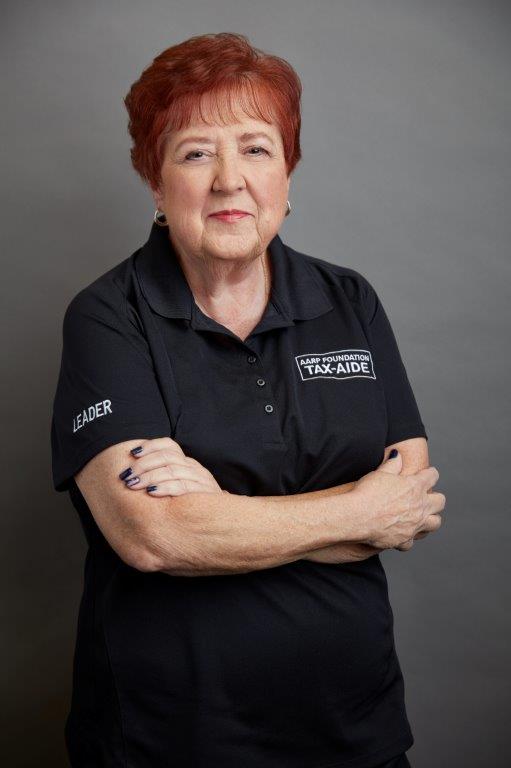 AARP Foundation Tax-Aide is providing free in-person and virtual tax assistance and preparation now through April 18, 2023. The nation's largest free, volunteer-based tax assistance and preparation program helped secure more than $1 billion in refunds for more than 1.2 million taxpayers last year. Tax-Aide is offered in conjunction with the IRS, and AARP membership is not required.

"AARP Foundation Tax-Aide has provided free tax assistance to millions of low-income Americans for more than 50 years," said Lynnette Lee-Villanueva, Vice President of AARP Foundation Tax-Aide. "Even modest refunds are a lifeline for older adults, many of whom live on a fixed income, and it's crucial they do not miss out on the credits and deductions they have earned and need."

AARP Foundation Tax-Aide offers several options for providing taxpayer assistance:

In-Person: In Tax-Aide's traditional in-person service, taxes are prepared and filed by IRS-certified tax counselors.
Low-Contact: Taxpayers interact with IRS-certified Tax-Aide volunteers in one or two short, in-person meetings to exchange documents.
Contact-Free: Taxpayers interact with Tax-Aide's IRS-certified tax counselors online or by phone and exchange documents electronically and securely.
Self-preparation: Tax-Aide provides consumers with free access to software to prepare their own taxes, and if needed, a Tax-Aide IRS-certified counselor can coach them through the process by phone or through computer screen-sharing.
Access to these services depends on volunteer availability in each locality.

Tax-Aide volunteers provide free tax preparation and filing services to taxpayers in all 50 states and the District of Columbia. Volunteers are trained and IRS-certified every year to ensure they understand the latest changes to the U.S. Tax Code.

To find the nearest Tax-Aide location in your area, visit the Tax-Aide site locator. The site locator also features a Tax-Aide chat bot that can help book an appointment, answer questions about the program and transfer the conversation to a live agent if needed or requested. For more information, including which documents to bring to the tax site, visit aarpfoundation.org/taxaide or call 1-888-AARPNOW (1-888-227-7669).

For specific locations, hours and to schedule an appointment in Kansas visit www.kstaxaide.com for locations throughout the state.

Additional Information:

AARP Foundation Tax-Aide can help with:


Social Security benefits paid to you for the year
Railroad Retirement benefits
Interest earned, proceeds from sales
Pensions, annuities or IRA distributions
Earned Income Credit
Mortgage interest and property tax
Contributions to charity
Tuition & student loan interest
What you need for your appointment:


For a married couple filing jointly, both spouses must be present
Photo identification for you and your spouse (if married)
Social Security cards or ITIN documents for you, your spouse and/or dependents
Birth dates for you, spouse and/or dependents
Copy of last year's tax return
All forms W-2, 1098 and 1099
1095 forms if you purchased insurance through the Marketplace (Exchange)
Information for other income
Information for all deductions/credits
Proof of savings or checking account and routing numbers (for direct deposit of refund)