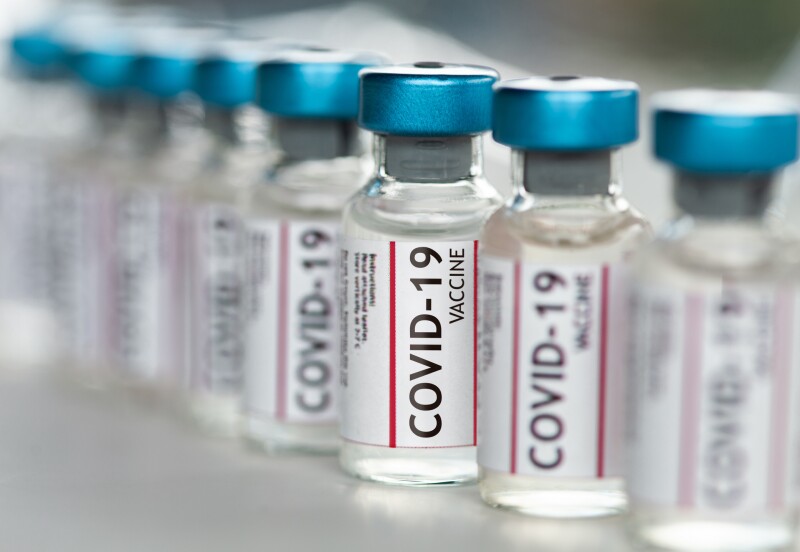 Are you searching for answers about how the COVID-19 Vaccine will be distributed in Kansas and how you can get vaccinated? AARP Kansas invites you to participate in a Telephone Town Hall meeting on Thursday, March 4 at 10:00 a.m. We'll be talking to Governor Kelly's Chief Advisor for COVID-19 Coordination for Kansas Marci Nielsen, PhD., and hear the latest updates about the vaccine distribution--especially for Kansans age 50 and older.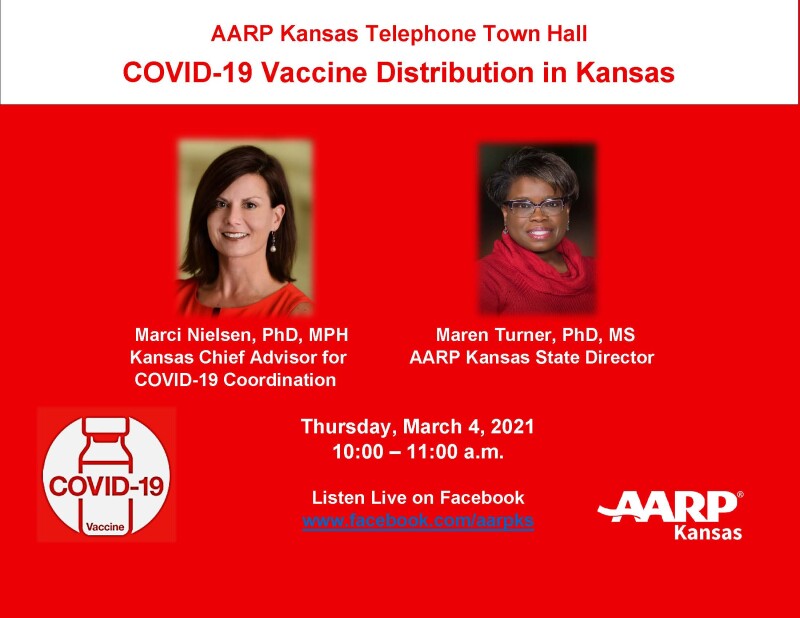 AARP Kansas State Director Maren Turner will take questions from participants all across the state. You can participate by registering for the event HERE. You'll be contacted to join the conversation by phone and listen and ask questions by pressing *3 on your telephone key pad.

To register and participate in the Telephone Town Hall, visit https://vekeo.com/aarpkansas/#event-33649

Or, you can listen on our Facebook page.

For more information about the vaccine distribution in Kansas, including resources, click HERE and visit the State of Kansas Vaccine website.