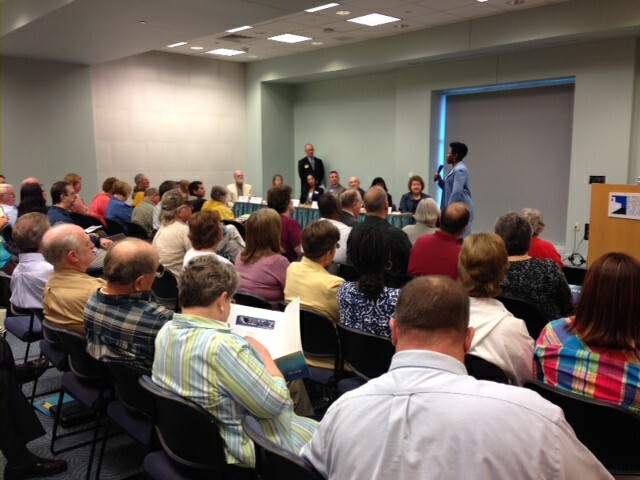 Collaboration Promotes Entrepreneurship among Individuals Aged 50 and Older
Topeka –AARP Kansas and the U.S. Small Business Administration (SBA) are teaming up to hold an Encore Entrepreneur mentoring event on April 16 at the Topeka Shawnee County Public Library in Topeka from 9 am to noon.
The event, which is free and open to AARP members and non-members, is designed to provide counseling, mentoring and training for those aged 50 and older who would like to start or grow a business.
Last year, nationally, AARP and SBA matched "encore entrepreneurs" with successful business owners and community leaders for advice and assistance. With Mentor Month and other collaborative programs during 2012 and 2013, AARP and SBA already have totaled nearly 120,000 engagements involving counseling, mentoring and training of encore entrepreneurs.
"AARP knows that many older Americans pursue entrepreneurship as a way to generate income and strengthen financial security," said Glenda DuBoise, AARP's Volunteer State President. "And for many of these workers, it is also a way to turn a hobby or passion into a paycheck. AARP creates real possibilities by connecting experienced workers with the resources and guidance they need to help start or grow a small business," DuBoise added.
Mentor Month in April is part of a larger effort by AARP and SBA to provide a range of resources this year to thousands of entrepreneurs and small business owners over the age of 50. The events will help connect encore entrepreneurs with mentors such as those from SBA's network of Small Business Development Centers, Women's Business Centers, and SCORE chapters who can help throughout the life of an entrepreneur's business.
According to a recent AARP survey, "Staying Ahead of the Curve 2013: AARP Multicultural Work and Career Study," 15 percent of workers 45-74 are self-employed. Additionally, 13 percent of those who are current wage and salary workers say they plan to start a business once they retire. Small business ownership is a good option for many baby boomers. Small business owners who get long-term counseling may see bigger sales, hire more workers, and their businesses have more longevity.
Seating for the seminar is limited. To register, please call Barbara Caldwell at 816-426-4902 or e-mail Barbara.Caldwell@sba.gov.
AARP and SBA are also producing 10 webinars this year as part of an encore webinar series, with two of them being held in April. For more information, and to register, visit www.aarp.org/startabusiness.