Judy Bellome has been selected by AARP, the nonprofit organization for people 50 and older, to receive the 2017 AARP Kansas Andrus Award for Community Service -- the Association's most prestigious and visible state volunteer award for community service.

AARP Kansas selected Judy for her remarkable service which has greatly benefited her state and community, supported AARP's vision and mission, and inspired other volunteers. Judy, a nurse with more than 30 years of experience, serves on the AARP Kansas Executive Council and is the lead volunteer for the Capital City Task Force (CCTF) which advocates on behalf of Kansans age 50 and older. Judy was instrumental in the volunteer coordination of the CCTF and in the 2017 passage of the Kansas Lay Caregiver Act to support our state's 345,000 caregivers. Judy is passionate and outspoken about caregiving and works tirelessly to ensure that patients and caregivers receive the support, care and discharge education they deserve.

In January 2013, Judy retired as Chief Executive Officer for Visiting Nurses and Hospice in Douglas County. She also held administrative and management positions in home health, hospice and adult day service networks locally and nationally, and taught public health, geriatrics and community health in nursing schools and collegiate programs.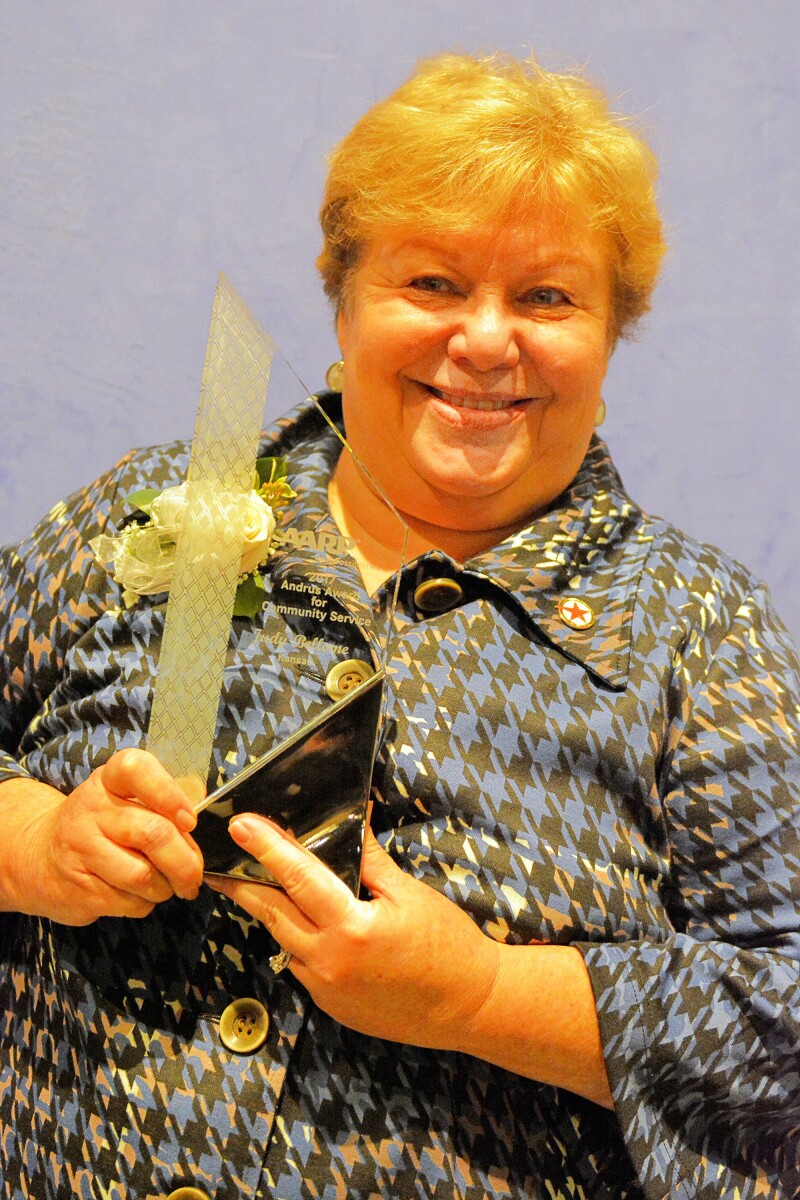 The Andrus Award was formally presented to Judy at a ceremony on Friday, November 17, in Lawrence.

"This award acts as a symbol to the public that we can all work together for positive social change," says Dr. Maren Turner, AARP Kansas Director. "AARP has long valued the spirit of volunteerism and the important contributions volunteers make to their communities, neighbors, and the programs they serve."

Recipients across the nation were chosen for their ability to enhance the lives of AARP members and prospective members, improve the community in or for which the work was performed, and inspire others to volunteer.

Other Kansas nominees for the award were: Frances Jackson, Wichita; Charles Jean-Baptiste, Shawnee; Barbara Holzmark, Leawood; SuEllen Fried, Shawnee Mission; Laura Rose Smith, Wellington; Patti Wamsley, Hutchinson; Edith Loughmiller, Wichita; James & Eleanor McMindes, Hays; and Richard & Maxine Goucher, Pleasanton