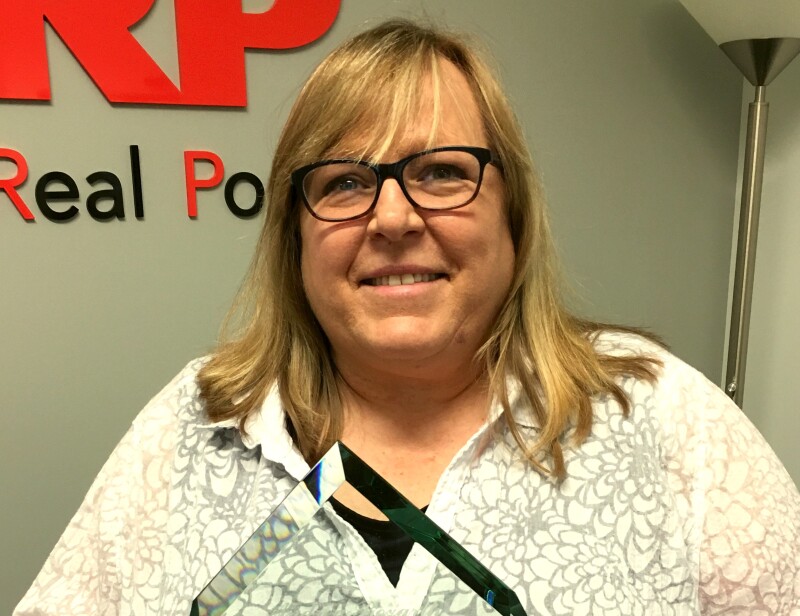 Congratulations to Andrea "Ande" Bozarth, AARP Kansas Associate State Director for Community Outreach, who is the first recipient of the Sherrie Gordon Award for Excellence in Multicultural Leadership. Ande was nominated for the national award by AARP Kansas Director Maren Turner for her work with the American Indian/Native American Community in Kansas.

Ande, in her work with the AARP Kansas Diversity Council, has established strong working relationships with members of the four tribes in Kansas. AARP Kansas has been pleased to partner with the tribes on various activities that are geared toward improving the health of their members.

One of the activities is an annual healthy cooking class designed to give members of the tribes assistance in preparing meals that are nutritious and tasty, while at the same time using traditional foods. The hands-on class, taught by Smithsonian Chef Richard Hetzler, is paired with information and resources to help participants learn more about diabetes and why it is so prevalent among Native Americans. All of this is done in partnership with the Association of American Indian Physicians ( AAIP).

The award was presented to Ande during a May meeting with AARP volunteers from across the state.



###