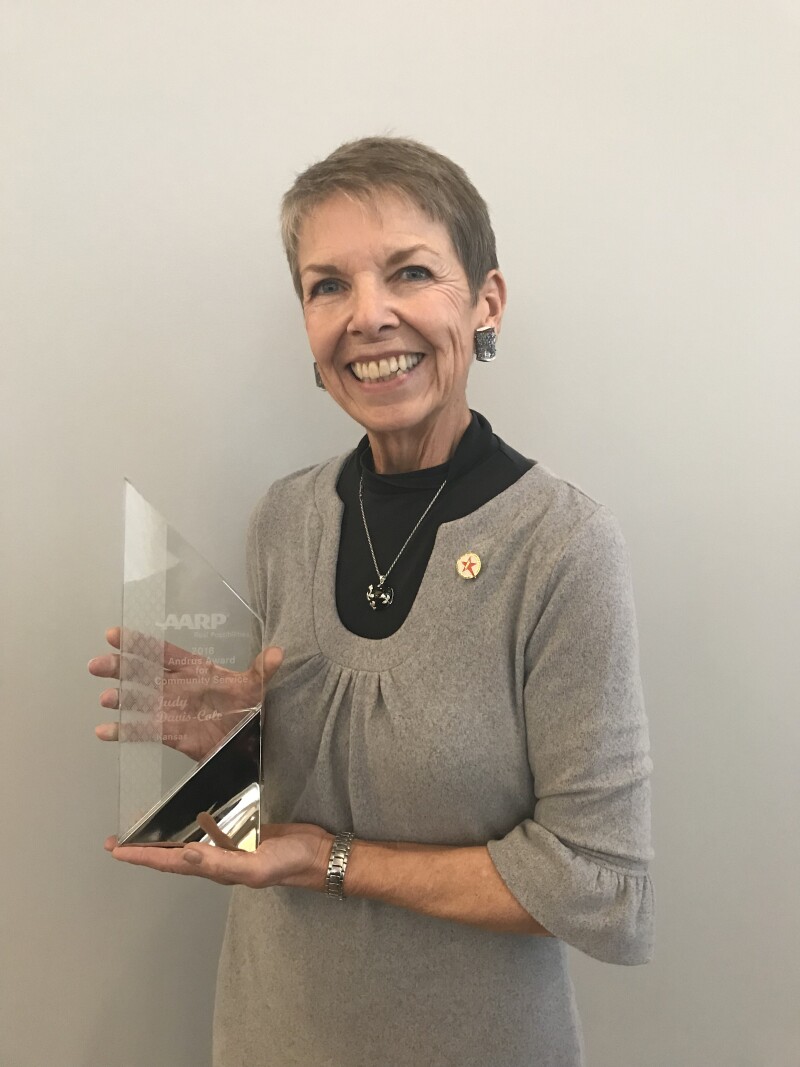 Judy Davis-Cole, of Ottawa, received the 2018 AARP Kansas Andrus Award for Community Service -- the Association's most prestigious and visible state volunteer award for community service.
AARP Kansas selected Davis-Cole for her remarkable service which has greatly benefited her community, supported AARP's vision and mission, and inspired other volunteers. Her positive high energy and persuasive personality have been highly effective in her volunteer work as a member of the AARP Executive Council and the AARP Capital City Task Force advocacy team. Davis-Cole was instrumental in advocating for passage of the Kansas Lay Caregiver Act to support the state's 345,000 caregivers and continues to educate Kansans about the new legislation and how it helps caregivers and those for whom they provide care. As a retired nurse with 42 years of experience, Davis-Cole brings a wealth of knowledge and expertise to her volunteer work with AARP Kansas.
The award was presented to Davis-Cole during a ceremony at the Historic Post Office in Ottawa in November 2018.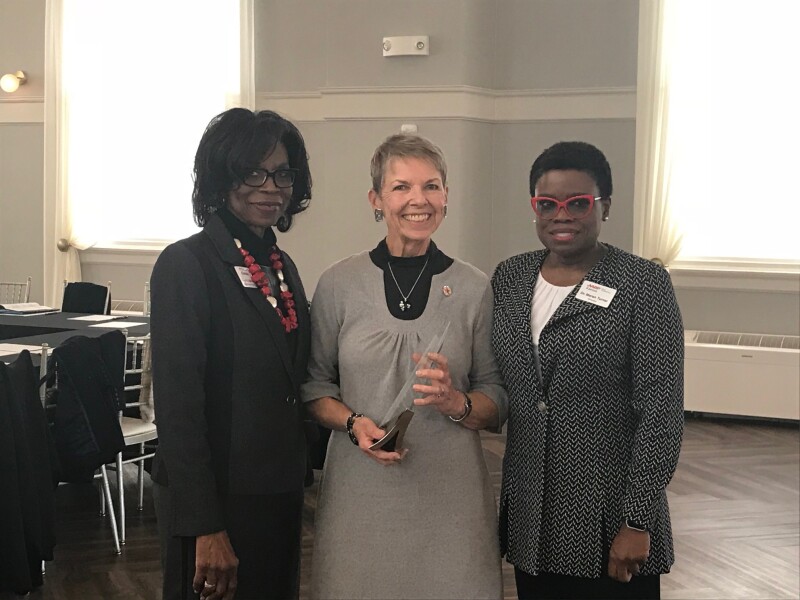 "This award acts as a symbol to the public that we can all work together for positive social change," says Dr. Maren Turner, AARP Kansas State Director. "AARP has long valued the spirit of volunteerism and the important contributions volunteers make to their communities, neighbors, and the programs they serve."
Davis-Cole is a graduate of the University of Kansas School of Medicine-Department of Nursing with a Bachelor of Science and a Masters in Nursing. During the course of her career she provided nursing care in several Kansas City-area hospitals and is a recognized expert in home infusion therapy. She has developed software programs and is an author, trainer and educator in the field of healthcare. In addition to her volunteer work for AARP, she devotes time to Communities in Schools in Ottawa.
Other Kansas nominees for the Andrus Award in 2018 included Ann Bybee, Carson; Barbara Pitner, Lawrence; Gene Meiner, Overland Park; Jim and Eleanor McMindes, Hays; Lisa Davis, Topeka; Barb McNeile, Overland Park; and Edie Loughmiller, Wichita.
Recipients across the nation were chosen for their ability to enhance the lives of AARP members and prospective members, improve the community in or for which the work was performed, and inspire others to volunteer.