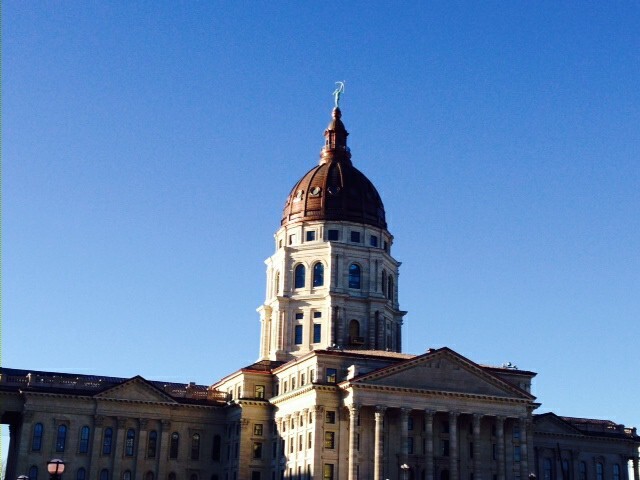 Medicaid Expansion: Our top priority for Kansas is Medicaid Expansion. It's estimated that nearly 78,000 Kansans, including more than 20,000 hard-working Kansans age 50 to 64 who have lost their jobs, don't earn enough income to participate in the Health Insurance Marketplace, yet have too much income to be eligible for Medicaid, or KanCare as it is called in Kansas. AARP Kansas continues to work with the Medicaid Access Coalition to urge the Legislature and Governor Brownback to expand Medicaid in Kansas using the federal dollars provided through the Affordable Care Act. These Kansans need to have access to preventative care, thus reducing the need for expensive emergency room care and easing emergency room overcrowding that threatens us all. At the beginning of this year, 26 states including the District of Columbia indicated they were moving forward with Medicaid Expansion. Two states are expanding services after 2014. Twenty- three states either stated they would not or were undecided (Kansas) at this time about Medicaid Expansion. Those who oppose expanding Medicaid in Kansas believe that it will cost the state too much money after the Federal Government reduces its support in two years. Instead, they want to place an emphasis on reducing the number of consumers who are on the waiting list for intellectual/developmental disability (I/DD) services under KanCare.
Employment Discrimination: AARP Kansas will seek to end the discrimination that occurs when employers use an applicant's credit score to determine whether they should be hired. This practice is on the rise with more than 60 percent of employers nationwide using the credit histories of prospective employees to inform their hiring decisions. Credit checks for hiring creates a cruel Catch 22 for Kansas applicants who are unable to pay their bills due to unemployment and yet unable to find a job because of their poor credit which has no connection to job performance. In 2013, 26 states and the District of Columbia had legislation introduced or pending that addressed restrictions on the use of credit information in employment decisions. Currently only 10 states limit employers' use of credit information in employment. (California, Colorado, Connecticut, Hawaii, Illinois, Maryland, Nevada, Oregon, Vermont and Washington).
Uniform Power of Attorney Act: AARP Kansas will work for the adoption of the Uniform Power of Attorney Act in Kansas. The Power of Attorney, is a legal document used by an individual (the principal) to name someone else (the agent) to make financial decisions and act on the individual's behalf. State laws are often unclear about the duty owed by the agent to the principal which can lead to misuse of their authority by agents and result in financial exploitation of the principal. States, like Kansas, that have not adopted the Uniform Power of Attorney, could better protect their residents from agents who misuse their authority, as well as benefit businesses and courts by passing the Act. This Act provides a simple way for people to deal with their property by providing a power of attorney in case of future incapacity. Fourteen states have passed the Uniform Act.
Nursing Staffing Hours: AARP Kansas, along with Kansas Advocates for Better Care (KABC) will continue to advocate for legislation that will increase the number of nursing care hours received by the nearly 18,000 Kansans who live in the state's 340 nursing homes. Research shows that elders who receive less than 4 hours and 26 minutes of care daily from nurses and nurse aides are at greater risk of contracting illnesses or infections and for falling. The current 30 year-old regulations only require two hours of nursing care per 24 hours. It is time to raise the requirement to four hours and 26 minutes. AARP supports House Bill 2348 which seeks to do this.
If you are interested in working with AARP Kansas to further these priorities, please contact us at 1-866-448-3619 or ksaarp@aarp.org.