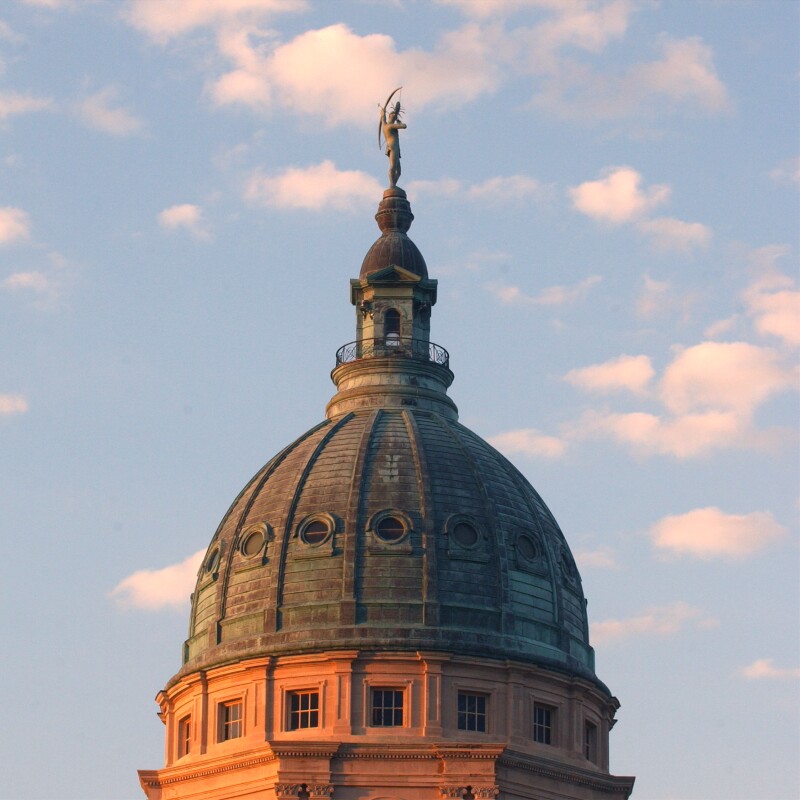 AARP is advocating on behalf of older Kansans on a variety of issues during the upcoming Kansas legislative session that begins on January 10, 2022. Our team of staff and advocacy volunteers are gearing up to work with lawmakers on issues focused on financial security, better access to healthcare and the internet, and affordable utility rates.

Kansas Secure Future Act

Among AARP's legislative priorities is improving retirement savings. Many private-sector employees in Kansas have no way to save for retirement from their paychecks. AARP Kansas is working with state Treasurer Lynn Rogers on legislation for the 2022 session that will give employers access to a retirement savings option organized through the treasurer's office and managed by a financial investment company. The voluntary program would be similar to the state's 529 plan for education savings. A workplace retirement savings option would improve the opportunity for small businesses in our state to provide their employees access to a path to save for their future, and to help them achieve financial independence so they won't have to depend on government programs in their later years. To find out what Kansas small business owners are saying about such a program, check out the results of the AARP Kansas Work & Save Small Business Owner Survey here.

Expanding the Scope of Practice for Advanced Practice Registered Nurses

AARP Kansas continues to urge lawmakers to lift the restrictions on advanced practice registered nurses (APRNs) who can fill primary care gaps for Kansans that lack easy access to quality health care – especially those in rural parts of the state. Currently, APRNs in the state must work under the supervision of a physician in a "collaborative practice agreement," often paying out-of-pocket fees to the physician each month. Nurses without such an agreement cannot write prescriptions for common medicines like insulin, antibiotics and blood pressure drugs. Ending these limitations would improve health care access across all areas of the state.

Home and Community Based Services (HCBS)/Long-term Care Services and Supports (LTSS)

AARP Kansas continues fighting to keep residents of nursing homes and other long-term care facilities safe and their families connected. Using our LTSS Scorecard outcomes, we advocate for rebalancing the Kansas LTSS system. We advocate for older Kansans to have high-quality, affordable options when it comes to long-term care—especially care at home. We continue supporting Kansas caregivers who provide care for loved ones at home and allow older Kansans to have more choices in how and where they receive long-term health care.

Medicaid Expansion

When state legislators convene in January, 165,000 Kansans earning less than the federal poverty level are counting on their elected officials to expand Medicaid (called KanCare in Kansas) so they can get affordable health care. Kansas is one of only 12 states that has not yet expanded Medicaid health coverage to hard-working residents, many of whom are between the ages of 50 and 64 and have lost their jobs during the pandemic. For more information, visit Alliance for a Healthy Kansas.

High-Speed Internet

Kansas ranks 28th in the nation in the state broadband access rankings, according to analytics firm BroadbandNow. In many rural counties, residents would benefit greatly if they had access to telehealth and online socializing. While high percentages of the population in many of Kansas' counties have access to 25 megabits per second (Mbps) wired broadband internet services, a handful of counties have less than 50% access to the same services, and one county in the southwest part of the state currently has 0% access. Adequate and affordable broadband is a crucial component of health care, especially for people with mobility and transportation issues.

Utilities

AARP continues to fight for older Kansans and their families to make sure that affordability and reliability concerns, as well as support for a sustainable energy future, are always paramount when utility companies that serve Kansas request rate increases. AARP Kansas also supports efforts to create a low-income utility rate program.


AARP Kansas works with volunteer citizen advocates to serve on local teams to make our priorities known to legislators. If you're interested in joining our team or would like to know more about our work, contact Ernie Kutzley at ekutzley@aarp.org or at 785-221-2827.