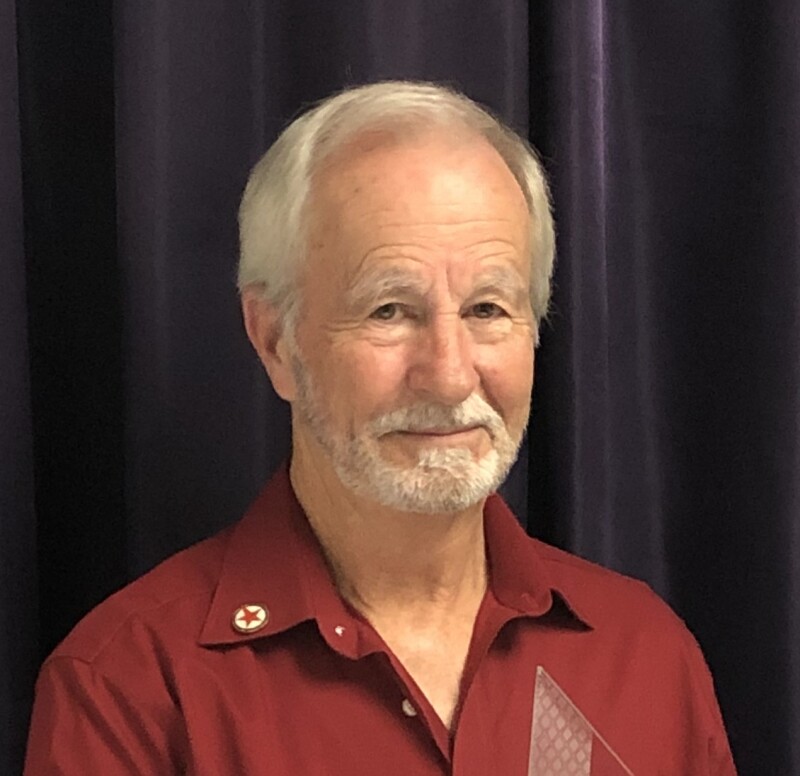 Guy Windholz, Hays, is the recipient of the 2019 AARP Kansas Andrus Award for Community Service -- the Association's most prestigious and visible state volunteer award for community service.
AARP Kansas selected Windholz for his remarkable service which has greatly benefited his community, supported AARP's vision and mission, and inspired other volunteers. Windholz is an active volunteer in the Hays and Ellis communities serving as a member the of the Hays Senior Center Board, Chairman of the Ellis County Courthouse Preservation Committee, and volunteer board member, curator, and treasurer of the Ellis Bukovina German Historical Organization. He also volunteers on the Ellis Tourism Committee and is the Ellis Senior Center's representative to the Strategic Plan for Ellis County sponsored by the Heartland Foundation. In 2016, Windholz was given the All American Citizen award. Windholz is also a member of the AARP Hays Chapter.
The AARP Andrus award was formally presented to Windholz at a ceremony on Wednesday, November 6, 2019, at the Rose Garden Banquet Hall in Hays by AARP Kansas Volunteer State President Judy Bellome and AARP Kansas State Director Dr. Maren Turner. AARP Regional Vice-President Sarah Jennings was also on hand.
"This award acts as a symbol to the public that we can all work together for positive social change," says Dr. Maren Turner, AARP Kansas State Director. "AARP has long valued the spirit of volunteerism and the important contributions volunteers make to their communities, neighbors, and the programs they serve."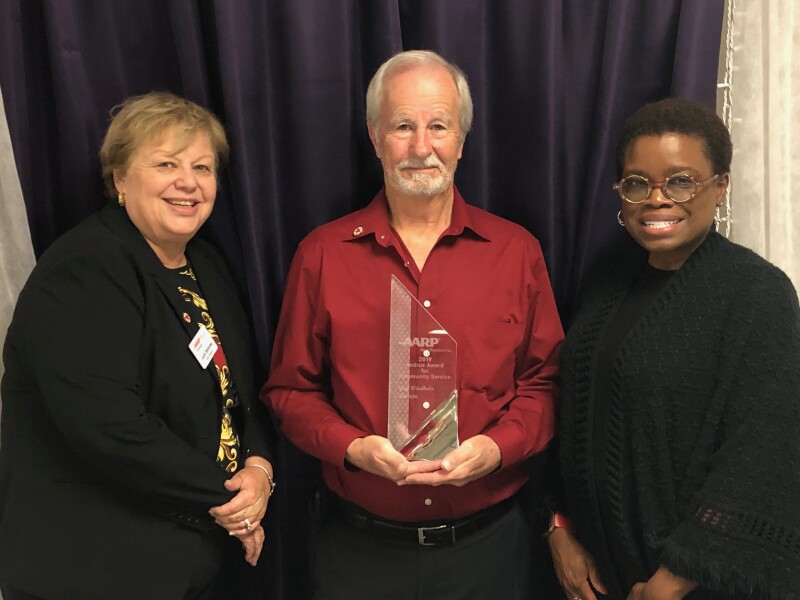 Windholz is a graduate of Fort Hays State University with degrees in Political Science and Communications. He's the former co-owner of a Hays decorating business, former nursing home administrator, and former food safety officer/inspector with the Kansas Department of Agriculture. He and his wife, Kathy, have two grown children and two grandsons.
Other Kansas nominees for the Andrus Award in 2019 include Glenda Duboise, Topeka; Mary Aunins, Wichita; Rosemary Wasserman, Leavenworth; Sheila Marque, Pittsburg; and Starla Criser, Wichita.
Recipients across the nation were chosen for their ability to enhance the lives of AARP members and prospective members, improve the community in or for which the work was performed, and inspire others to volunteer.