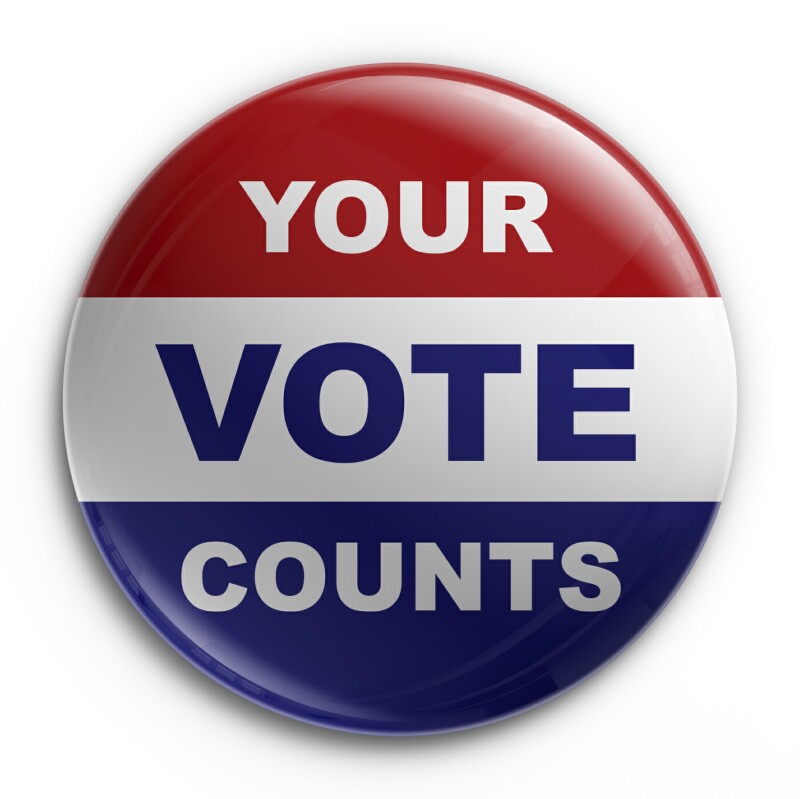 Topeka, KS – AARP Kansas supports litigation filed today by attorneys from AARP Foundation Litigation and other organizations and law firms to address efforts by the states of Kansas and Arizona, through each state's Secretary of State, to impose their States' proof-of-citizenship laws on persons applying to register to vote using the federal mail-in registration form.



"We believe that Congress has approved a simple, uniform procedure to register to vote in federal elections and that requiring additional proof of citizenship is unnecessary and impedes the ability of voters to vote, especially voters who are older and/or disabled and may not have access to the required documents," said Maren Turner, AARP Kansas Director.



Below is the news release issued today by Lawyers' Committee for Civil Rights Under Law on behalf of the Sparks Law Firm, located in Scottsdale, Arizona; the Washington, DC office of Steptoe & Johnson, Osborn Maledon, located in Phoenix; AARP Foundation Litigation; and the Disability Rights Center of Kansas, located in Topeka, Kansas.



FOR IMMEDIATE RELEASE



CONTACT:

Stacie Royster

202-662-8317

sroyster@lawyerscommittee.org



Groups Oppose Arizona and Kansas Laws
Regarding Proof-of-Citizenship for Voter Registration


Topeka, KS, November 13, 2013 – A council representing 20 Indian tribes in Arizona, two Arizona citizen groups, and an Arizona state senator filed a motion today in federal court in Kansas to intervene in Kobach v. U.S. Election Assistance Commission (EAC), to oppose a renewed effort by the States of Arizona and Kansas (and their Secretaries of State) to impose these States' proof-of-citizenship laws on persons applying to register to vote using the federal mail-in registration form. The federal form was created by Congress as part of the National Voter Registration Act of 1993 (NVRA), and was developed by a federal agency, the EAC, pursuant to that statute.



The applicants for intervention include the Inter Tribal Council of Arizona, Inc., Arizona Advocacy Network, League of United Latin American Citizens Arizona, and Senator Steve Gallardo. They are represented by attorneys at the Lawyers' Committee for Civil Rights Under Law; the Sparks Law Firm, located in Scottsdale, Arizona; the Washington, DC office of Steptoe & Johnson, Osborn Maledon, located in Phoenix; AARP Foundation Litigation; and the Disability Rights Center of Kansas.



Earlier this year, the applicants for intervention won a significant victory in the U.S. Supreme Court in a lawsuit they filed against Arizona regarding the State's proof-of citizenship law. In Arizona v. Inter Tribal Council of Arizona, Inc. ( ITCA), the Court ruled that Arizona may not apply its law to individuals who seek to register using the federal registration form because doing so would conflict with, and thus be preempted by, the NVRA. Specifically, the Court held that the NVRA, by its terms, requires Arizona (and other States) to "accept and use" the federal form as designed by the EAC, and does not allow Arizona (or other States) to unilaterally alter the form to include other requirements. The federal form requires registration applicants to swear (under penalty of perjury) that they are U.S. citizens, but does not provide for an additional proof-of-citizenship procedure. Accordingly, States are prohibited from enforcing any such procedure against federal form applicants.



Arizona and Kansas now seek to undo the Supreme Court ruling by asking a federal court to order the EAC to amend the federal registration form to include the States' proof-of-citizenship provisions, notwithstanding that these provisions are not necessary to protect against voter fraud. The applicants for intervention oppose the granting of any such relief because, among other things, doing so would be inconsistent with the Supreme Court's decision in ITCA and would undermine the remedial goals of the NVRA.



"The Supreme Court, in ITCA, reaffirmed Congress' authority to protect individuals' right to register to vote for federal elections without having to comply with unnecessary and burdensome state registration procedures," said Robert Kengle, Co-Director of the Voting Rights Project for the Lawyers' Committee for Civil Rights Under Law. "We are seeking to participate in the lawsuit filed by Arizona and Kansas to continue to uphold that right."



"Congress has approved a simple, uniform procedure to register to vote in federal elections which protects older voters of all backgrounds, who often lack access to documentary proof of citizenship," said Dan Kohrman, Senior Attorney with AARP Foundation Litigation. "Arizona and Kansas seek an end-run around the Supreme Court's ruling that such documentation is not required. It is important for the federal court in this case to hear from the parties whose victory is being challenged."



Congress enacted the NVRA to increase citizen participation by making voter registration practices for federal elections simple and uniform. The federal mail-in form is one of three methods of voter registration required by the NVRA. In providing for a federal form, Congress decided that a voter's affirmation of U.S. citizenship, along with other safeguards included in the form, is sufficient evidence of U.S. citizenship to enable a qualified individual to register to vote. This is the same approach followed by the great majority of States in their state registration applications.



The Lawyers' Committee for Civil Rights Under Law (Lawyers' Committee), a nonpartisan, nonprofit organization, was formed in 1963 at the request of President John F. Kennedy to involve the private bar in providing legal services to address racial discrimination. We are celebrating our 50th anniversary in 2013 as we continue our quest of "Moving America Toward Justice." The principal mission of the Lawyers' Committee is to secure, through the rule of law, equal justice under law, particularly in the areas of fair housing and fair lending; community development; employment; voting; education and environmental justice. For more information about the Lawyers' Committee, visit www.lawyerscommittee.org .