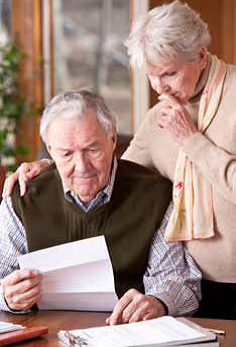 Kansas Voters Also Oppose Efforts to Raise Fixed Monthly Costs for Electric and Gas Service
In the midst of proposed rate increases by Westar Energy and Kansas City Power and Light (KCPL), a majority of Kansas voters surveyed by AARP Kansas indicated they are concerned about future increases in electric rates. More than eight in ten of those who were surveyed indicated that an increase in their household utility bill would be a significant problem for them.
The survey, conducted in June 2015 on behalf of AARP Kansas, collected the opinions of Kansas registered voters on issues rated to their utility bills. The survey also revealed that most electric utility customers (84%) do not think elected officials are doing enough to lower utility costs and do not feel represented when utility rate increases are proposed.
"Many Kansans feel helpless when it comes to their increased utility costs," said AARP Kansas Director Maren Turner. "More than four in five, or 85% of those surveyed, support state regulators conducting full and thorough financial audits of utility company earnings. In addition, 90% of respondents believe that when a utility company is found to have higher profits than authorized, the company should be required to reset customer rates."
Turner said Westar customers have an opportunity to make their voices heard at public hearings on Tuesday, July 21, in Topeka, Emporia and Salina, and on Thursday, July 23, in Wichita, Hutchinson and Pittsburg. Those who can't attend a hearing can send comments and concerns to the Kansas Corporation Commission (KCC), which regulates Kansas utility companies, through August 11, 2015.
Part of Westar's $152 million rate increase proposal includes an increase in the fixed customer rate or mandatory fee before the electricity or gas is even turned on. The mandatory fee would go from $12 per month to as high as $50 a month under Westar's proposal.
"Our survey indicates that 79% of Kansas voters oppose utility company efforts to increase these mandatory customer charges," said Turner. "Any increase in the mandatory fee is harmful not only to those on fixed incomes, but also for those who try to conserve energy so that they can keep their utility bills as low as possible."
AARP is opposing Westar's rate increase request and is encouraging Kansans to attend the public hearings and send their concerns to the KCC at public.affairs@kcc.ks.gov or by calling 1-800-662-0027.
###