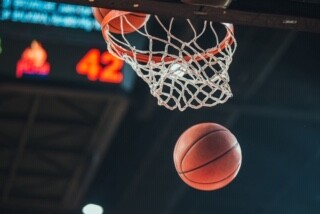 AARP invites members and the public to attend the Kansas City Tornadoes basketball game on Saturday, April 13, 2019. The game takes place at the Hy-Vee Arena at 1800 Genessee Street in Kansas City, Missouri. The game starts at 7:00 p.m. Prior to tip-off, join AARP for a get-to-know-us reception from 5:30 to 6:45 p.m. Refreshments will be provided.
Click here to register for the free Pre-Game Reception. (You can also register at the door.)
Tickets to the Kansas City Tornadoes game are only $11 and can be purchased* in person on Game Day at the Hy-Vee Arena Box Office located at 1800 Genessee Street or by clicking here.
See you at the game!
For more information or for help, contact us at 866-448-3619 or at ksaarp@aarp.org