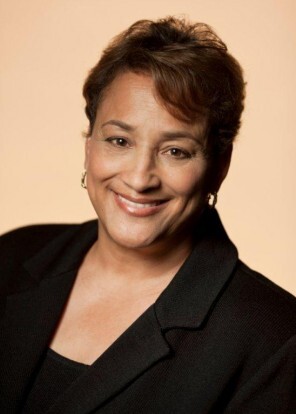 AARP welcomes its new Chief Executive Officer Jo Ann Jenkins!
Board of Directors Chair Carol Raphael issued the following statement about Jenkins:
"A proven, visionary leader, Jo Ann Jenkins is set to lead AARP as its new CEO.
"Under Jo Ann's leadership, AARP is poised to empower people 50 and older to reach their real possibilities and to live their best lives, said AARP Board of Directors Chair Carol Raphael.
"As Chief Operating Officer, Jo Ann has already proven her leadership skills as she has done an outstanding job of enhancing AARP's organizational performance. We are confident that her extraordinary passion for serving the needs of people 50+ will continue to propel the organization's mission forward."
Most recently, Jenkins was executive vice president and chief operating officer of AARP, a role she assumed in March of 2013. In this position she streamlined the organization's strategic planning, technology and digital operations to enable AARP to devote greater resources to its core mission. Prior to being named chief operating officer, Jenkins served as President of AARP Foundation. Also, she became a member of AARP Services Board of Directors in 2004 and its chair in 2008, completing her service in May 2010.
Raphael also said about outgoing CEO A. Barry Rand, "We are extremely grateful for Barry's unparalleled commitment to improving the lives of people 50 and older. Under his dedicated leadership, AARP has grown stronger and even better equipped to meet the needs of the 50+ population."