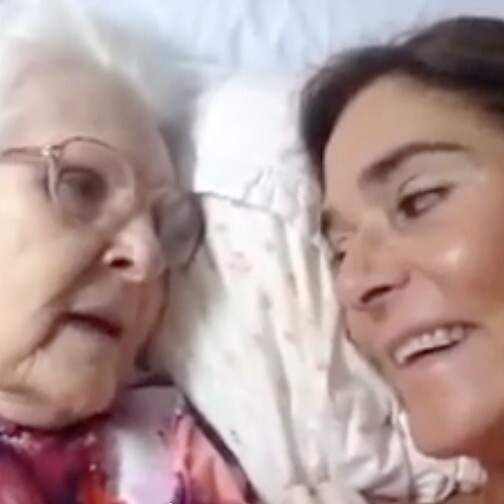 Results of Kansas Caregiving Survey Released
The month of March is Kansas Caregiving Month in honor of the state's more than 605,000 caregivers. Governor Sam Brownback signed a proclamation recognizing the contributions of caregivers in the Sunflower State and urging Kansans to learn more about the struggles faced by caregivers as well as the benefits they provide to their loved ones.
"If you are not currently a caregiver, you either have been one, or chances are very likely that you will be one in the future," said AARP Kansas Director Maren Turner. "Kansas caregivers take on a tremendous challenge when they care for someone and AARP wants to make sure we support them. This proclamation to honor and recognize caregivers is a good step in that direction."
According to an AARP survey of Kansas caregivers, 75% of Kansans believe that being cared for at home with caregiver assistance is the ideal situation when the basic tasks of life become difficult due to illness or aging. The survey, conducted in November 2014, also indicated that 95% of Kansans support requiring hospitals and health care facilities to explain and demonstrate medical and nursing tasks that family caregivers will need to perform after the patient returns home. A majority (95%) also support keeping a family caregiver informed of major decisions, like transferring or discharging the patient, and 80% support recording the name of a patient's caregiver in the medical record upon admission.
The survey also indicates that a majority of Kansas caregivers perform complex care like managing medications (70%) and other nursing and medicals tasks (70%). They also help or have helped their loved ones with shopping (88%), transportation (88%), household chores (84%), and meal preparation (80%).
AARP Kansas is urging the Kansas Legislature to pass the CARE Act (House Bill 2058 and Senate Bill 265). The CARE Act would ensure that Kansas hospitals ask patients if they would like to identify a caregiver by name, and, if so, hospitals would record the caregiver's name in medical records; the caregiver would be notified before a patient is discharged or transferred to another facility; and the hospital would demonstrate to the caregiver how to take care of the patient's medical needs when he or she returns home.
"The CARE Act is important because it not only supports caregivers through increased knowledge about the patient's needs, it also helps the patient be less likely to return to the hospital due to improper or inadequate care," said Turner. "In addition, hospitals would most likely see fewer patient readmissions. It's a win for all."
Kansans who support the CARE Act can sign a petition. And, if they want to share their story about their caregiving experiences, they can visit our website. More information on the 2014 Kansas Caregiving Survey can be found here.
###