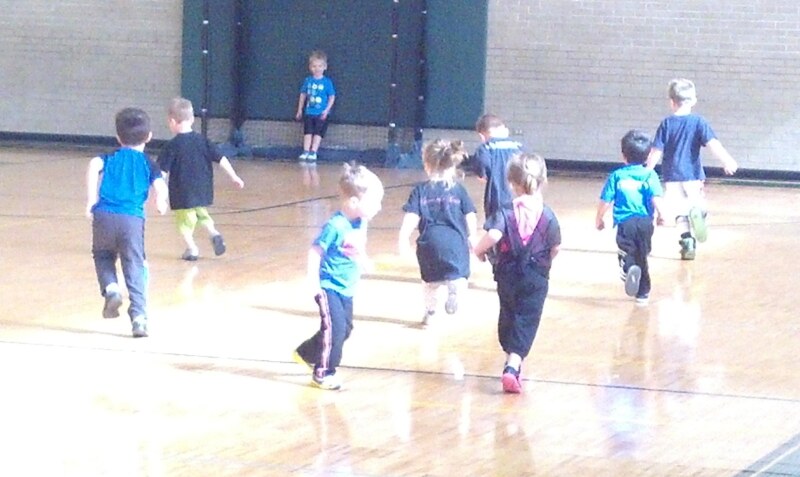 In the past few weeks, I've been able to attend a 3-year-old's soccer game, a 5-year-old's t-ball game, and an 11-year-old's first school play. Being Grandma is kind of fun, for me, because I didn't have children of my own – the children I watched are my oldest step-daughter's children. I'm a grandma to six young people now, and it amazes me how much they learn from one visit to the next. It also amazes me to watch my step-daughters caring for these little ones and guiding them toward adulthood.

These little windows of opportunity to see my growing grandchildren also make me astoundingly grateful for the strong young women my step-daughters have become. Each of them has struggled to find her way in a very tough world, and now the next generation is benefiting from the strengths of the mothers and aunts of my grandchildren.

As I watched the activities my grandchildren are enjoying, I thought about all the young people today whose parents are not as strong as my step-daughters and about the grandparents – folks like my husband and me – who have stepped in to raise their grandchildren. It tires me to spend a few hours with my grandchildren – even though they are very dear to me – and I cannot imagine taking full responsibility for raising even one of them. I would probably take that responsibility, if the need arose. I'm thankful that it has not.

Grandparents who take on the responsibility of raising their grandchildren should have every available avenue of assistance. While I'm sure it can be rewarding, it is not an undertaking for the meek or the weak. Across the United States, almost 7.8 million children are living in homes where grandparents or other relatives are the householders, with more than 5.8 million children living in grandparents' homes and nearly 2 million children living in other relatives' homes. These families are often called "grandfamilies."

AARP has collected information and resources available to those who are raising grandchildren or other relatives. The Guide for Grandfamilies contains a wealth of helpful information addressing topics including work, health, legal issues, home and safety, and others. In addition, the AARP GrandCare Support Locator is a free tool guiding users to local programs, services and resources designed to help grandparents who are raising their grandchildren.

In Kansas, assistance is available through the Kansas Department of Children and Families and through community support groups such as GrandsPlace, Kansas Children's Service League  Grandparents/Kinship Groups and Activities, and the Relatives as Parents Program.

If my grandchildren needed a safe home, I would most likely step up, whether or not I felt physically or emotionally up to the task. When someone you love is in need, well, it's just what you do. I'm thankful that there are financial and informational resources available to help those who have actually been faced with such a tough and life-altering decision!