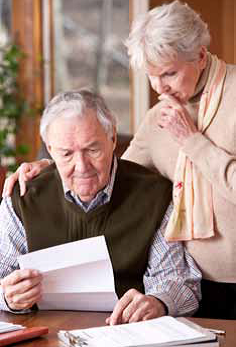 The location for the Kansas Corporation Commission (KCC)public hearing on the the Kansas City Power & Light (KCP &L) rate increase request has been changed. The public hearing will now take place on May 18, 2015 at 6:00 p.m. at the KU Edwards Campus, BEST Conference Center, 12604 Quivira Road, Overland Park, KS 66213. Earlier the location had been set for Olathe Northwest High School in Olathe.

In January 2015, Kansas City Power & Light (KCP &L) filed a rate increase request with the Kansas Corporation Commission (KCC) to increase rates by 12.5%. For an average residential customer, this increase, if approved, would result in an additional $11.67 on their electricity bill each month.

AARP Kansas encourages KCPL customers to weigh in on how the increase would impact them and their budgets.

"AARP shines a spotlight on proposed changes in utility rates and services to foster consumer awareness, act as a check on utility companies and prevent unreasonable rate hikes," said Maren Turner, AARP Kansas director. "Public hearings provide consumers with a chance to share their concerns face-to-face with KCC members and staff."

A notice about the meeting is to be included in customers' electric bills.

In Kansas, the rate request process involves many steps and takes about eight months to complete. If approved, the increase could take effect in October 2015. Consumers with inquiries or complaints can call the KCC at 800-662-0027 or send an email to public.affairs@kcc.ks.gov. For more information, visit the KCC website.