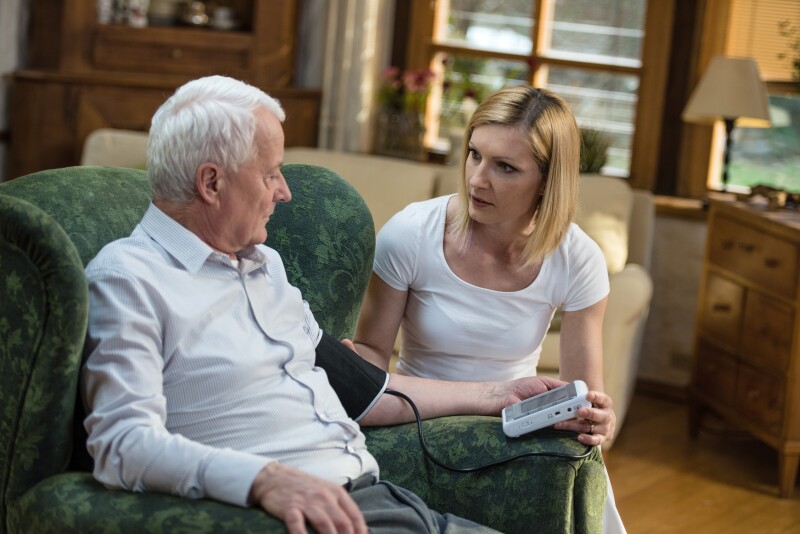 Chances are, if you aren't a family caregiver yourself, you know someone who is. Every day, nearly 330,000 Kansans help their parents, spouses, siblings, grandparents, neighbors and other loved ones live independently at home – where they want to be.

Caregivers do important work all year round. But simply thanking them isn't enough. Here in Kansas and across the country, AARP is fighting to support family caregivers and the loved ones they care for.

Kansas family caregivers provide 280 million total hours of unpaid care per year, valued at $3.7 million annually. They help their loved ones with medications and medical care, meals, bathing and dressing, chores and much more. It's a role that can be stressful, exhausting and overwhelming.

That's why AARP Kansas is fighting for commonsense solutions to help make caregiving responsibilities a little bit easier.

Fighting for Family Caregivers in Kansas

At the Kansas Statehouse, we are fighting for:

· Increased access to telehealth: improve access to telehealth to help Kansans better manage their own health or support family caregivers' efforts to take care of their loved ones

· Increase home care services: increase the number of older adults who have access to state-funded services at home, like home care and adult daycare.

· Improve long-term care services: Shift funding towards home care services to help more adults receive alternatives to nursing homes.

In Washington. D.C., AARP is fighting for the bipartisan Credit for Caring Act, which would provide up to a $5,000 federal tax credit for eligible working family caregivers, to help defray the cost of caring for an older parent, spouse, or other loved one.

The credit could help offset the costs of services like home care aides, adult daycare and respite care as well as home modifications like ramps and assistive technologies that make caregiving at home safer and easier. AARP is also advocating for a federal paid family and medical leave program to better support family caregivers who work full- or part-time.

Resources for Family Caregivers

AARP also offers free resources to help make caring for a loved one more manageable.

· AARP is here to help with information and resources on caregiver life balance, financial and legal issues, care at home, health and more. Visit aarp.org/caregiving to learn more.

· AARP's Family Caregiving Resource Guides are FREE state specific guides that help family caregivers access key programs, services and agencies in their community. View the Kansas guide here or call 1-877-333-5885 to have a copy mailed to you.

· AARP can help you learn more about whether care at home is the right option for you and your loved one. Visit aarp.org/careathome to learn more.

Family caregivers are the backbone of our care system. Let's give them the support they've earned.