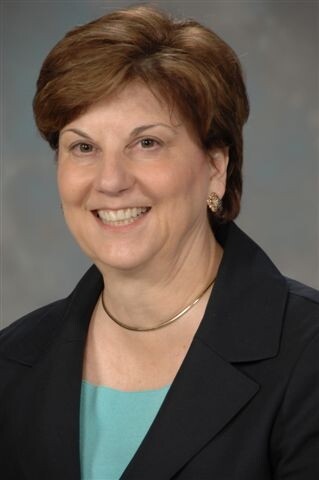 AARP Kansas is thrilled to have two Kansans serving AARP on the national level. Joan Ruff of Mission Woods was recently appointed to a six year term on the AARP Board of Directors. After serving as a lawyer in private practice, Ruff became head tax attorney for an oil and gas company and later served in executive management at Zurich Financial Services and H&R Block.
For the past four years, she has served on the AARP Foundation Board of Directors. Ruff's board and volunteer work includes service with Mid-Continent Girl Scouts and the Kansas City Red Cross.
Ruff's several degrees include a BS in journalism from the University of Kansas, an MBA from Rockhurst University, a JD from the University of Kansas, and a Masters of Laws/Taxation from New York University.
The all-volunteer, 22-member Board of Directors is the governing body of AARP.
AARP also recently welcomed Barbara J. Sabol, to its National Policy Council. Sabol will serve a two-year term.
Sabol, of Lawrence is a retired nurse with executive-level management skills. She is a former commissioner of the New York City Human Resources Administration.
Sabol also served as president of the University Research Corporation, a for-profit multi-disciplinary firm providing training and health education, Executive Deputy Commissioner of New York Department of Social Services, and Secretary of the Kansas Department of Health and Environment and Secretary of the Kansas Department on Aging. Sabol also worked for 13 years as a program director for the W.K. Kellogg Foundation.
She holds an MA in counseling and guidance, and a BA in psychology, both from the University of Missouri at Kansas City.
The AARP National Policy Council (NPC) is a 25-member all volunteer policy analysis and advisory body to AARP's Board of Directors. As a member of the NPC, Sabol will help develop and make policy recommendations to AARP's Board of Directors. She is charged with ensuring that public policies reflect the concerns of members' and all 50+ Americans, examining polling research and policy trends as well as representing the NPC in national issue forums.
Photo Credit: AARP