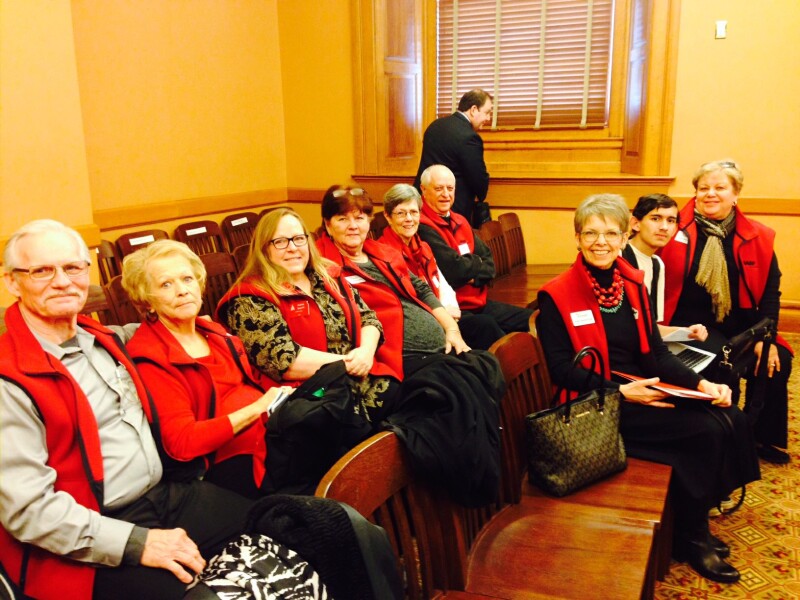 Volunteers are a critical resource for AARP and the work we do to make a positive impact on the lives of others right here in Kansas. The AARP Kansas office is looking for volunteers who are interested in working on a variety of issues that are important to Kansans and their families.

Our advocacy volunteers monitor legislation that impacts those 50 and older, testify on bills, and connect with legislators across the state so they know where we stand on particular issues. We work on issues that support our state's 345,000 caregivers, such as the CARE Act; consumer protection issues like identity theft and fraud; unreasonable utility rate hikes; strengthening Social Security; and issues that impact the health and well-being of Kansans who live in long-term care facilities, to name a few.

We hold advocacy meetings at various locations across the state so that our volunteers can study and become well-versed in the important issues to be considered during each legislative session. We provide information, resources and training so that volunteers are well-equipped to talk with legislators and state officials about the impact certain pieces of legislation will have on the lives of Kansans who are 50 and older.

The amount of time you spend volunteering with us is completely up to you. And any expenses you incur as a volunteer would be reimbursed. The first step in becoming a volunteer is to express your interest. We'd be happy to answer any questions you have before you make a commitment.

In addition to advocacy volunteers, we have trained AARP Tax-Aide volunteers who help low-to middle income Kansans prepare their taxes; volunteer instructors who teach the AARP Smart Driver course which helps Kansas drivers refresh their driving skills and adapt to changes in traffic laws and auto technology; volunteers who serve on our AARP Kansas Executive Council which guides us in our activities across the state; volunteers who serve on our Diversity Council which advises us on ways to ensure that we reach out to and have an impact on diverse groups of individuals and groups in our state. We also have community outreach volunteers, communication volunteers and volunteers who work on administrative projects in our state office.

For more information on becoming an AARP volunteer, please contact Andrea "Ande" Bozarth at the AARP Kansas office via email at abozarth@aarp.org or by phone at 866-448-3619. We'd love to have you join us in an area that interests YOU.