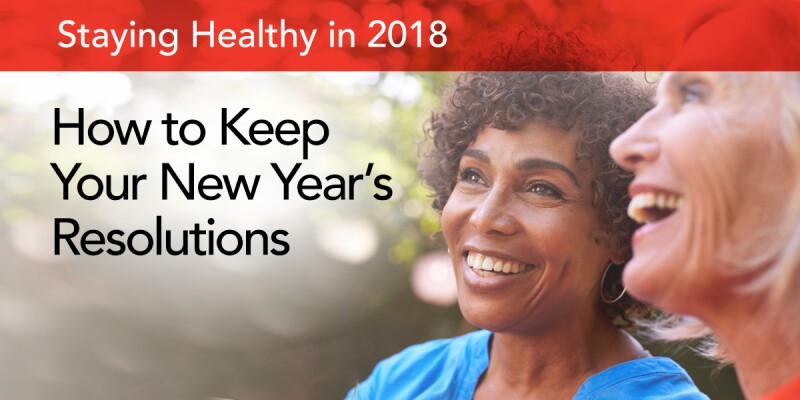 Join our online Q&A sessions for tools for keeping your 2018 healthy resolutions all year
What are your healthy goals for 2018? Do you want to eat healthier? Do you want a new fitness plan? Do you want to focus on better sleep?
No matter what your healthy goals are—or whether you've even set them yet—you can learn about how to get on track and stay on track. Join our live, two-part Q&A sessions: Staying Healthy in 2018: How to Keep Your New Year's Resolutions.

Part 1: Tuesday, February 20, 2018 • 6 p.m. – 6:30 p.m. CT
Part 2: Tuesday, February 27, 2018 • 6 p.m. – 6:30 p.m. CT
Register for these two free events now and put the plan for a new you in place. In part one, you'll discover tips for making and sticking with your healthy living resolutions. Then in part two, you'll learn about restarting your goals and stay motivated the whole year long.

Ask questions and get answers from healthy living experts
See video clips of other people's resolutions and progress
Learn simple workouts and share healthy meal recipes
Discover tips for using exercise trackers and technology
Can't log in on the live date? Don't worry. Register and you can still watch the interactive webinar on demand at your convenience.

Click here to register.