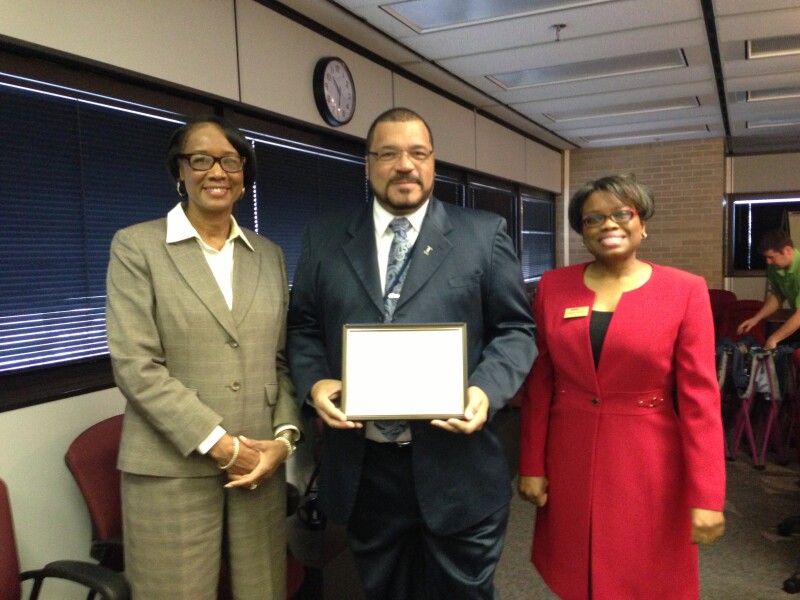 Wichita has become the first city in Kansas to join an elite worldwide network of age-friendly communities. In presenting Wichita Mayor Carl Brewer with its membership certificate in the AARP Network of Age-Friendly Communities today, AARP Kansas Director Maren Turner acknowledged the City of Wichita's commitment to become more accessible, convenient and, ultimately, more user-friendly for older Americans.
"As Wichita's boomer population ages, the area's businesses and services are affected along with the residents," said Turner. "But if we understand and plan to address the needs and opportunities presented by an aging population, we can improve Wichita's services, business climate and infrastructure for everyone."
"We are striving to build a sustainable community in Wichita, and that includes creating programs and looking at development and infrastructure that promote a walkable, livable, multimodal, and green lifestyle," said Mayor Brewer. "The work that we do as an Age-Friendly Community will benefit our older population, as well as a younger generation that is becoming more and more interested in living in an area where they can walk or bike wherever they need to go. We are excited to be working with AARP Kansas in this effort."
Wichita's designation as member of the AARP Network of Age-Friendly Communities, follows a community conversation held in Wichita in November 2011 in which AARP Kansas, the Central Plains Area Agency on Aging, the Older Adult Alliance, residents of the Schweiter East neighborhood and city and county officials participated in a workshop led by Dan Burden, co-founder and executive director of the Walkable and Livable Communities Institute. The workshop resulted in the development of a Grandparent Park in the Tri-S neighborhood which includes Schweiter East. The Park is expected to be unveiled in late spring of this year. http://www.kansas.com/2013/02/28/2695557/parks-developments-on-the-horizon.html
Wichita's engagement in the AARP Network of Age-Friendly Communities will also qualify it as a member of the World Health Organization Global Network of Age-Friendly Cities and Communities. This membership makes a variety of successful age-friendly strategies, planning tools and other resources available to Wichita.
From now until 2030, Kansas and all states will see a rapid acceleration in the growth of their elderly populations, as baby boomers turn 65. To put it in perspective, the 'oldest' city in America today is Scottsdale City, Arizona. One in five of their residents -- 20 percent -- is 65 and older. By 2030 the entire United States will look like today's 'oldest' city as 19.7 percent of our residents will be 65 and older. The AARP Network of Age Friendly Communities will help government officials, business and community leaders jump start efforts to ready neighborhoods for this new generation of aging boomer.
"AARP has worked for years to promote more livable communities for people 50 and older in Kansas," said Turner. "AARP is committed to making a difference at the community level and for all those 50 and older who are aging in neighborhoods where they live."