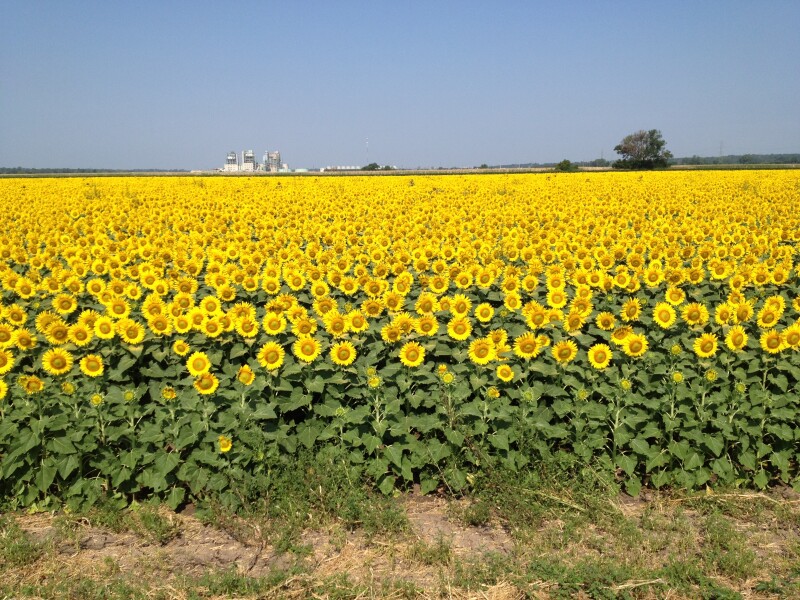 Guest blog by AARP Kansas staff member Janet Clearwater.
When I step onto my front porch or leave my air-conditioned workplace, I feel as though I am breathing hot dusty steam, and just looking at yard work makes me break into a sweat! But I didn't always have these reactions.

Hot, humid, sunny weather like we've had recently brings back many memories of my youth. I remember laying outside under the old oak tree in an open "tent" made from Dad's sawhorses and Mom's old comforters, reading comics and enjoying any stray wisp of breeze while munching on saltine crackers and drinking kool aid. I remember hours of riding my bike on the dusty gravel roads of my little piece of northeast Kansas and Mom's gentle first aid to my knees and elbows after a wipeout on that loose gravel. Early mornings walking through soybean fields with a hoe or corn knife, cutting out the button weeds, milkweed, thistles, and other unwanted plants were rewarded by afternoons swimming at local pools. And our family garden was a mixed blessing. Dad did most of the planting, but we all helped with the weeding, watering, and harvesting. I still remember the sweetness of a juicy red strawberry stolen from the box and the moist, fresh taste of a tomato fresh-picked and washed under the cool stream of our 70-foot deep drinking well.

I also remember the sting of nettles on bare legs and the sharp pain of a bee or wasp sting. I remember my sister's bouts with poison ivy, and multiple occurrences of sprained ankles and small puncture wounds. Most of all, I remember lying on my stomach with cold wet towels on my back to soothe skin taut and swollen from the sun's damaging rays.

Today, I watch for signs that all that sun, years ago, has mutated a skin cell. I am more aware of the lasting skin damage the sun can cause, and my aging body is not as resilient as that teen-aged body I used so roughly all those years ago. Today, precautions to successfully navigate summer in Kansas include shade, rest, hydration, and common sense!