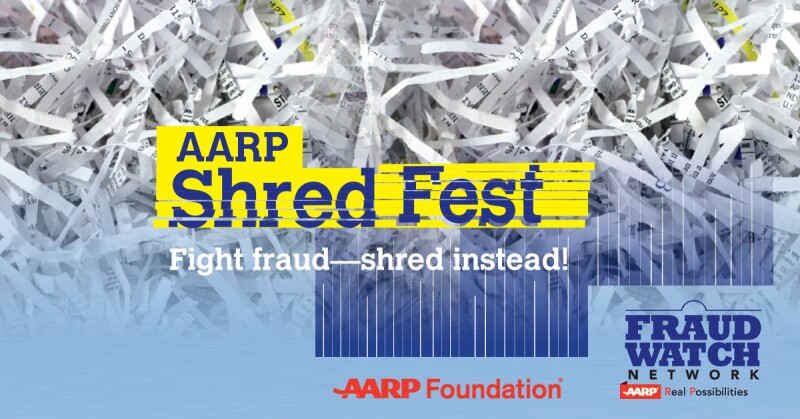 Shred Day is a free event for individuals who want to safely discard personal information so that they can protect themselves from identity theft.
AARP's Fraud Watch Network is hosting a free shredding event for area Baton Rouge residents who want to protect themselves against identity theft on Saturday, April 2 nd from 10 a.m. to 1 p.m.
"Simply taking out the garbage exposes your information to identity thieves. Your trash can be a gold mine of paperwork with personal information. Shredding old documents, tax records and receipts is important in the fight against fraud," said Denise Bottcher, State Director, AARP Louisiana.
Residents are encouraged to bring a box or bag of documents containing sensitive information that they would like to safely discard at a free, secure shredding site. AARP will have shredding trucks at BREC Headquarters located at 6201 Florida Boulevard, and at the Delmont Community/Charles Kelly Center located at 3535 Riley Street. Five medium sized bags or boxes are permitted per vehicle. This event is not open to companies.

The details:

WHO: AARP Fraud Watch Network

WHAT: Baton Rouge Shred Day

WHEN: Saturday, April 2, 2016
10 a.m. to 1:00 p.m.

WHERE: BREC Headquarters
6201 Florida Boulevard

Delmont Community/Charles Kelly Center
3535 Riley Street