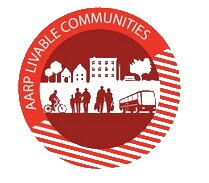 Most New Orleans residents age 45-plus believe that their community is a good place to age and want to live there independently for as long as possible, a recent AARP study found.

AARP Louisiana wants to make it easier for Big Easy residents to do just that. The state office is part of the New Orleans Age-Friendly Task Force, a collaboration of more than 30 organizations dedicated to finding ways to make the legendary city livable for people of all ages.

The AARP Network of Age-Friendly Communities is part of an international effort to help cities prepare for the parallel trends of rapid population aging and urbanization, by supporting such features as walkable streets, affordable housing and a strong social network.

To get involved in these efforts, call Rebecca Stahr, AARP Louisiana program specialist, at 504-485-2162, or email her at rstahr@aarp.org.