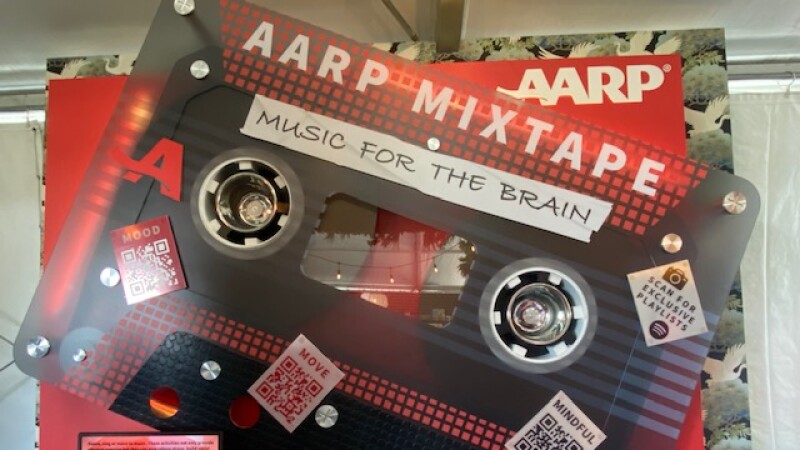 After a two-year COVID-19 hiatus, AARP is back at the New Orleans Jazz and Heritage Festival, which opened on April 29 and runs through May 8. After an exciting and successful festival in 2019, AARP is once again proud to be an official sponsor of the annual week-long music and culture celebration.

The festival began in 1970 with an inaugural lineup featuring gospel legend Mahalia Jackson and composer Duke Ellington. This year's lineup includes The Who, Stevie Nicks, The Red Hot Chili Peppers and many more. We're here to listen to some great music and promote its connection to improving memory and overall brain health.

There's strong evidence that music has a positive impact on patients with serious medical conditions such as Parkinson's disease, or those recovering from strokes, according to AARP's Global Council on Brain Health. Music has also been found to be a powerful mood booster, stimulating areas of the brain that produce dopamine. A 2020 AARP survey of more than 3,000 adults found that people who regularly make or listen to music are more likely to say they have higher levels of brain health and cognitive function.

If you're unable to attend this year's festivities or simply want to relive the magic later on, AARP has you covered. We've put together three playlists curated with mood, movement, and mindfulness in mind — all featuring acts and bands performing at this year's Jazz and Heritage Festival, and most of whom are New Orleans natives. Some artists you may know; some you may not. But each act is exceptional in its own way.

Scroll down to the playlist that you'd like to explore, and listen through Spotify. And be sure to bookmark this page to come back and keep the party going.


Mood
This playlist was crafted to elevate, encourage and inspire. Music has been found to stimulate areas of the brain that produce dopamine and can help trigger memories.
Move
This playlist was crafted to get you out of your seat and start moving, dancing and singing. Not only is movement good for your overall physical health, but dancing and singing can help relieve stress, build social connections and exercise your brain.
Mindful
This playlist was crafted to promote mindfulness and reduce negative thinking. Music is often used in cognitive behavioral therapy techniques to help improve mood, anxiety and depression.
Also of Interest: