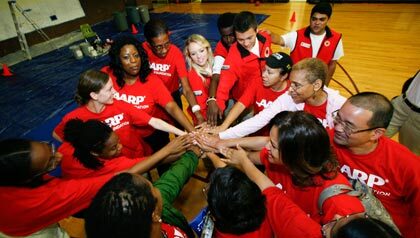 AARP Louisiana offers you the power to make a difference while using your skills and talents. This summer, cruise for new opportunities! Meet new people and have fun. Become part of a powerful movement that will improve our state and nation for generations to come.
Join us Monday, May 12th to learn about becoming an active AARP volunteer in the New Orleans area.
AARP Louisiana works with communities, legislators, and partner organizations to educate people about the importance of saving and managing money; improving health care quality and access; and protecting consumers from fraud and abuse.
We can't do it without you!
Join us Monday, May 12th at AARP's Community Resource Center located at 3502 S. Carrollton Avenue, Unit C in New Orleans. You can attend one of two sessions offered:

10:00 a.m. to 11:30 a.m.
6:00 p.m. to 7:30 p.m.
Serve as an AARP outreach ambassador in Louisiana or volunteer in the local office.
For more information or to RSVP, please contact Jewel Constance, Sr. Program Specialist at jconstance@aarp.org or by phone, 225-376-1157