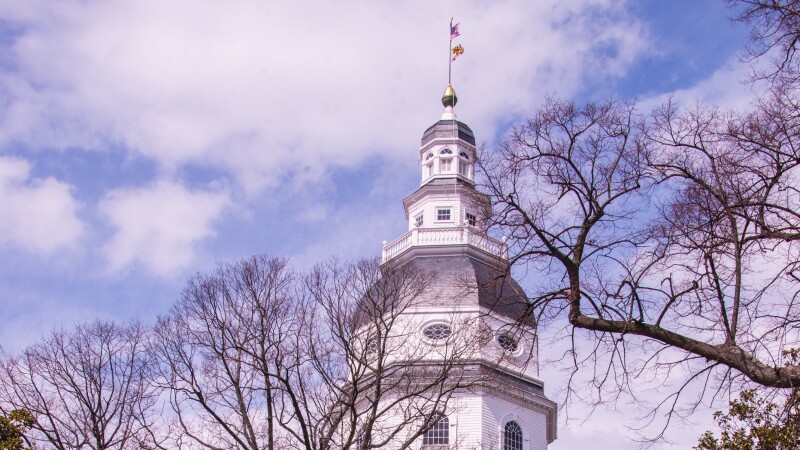 AARP Maryland has collected family caregiver stories for lawmakers, to give a human face to one of its top 2021 priorities in the General Assembly: legislation to increase safety, oversight, transparency and compassion at nursing homes and other long-term care facilities.

On social media, hundreds of family caregivers shared agonizing personal accounts with AARP, such as these:


A daughter had to look through an outdoor window to see her mother, lying comatose in a nursing home that was closed to visitors because of COVID-19.
A patient's son wrote to the administrators of a facility to complain about its lack of communication with families, and he did not receive a response.
A niece relayed that her aunt died in a nursing home that she said was short-staffed before the pandemic and lacked sufficient COVID-19 testing equipment.
"We are ripe for a lot of reforms," said Tammy Bresnahan, advocacy director for AARP Maryland. More than half of the state's roughly 4,400 COVID-19 deaths have been at long-term care facilities.

Doing Better

In October, Gov. Larry Hogan (R) allowed indoor visitation to resume at facilities. However on Nov. 17, after a resurgence of COVID-19, Hogan issued an emergency order limiting indoor visitation at Maryland nursing homes to compassionate care. All visitors must have proof of a negative COVID-19 test result within 72 hours prior to their visit.

The governor also ordered:

A surge in nursing home testing. State health officials instituted mandatory twice-weekly testing for all staff at Maryland nursing homes, as well as mandatory weekly testing for all nursing home residents.
More rapid response teams for hotspots. The governor has doubled the number of rapid response teams to provide an extra level of triage and supplement local staffing needs.
The state also committed an additional $6 million, specifically for testing nursing home staff.

Even with those improvements, AARP Maryland is advocating for large-scale reforms for the state's 227 licensed nursing homes and 1,650 licensed assisted living facilities.

Accountability has become a more urgent issue during the pandemic. AARP is advocating for legislation that would require nursing homes to report communicable infections, maintain adequate personal protective equipment for staff and visitors and establish procedures for safe visits, in person or remote.

Assisted living facilities currently rely mostly on non-nursing staff and unlicensed managers. AARP wants the facilities to be required to have licensed administrators and more medical personnel, such as certified nursing assistants.

All long-term care facilities must be inspected by the state at least once a year. Maryland has fined more than 50 nursing homes for failing to conduct weekly COVID-19 tests of residents and staff.

"I have a lot of concerns," said state Sen. Delores Kelley (D-Baltimore), who favors tougher regulations and more inspections. "There is so much to do, and the pandemic is still here and may get worse."

Other 2021 legislative priorities for AARP Maryland include:


Stronger elder-abuse laws, to protect older adults from physical harm and financial exploitation.
Expanded access to affordable high-speed internet, which is essential for telehealth and online education.
More money for Maryland's underfunded pension systems, with fiscally responsible plans to protect long-term viability.
A paid family and medical leave insurance program that would be financed by private-sector employees and employers.
For more on AARP's work on nursing home reforms, visit aarp.org/caregiving.

Given the uptick in COVID-19 infections around the country, visitation guidance may change again depending on state caseloads and other factors. Get updates at AARP's nursing home tracker.

Thomas Ferraro is a writer living in Davidsonville, Maryland.


More on Long-Term Care
Heartbreaking Story of a Nursing Home Coronavirus Death