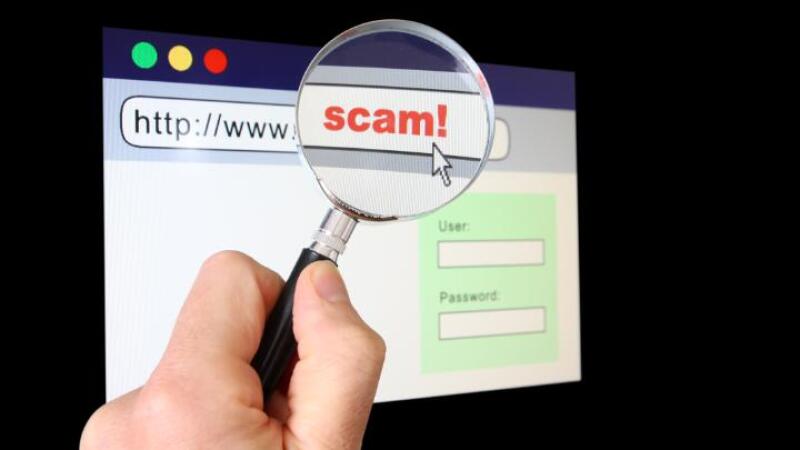 Comptroller Peter Franchot (D) may be Maryland's state tax administrator, but that doesn't stop scammers from calling and threatening him with arrest for "unpaid" taxes. And Lt. Gov. Boyd Rutherford (R) says his wife recently got a fraudulent call claiming that she needed to pay a fine for missing jury duty.

Those two high-ranking officials are able to fend off such scams. But Franchot worries about other Marylanders who might not be as fortunate. Ac- cording to the Federal Trade Commission, fraud reports in Maryland have nearly doubled in the past three years, from 46,503 cases in 2019 to 85,568 last year.

The COVID-19 pandemic has been a bonanza for scammers, Franchot says. "They are feasting on older adults all over the state."

AARP Maryland, in concert with other consumer protection groups, is fighting back.

To educate state residents, it is offering Protect Week, June 13–17, five days of programming timed to coincide with World Elder Abuse Awareness Day, on Wednesday, June 15.

Sadly, some scammers are those closest to the victims—family members and caretakers—Franchot points out. "Even with people you know, you need to protect your financial information." The federal National Center on Elder Abuse reports that more than half of financial exploitation is committed by family members and nearly one-third by caregivers.

Victims may be reluctant to report such abuse, particularly because they may be dependent on the people perpetrating it, according to the Center for Victim Research. Consequently, the crimes often go unreported.

Only 1 in 24 cases of abuse of older adults, including financial mistreatment, gets reported to authorities, according to the National Council on Aging.

Red Flags

The average loss for victims is $120,000, says Emily Hickox, vice president of marketing and outreach at the Columbia-based nonprofit Consumer Credit

Counseling Service of Maryland and Delaware. "It's heartbreaking and not easy to recover from something like this," she says.

Concerned that someone you know may be exploited? Hickox says red flags to watch out for include social isolation, depression, memory loss, confusion over finances, out-of-character purchases and sudden changes to documents like wills.

Report fraud to the National Elder Fraud Hotline (833-372- 8311) or a local Adult Protective Services office.

The Lineup

Protect Week will feature a telephone town hall on June 15 at 1:30 p.m., with a panel of con- sumer protection advocates, including the Maryland Office of the Attorney General, the Maryland Department of Aging and the Maryland Consumer Rights Coalition.

Thousands of state residents will get robocall invitations to the town hall, but anyone can participate by registering at vekeo.com/aarpmaryland or at facebook.com/aarpmd.

AARP Maryland will also post Protect Week videos of volunteers interviewing fraud experts on its Facebook page and on youtube.com/aarpmd.

It is hosting a series of free shredding events so that people can safely dispose of personal documents. Register at protectweek.org.

Tamara Lytle is a writer based in living in Vienna, Virginia.

AARP Fraud Frontiers: Our Susceptibility to Fraud
For More on Scams and Fraud