AARP Maryland State President Jim Campbell has been selected by The Daily Record editorial staff as one of Maryland's power players on their inaugural "Power 100" list. This group is composed of the most significant and respected leaders in the state's business, legal and government communities, according to the paper.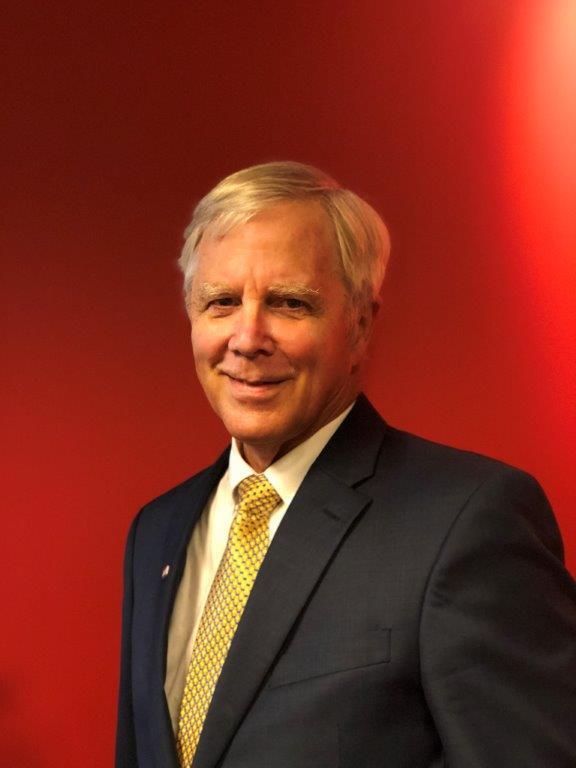 As volunteer state president, Jim is the state office's most visible spokesperson on public policy and advocacy issues, penning op-eds and letters to the editor on food assistance, utilities, Census outreach and other matters of urgency. He spearheaded AARP Maryland's 18-month Census 2020 outreach across the state, serving as chief liaison to the bureau and hosting press conferences and tele-town halls with state and federal officials.

Prior to the pandemic, Jim enjoyed AARP Maryland's community outreach events, where he would personally greet guests to tell them more about AARP and how to volunteer. He is passionate, determined, and ready to jump in wherever needed. No task is too big or too small.

Jim Campbell was an active AARP Maryland volunteer prior to becoming State President in 2018. A social worker by training, he has enjoyed a long career in public affairs, including issues affecting older populations. He was a co-founder of Action in Maturity (AIM), a 501(c)3 organization assisting seniors and disabled persons funded by the Older Americans Act.

For 24 years beginning in 1979, Campbell served in the Maryland House of Delegates. One of his earliest legislative achievements at the Statehouse was a measure to subsidize taxi rides for seniors, to enable them to remain independent. Campbell also spearheaded tax incentives for homeownership in Baltimore City (an early and very successful urban revitalization program) and championed legislation to protect seniors from street harassment.

As chair of a legislative education policy committee for eight years, Campbell helped pass important initiatives including school funding measures and legislation supporting teachers and principals.

From 2003 to 2017 Campbell was senior manager at Johns Hopkins University School of Education working in both communications and government relations. He also served on the Baltimore City Board of School Commissioners from 2006 to 2010.

For the past decade Campbell has been a regular contributor of opinion pieces for the Baltimore Sun and Washington Post on topical issues, including the importance of early childhood programs, inequality in education and to the importance of the Elementary and Secondary Education Act.