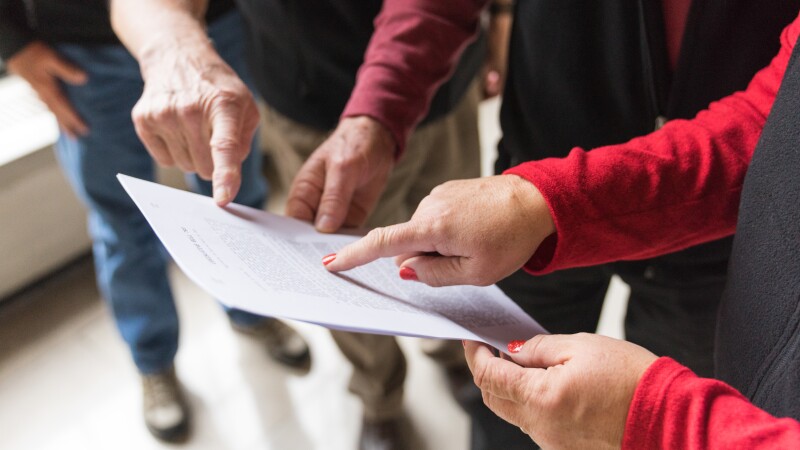 Here are some of the 75 bills our volunteer advocates have been tracking:
Health Care/Long Term Services and Supports Improvements
Caring Across Maryland Legislation

HB 774/SB 655, the Senator Delores Kelley Residents of Unlicensed Programs Protection Act - requires the Maryland Department of Health to investigate whether residents in an assisted living program have been subject to neglect or physical abuse if the assisted living program is operating without a license. HB 774/SB 655 also subjects assisted living programs operating without a license to immediate prosecution under the law.

SB230/HB490 Residential Service Agencies - Employee Registry requires the Maryland Department of Health to establish and maintain a registry of each employee of a residential service agency who provides personal care services.

HB318/SB604 Maryland Medical Assistance Program – Provider Agencies and Personal Care Aides – Reimbursement and Wages would increase funding for Medicaid-funded home care programs while also ensuring that home care workers get a fairer share of that money – improving job quality, recruitment, and retention.

HB274/SB387 Task Force on Reducing Emergency Department Wait Times would create a task force that would be tasked with identifying potential solutions to reduce excessive wait times in emergency departments in Maryland hospitals.

HB278/SB213 Health Occupations - Clinical Nurse Specialists - Prescribing Authority defines "clinical nurse specialist" and "practice as a clinical nurse specialist" for the purpose of authorizing clinical nurse specialists to prescribe drugs and durable medical equipment.

HB475/SB479 Advanced Practice Registered Nurse Compact would include Maryland in the interstate Advanced Practice Registered Nurse Licensure Compact (APRN Compact).

HB279/SB202 Prescription Drug Affordability Board - Upper Payment Limits is an emergency bill that reinstates provisions of law regarding the authority of the Prescription Drug Affordability Board (PDAB) to set upper payment limits.

SB534 Preserve Telehealth Access Act of 2023 extends the date for telehealth services from 2023 to 2025.


Cognitive and Behavioral Health
SB3/ HB271 -8-8 Trust Fund - Funding provides that in fiscal year 2025, the Governor shall include in the annual budget bill an appropriation of $12,000,000 to the 9–8–8 Trust Fund.


Utilities
HB442/SB408 Income Tax - Subtraction Modification - Qualified Broadband Grants allows a subtraction modification under the Maryland income tax for qualified broadband grants awarded during the taxable year for broadband deployment.

HB551/SB547 Broadband Expansion Incentive Act of 2023 allows a subtraction modification under the Maryland income tax for broadband grants awarded during the taxable year for broadband deployment and provides an exemption from the sales and use tax for the sale of equipment related to providing Internet service and deploying broadband.

Legal
SB351 Maryland Legal Services Corporation – Affordable Life, Wills, and Estate Planning establishes legal services for Marylanders 65 and older.

Livable Communities
HB239/SB382 Accessory Dwelling Unit Promotion and Policy Task Force
will study the feasibility of state legislation permitting Accessory Dwelling Units, looking at the need and what is currently in force.


Protecting Vulnerable Adults
HB37/SB90 – Consumer Protection – Telephone Solicitation (Stop the Spam Calls Act of 2023) prohibits a person from using an automated system to make a call or play a recorded message without the prior express written consent of the party being called. It requires the party making these calls to make sure the caller's name and number are accurately transmitted, as specified. The bill prohibits the intentional alteration of the caller's voice if the purpose is to deceive or obtain personal information for use in an unlawful manner.

Caregiving
SB344 Income Tax - Caregivers Tax Credit allows caregivers who provide care or support in one or more daily activities to a family member that is over the age of 18 years to take a credit against their State income tax equal to 30% of the qualified expenses paid or incurred that exceed $2,000. The goods and services that may be used to calculate this tax credit are explained in the bill and the tax credit cannot exceed $5,000 in a year.

Paid Family Leave
HB988/SB828 Family and Medical Leave Insurance Program – Modifications
clarifies and alters provisions relating to Paid Family Leave passed during the 2022 legislative session.


Voting/Election Law
HB95 Election Judges – Training and Signs Accommodations for Voters in Need of Assistance requires that election judges receive training for oral and written instruction methods to assist elderly or disabled individuals in voting. This would also include protections and access to ways an election official could assist infirm voters who cannot stand in line for long periods of time.

HB410 Election Reform Act of 2023 prohibits a local board of elections from voting to change the location of a polling place unless the local board first holds a meeting to discuss the proposed change and provides an opportunity for individuals and organizations to testify when a polling place changes.

Retirement Security
HB86/SB189 Maryland Saves Data Sharing Act authorizes the Maryland Small Business Savings Board and its authorized contractors to receive tax information from the Comptroller regarding business entities who may participate in the Maryland Small Business Saving Program also known as Maryland Saves.

Veterans
HB196/SB230 Health Occupations – Service Members, Veterans, and Military Spouses – Temporary Licensure, Certification, Registration, and Permitting health occupations boards to issue an expedited temporary license, certificate to a service member, veteran, or military spouse.

HB316 Income Tax Checkoff – Maryland Veterans Trust Fund would establish a checkoff box on Maryland income tax return forms that would permit people to directly donate a portion of their tax return to the Maryland Veterans Trust Fund.

HB554/SB553 Income Tax – Subtraction Modification for Military Retirement Income (Keep Our Heroes Home Act) Increasing the amount of subtraction modification for military retirement income received by individuals, regardless of age, for certain military service to $40,000 for taxable years beginning after December 31, 2023.

HB1258/SB134 Property Tax Credit for Disabled Veterans – Established requires the State, counties, and municipalities to grant a property tax credit for the property tax imposed on the dwelling house of a disabled veteran. The amount of the property tax credit is equal to the service-connected disability rating of the disabled veteran.

*This list was updated 3/23/23.