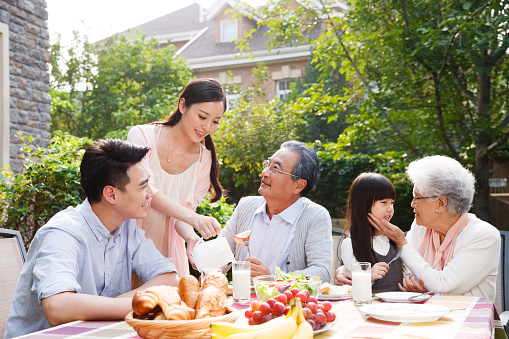 Older Asian Americans have faced both pandemic isolation and the threat of racially motivated violence.

AARP Maryland is responding by strengthening ties with Asian American and Pacific Islander (AAPI) residents.

"We are trying to raise awareness of the community's needs and to increase collaboration," says Sudha Haley, of Huntingtown, a former senior U.S. Department of Labor official who heads AARP Maryland's new Asian American Pacific Islander Outreach Steering Committee.

Asian Americans are the fastest growing racial or ethnic group in the U.S., the Pew Research Center reports. In Maryland, 7 percent of the state population identify as Asian American or Pacific Islander, according to U.S. Census Bureau data, almost double the number in 2000.

A recent report by the Stop AAPI Hate coalition found that since the start of the pandemic, Asian Americans 60 and older have faced increased harassment and discrimination.

The new AARP steering committee has met with state and national policymakers on issues such as responding to hate crimes.

Other priorities include access to affordable health care, caregiving and housing, mental health issues, and social isolation, according to Haley.

May festival planned

AARP's outreach includes online programming and support of cultural events. One of those, a May festival in Southern Maryland, will include food, art and performances by Thai, Philippine, Indian, Chinese and Korean musicians and dancers.

Haley, who will perform Indian classical dance, says AARP wants to increase awareness of the culture.

"We are part of the whole fabric of America," she says.

AARP works with groups that include Chinese schools and parents, Ashiyanaa (an organization serving South Asians), and the governor's commissions on Asian Pacific American Affairs and South Asian American Affairs.

Lily Liu, an AARP Maryland lead volunteer for outreach to the AAPI population, says the state organization has worked toward long-term ties with the community.

"It becomes a win-win relationship," Liu says.

Amid the pandemic, Liu worked with the regional chapter of the North America Chinese Writers Association to plan online programs aimed at countering anti-Asian hate, such as one titled From Crisis Comes Opportunity: Raising Our Voices!

"We wanted to create innovative content that could bridge generations," Liu says of the bilingual event.

The outreach has helped AARP make inroads among people who may not be familiar with the organization or with American volunteer culture, Liu says.

"You can't just hand someone a brochure," she says. Asian American and Pacific Islanders are eager to learn about AARP. "They have so much to offer, and AARP has so much to offer them."

Jim Campbell, of Baltimore, AARP Maryland volunteer state president, says the organization is working to make sure its outreach is culturally appropriate for the many communities that fall under the AAPI umbrella.

"Each country has its own history, culture and values that should be recognized. It is important for our work that we meet our members where they are, and in ways that will have the most meaningful impact," Campbell says.

He encourages AARP members to take part in events and activities such as cultural festivals and workshops, and welcomes Asian American and Pacific Islanders to email md@aarp.org or call 866-542-8163 with ideas for outreach.

Hilary Appelman is a writer living in State College, Pa.

"A Filipino American Story" - AARP
For more on the AAPI community