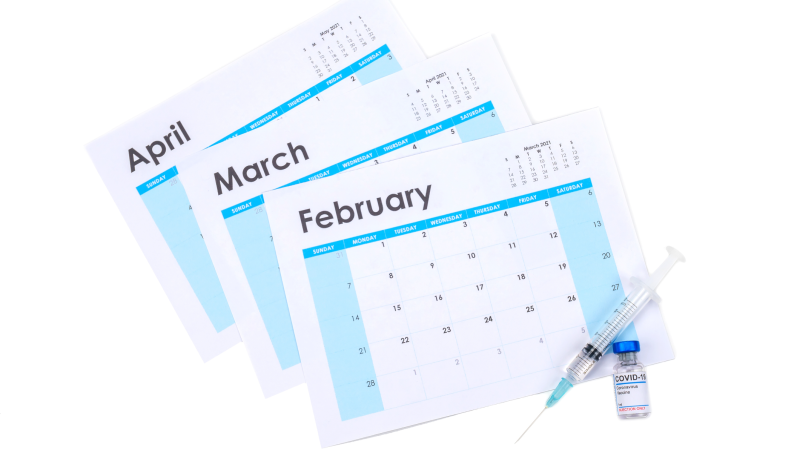 FOR IMMEDIATE RELEASE

CONTACT: Nancy Carr, ncarr@aarp.org, 443-787-5382

Marylanders Express Continued Frustration in Scheduling COVID Vaccines
"Like playing Whack-a-Mole"
BALTIMORE (March 9, 2021) — More than 200 AARP members from across Maryland shared personal stories about their experiences trying to schedule a COVID vaccine in response to an informal email survey late last week.

Fully 86% of respondents said they have tried to schedule a vaccine, while just 49% were successful.

The flood of frustration comes as about as Marylanders including those 65 and over as well as certain front-line workers and those with compromised immune systems, are eligible for a supply of approximately 128,000 vaccines a week.

Respondents expressed frustration in their interactions with the state's decentralized scheduling system, with several having to visit myriad websites and enlist the help of friends and neighbors to schedule an appointment. However, those who were able to secure a shot expressed satisfaction with the experience, describing their interactions at vaccine sites as "professional" and "well-organized."

"The feedback from our members is powerful," said AARP Maryland State Director Hank Greenberg. "They understand that supply is still an issue, but they want a system that makes sense. They want a reliable, one-stop resource to register for their vaccine at a location that is nearby and easily accessible."

AARP Maryland has called on the state to improve the process by which eligible Marylanders can at least get in line to schedule appointments, including the establishment of a single website and statewide toll-free phone number.

"The survey does not even account for the experiences of our members who are not tech savvy and not reachable by email. We need a scheduling process that ensures vaccines are available equitably, across the digital divide," Greenberg said.

Common complaints shared by respondents were that there were no appointments available, facilities to receive the vaccine were too far away, or providers had cancelled their appointments at the last minute. Here are excerpts from some of their stories:

"There are no appointments to be had on a county or state level. One has to navigate several pharmacy and hospital websites many times per hour to try to get an appointment. It's like playing Whack-A-Mole. I have several windows open at the same time, going back and forth all day long." -- Bethesda
"Cannot get through on the phone and have not gotten a response from online registration" -- Beltsville
"I cannot find an appointment anywhere. I am 'on the list' at Dorchester county health department. I have tried Walmart, Walgreens, University of Maryland hospital, and Tidal Health no appointments are available for me. The government is encouraging vaccines, but I cannot find one!" -- Cambridge
"I have underlying conditions I have Lupus and I am a prior cancer patient. Have been trying to receive the vaccine but haven't heard anything yet." – Temple Hills
"Very frustrating .... signing up on multiple sites only to find out there were no available appointments." -- Rockville
"Montgomery County has no mass vaccination site and will not. … I am at my wits end." -- Germantown
"All very disorganized, across the board, both from the web sites, and especially as to how they determined your eligibility. Not one site used the same criteria as another, and almost none followed the Federal or State recommendations on criteria selection." -- Baltimore
"I was eligible as 1B in January. I am 76, have diabetes, high blood pressure and rheumatoid arthritis. Maryland opened the 1C tier way before the 1Bs were anywhere near vaccinated. I am sure I am not the only one with this experience. In my opinion, Maryland dropped the ball." -- Baltimore
"I fall into tier 1c. I went online and preregistered on 1/31/21. I have heard absolutely nothing back from anyone. I placed several calls to preregistration assistance and left messages for return calls since it's a very busy period. Still no communication at all back from them." – Takoma Park
"We have no idea when we will get the vaccine and while our county health officer communicates weekly there is no sign anything is improving." -- Jarrettsville
"Keep getting told no appointments available. I am 68 and on the liver transplant list." --Joppa
AARP Maryland is calling for mobile units to improve access for those who are unable to travel, equitable allotments that cover the most vulnerable populations who have suffered disproportionately from COVID19 – mindful that 75% of all those who have died are 65 or older, and a disproportionately large number of deaths have occurred in long term care facilities and in communities of color.

Follow us on Twitter: @AARPMD and Facebook: /AARPMD
About AARP
AARP is the nation's largest nonprofit, nonpartisan organization dedicated to empowering people 50 and older to choose how they live as they age. With a nationwide presence and nearly 38 million members, AARP strengthens communities and advocates for what matters most to families: health security, financial stability and personal fulfillment. AARP also produces the nation's largest circulation publications: AARP The Magazine and AARP Bulletin. To learn more, visit www.aarp.org or follow @AARP and @AARPadvocates on social media.