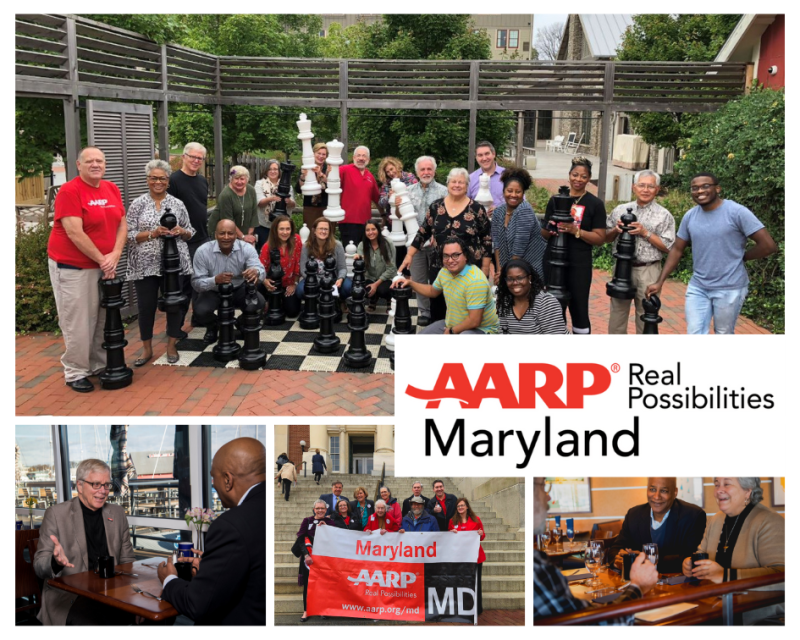 In addition to their leadership and advisory roles, AARP Maryland Executive Council members represent the state office as spokespersons, serve as liaisons to current and potential strategic community partners, support volunteer team building, and spearhead outreach efforts within various regions of the state.

---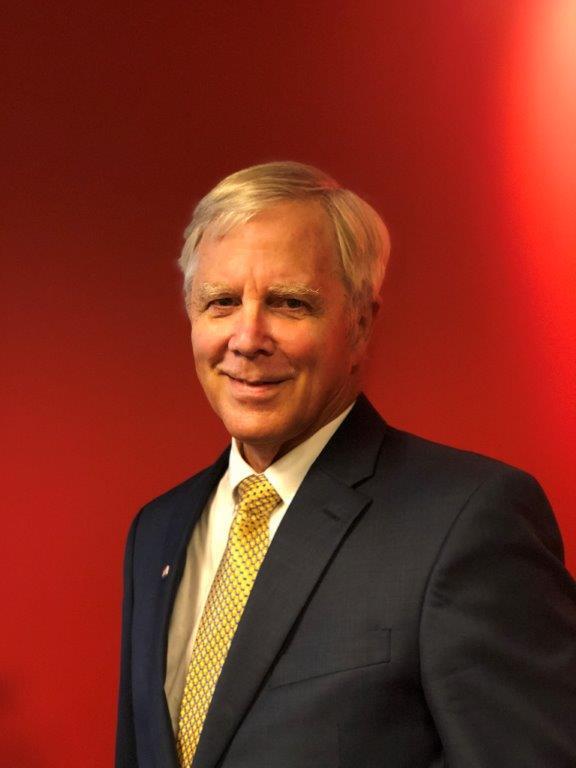 Jim Campbell, Maryland State President
Jim Campbell comes to the AARP Executive Council with a long career in public affairs. From 2003 to 2017 he served as senior manager at Johns Hopkins University School of Education working in both communications and government relations. He arranged for presentations by leading education experts before policy-making committees and recently he organized a national conference bringing together some of the top scholars in the country to present their research on equality of educational opportunity. The event, which received press attention, featured the U.S. Secretary of Education.

Beginning in 1979, Campbell served for 24 years in the Maryland House of Delegates. For eight of those years, he chaired an education policy committee and helped to pass some important policy initiatives including additional funding for schools and legislation supporting teachers and principals.

He also served on the Baltimore City Board of School Commissioners from 2006 to 2010.

For the past decade Campbell has been a regular contributor of opinion pieces for the Baltimore Sun and Washington Post on topical education issues including the importance of early childhood programs, inequality in education and to the importance of the Elementary and Secondary Education Act

Campbell is a member of the Sierra Club, Greenpeace, AARP, Nature Conservancy, Baltimore Museum of Art, the Walters Art Museum and Hampden Family Center. He's also involved with the Roland Springs Community Assn., Board member of the Jone Falls Stream Task Force and Board member Center for Healthy Maryland.

---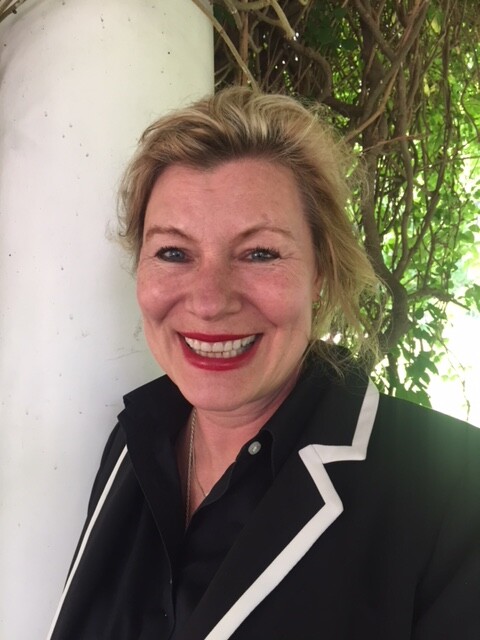 Mary Angela Baker, Executive Council Member
Mary Angela Baker is director of the Center for Extended and Lifelong Learning at Salisbury University. In her role on the volunteer board, Baker will help shape AARP's strategic priorities, build community partnerships with key decision makers and serve as a principal volunteer spokesperson for AARP in Maryland.

Baker has an extensive career in professional development, continuing education, outreach and community engagement. As the founding director of extended and lifelong learning at Salisbury, she is responsible for creating educational programs for learners of all ages. Her latest initiatives include "Transformational Community Leadership" for young professionals, the Lighthouse Literary Guild for adult writers of all skill levels, and Girls Innovation Academy, a summer technology and leadership camp for middle school girls.

Baker moved to Maryland from Minneapolis-St. Paul, where she was active in AARP Minnesota and its Life Reimagined program. She is on the board of the Maryland Capital Enterprises Women's Business Center in Salisbury and serves on the board of the international nonprofit, Consortium for Women in Public Service. With husband, Jack, and border collie, Mesa she spends her free time at the beach at Assateague Island National Seashore. She received her BS in business administration from the University of Minnesota and her MA in organizational leadership from St. Catherine University in St. Paul.

---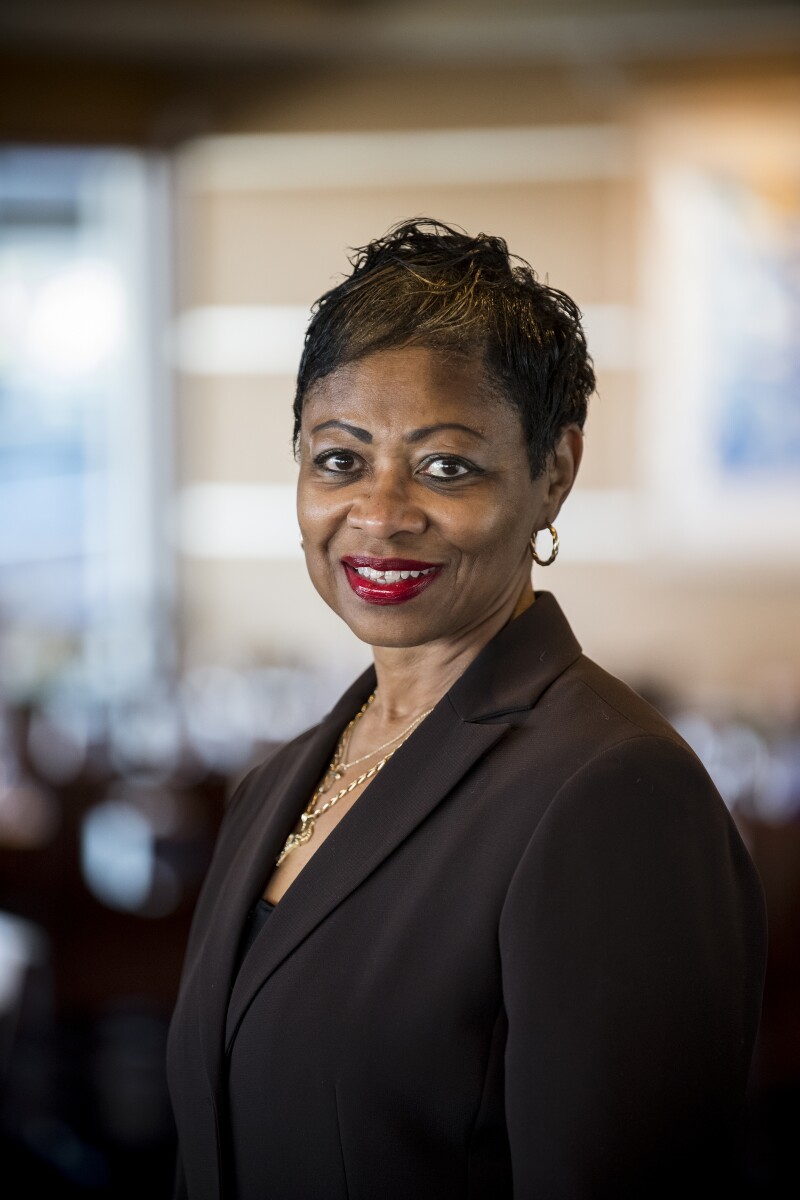 Dr. Gybrilla Ballard-Blakes, Executive Council Member
Dr. Gybrilla Ballard-Blakes is an adjunct professor at Webster University. She previously held the position of the chief of the Personnel Security Section for the Executive Office for the U.S. Attorneys. Ballard-Blakes has served as a guest speaker for the Federal Government Oversight Manager's courses and Administrator Officer's conferences, as well as several US Attorneys conferences. She has acted as a Personnel Security Adjudication Expert for all US Federal Deposit Insurance Corporation field offices, and has acted as a Personnel Security Adjudication Expert for the 94 US Attorneys offices. Ballard-Blakes is author of the book Give Your Parents A Standing Ovation, For Caregivers Of Elderly Parents. She is also a writer and promoter of the stage play based on the book.

She is the executive director for "Pep Rally for Peace in the Streets. Ballard-Blakes has been a guest speaker at several outreach programs, such as the "Pep Rally for Peace in the Streets (PRPIS)" and acted as a keynote speaker for the Prince George's County Alzheimer's Awareness Rally and for the chamber of commerce in Camden, SC on elderly caregiving. Ballard-Blakes is a member of the 2017 AARP and John Hopkins Focus Group on dementia. She has also spoken at several churches, libraries, book signings, senior centers and community gatherings on Alzheimer's, brain health, Life Reimaged, dementia, and elderly caregiving.

Ballard-Blakes was a nominee of the 2016 Kemper Outstanding Teacher Award. Blakes was awarded the Webster University 2016 National Capital Region Faculty Member of the Year Award for Excellence in Teaching and Service.

---
Stu Cohen, Executive Council Member
Stu Cohen recently retired as AARP Senior Vice President of Legal Advocacy and leader of the AARP Foundation Litigation team. Previously he was executive director of Camden Regional Legal Services in New Jersey and chief of litigation at the Legal Aid Bureau in Maryland.

Cohen lives in Annapolis and volunteers at the Anne Arundel County Food Bank, Partners in Care and as an AARP advocacy volunteer.

---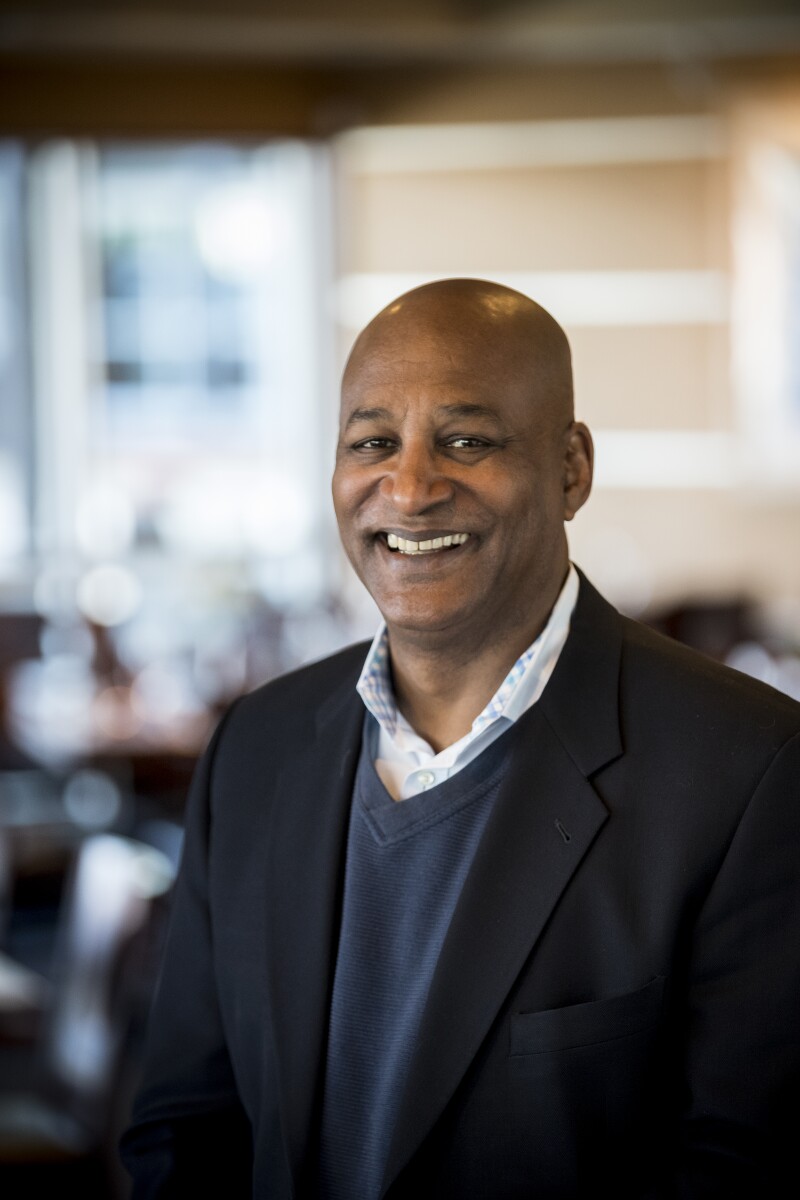 David Conway, Executive Council Member
David is a people person who enjoys working in a team environment. A skilled communicator as well as a patient listener, he believes that together everybody achieves more. David was raised in a military family and has traveled throughout the world. Prior to retiring at the end of 2017, he spent 40 years in surgical device sales for three major surgical device companies and two start-ups. David's professional honors include numerous sales product excellence awards, multiple regional and national representative of the year honors, as well as several regional managers of the year awards. He was promoted to Eastern Area Sales Director in 2006 and spent 11 years in senior management positions for his last company.

In the community, David has contributed his time and support to the Howard County Arts Council, as well as his family church. He lives a very active lifestyle that includes fitness, music, and travel. He is a caregiver to his 94-year-old mother who also lives in Columbia. In September 2018, David appeared on television and radio in support of AARP initiatives and was honored with AARP Maryland's Communications Volunteer of the Year award. A graduate of Ohio University, David lives in Columbia with his wife and is the proud father of two daughters.

---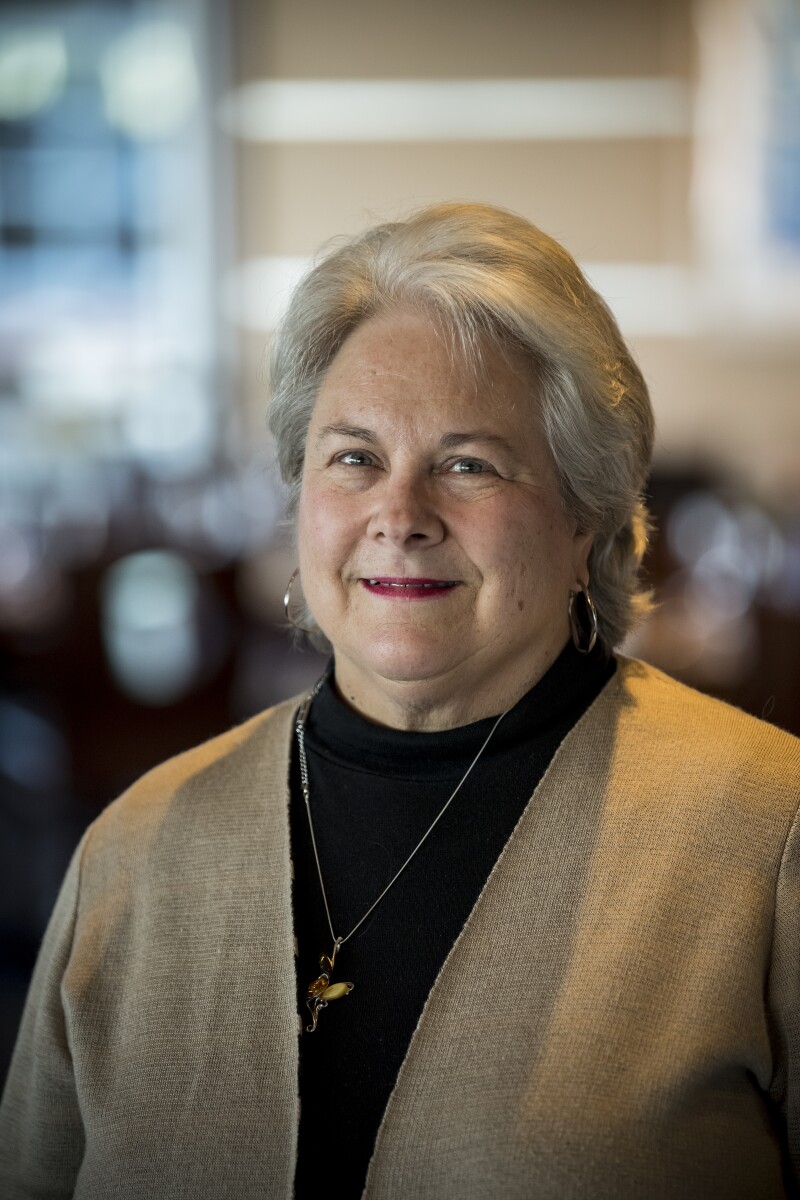 Marcy Gouge, Executive Council Member
A Colorado native, Marcy Gouge is a retired prosecutor and Elder Law attorney who practiced law for over 25 years. After moving to Maryland in 2000 she obtained a degree from the University of Maryland in Gerontology and then served under Mayor O'Malley as the Commissioner on Aging for Baltimore, working to analyze service needs of older adults and implementing solutions to reduce homelessness, poverty, and isolation. She is proud to have spent her final professional years with AARP Foundation in Washington DC, where she was the director of national programs that served low-income seniors.

Since retiring in 2015 she has continued to help seniors by serving on the Frederick County Board of Commissioners for Senior Services and the Public Guardianship Review Board, in addition to teaching at several local colleges on a variety of elder issues. When she is not busy exploring the world, Marcy lives in Frederick with her son, daughter in law and three young grandchildren. She believes strongly in the mission of AARP and is proud to be a volunteer that supports the Maryland staff's efforts to improve the lives of our most vulnerable population.

---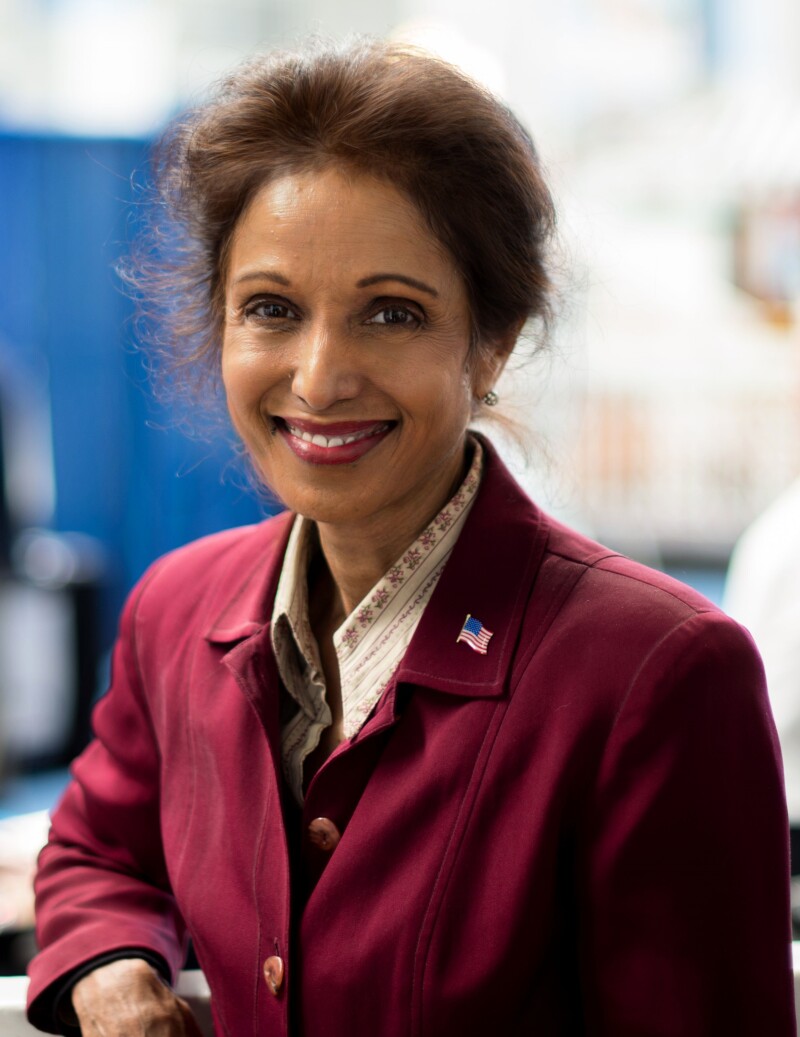 Dr. Sudha Haley, Executive Council Member
Dr. Sudha K. Haley comes to AARP after an extensive career in public service. She recently retired from the Department of Labor's International Bureau as senior policy adviser. Earlier, as the department's assistant deputy associate secretary of labor, she managed oversight of programs, personnel and budgets for agencies including the Bureau of Labor Statistics and the Women's Bureau.

Prior to her federal government service, Dr. Haley held positions as assistant superintendent of schools, director, supervisor, principal and teacher in New York and Maryland. She served on the Advisory Board for Southern Maryland Community Colleges; and was Maryland Governor's State Chairman for Global Education and Fulbright to Israel.

In addition to her role at AARP, Dr. Haley serves as first vice president and legislative director for the Maryland Federation of the National Active and Retired Federal Employees Association; sits on the board of directors of the Worldwide Responsible Accredited Production (WRAP); is a member of the Fulbright Advocacy Task Force; chairs the Calvert County Census 2020 Complete Count Committee; and serves on the Calvert County Commission on Aging and on the United Seniors of Maryland Legislative Committee. A Calvert County resident, she is married to Dr. Kenneth Haley and has three sons.