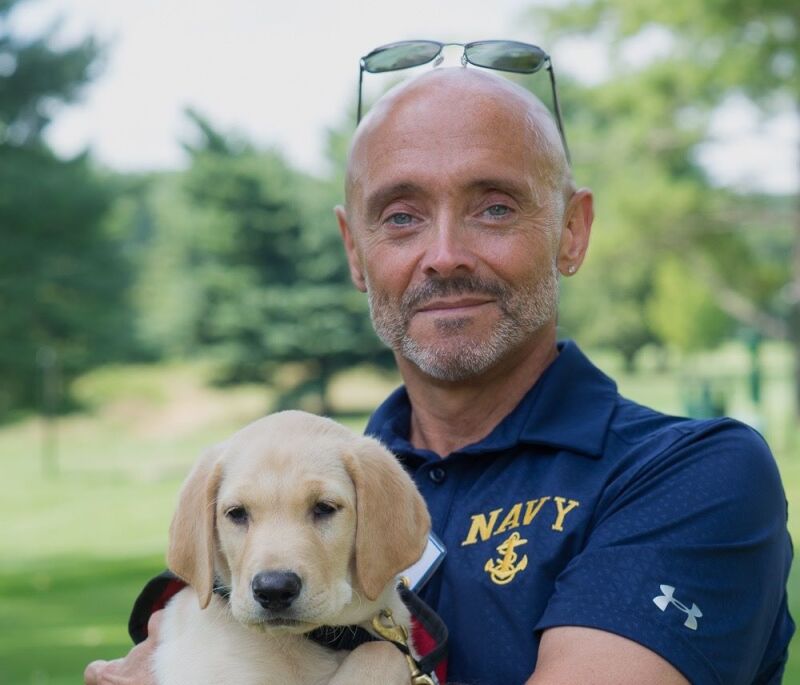 Hey, you may have noticed from all the TV, radio, and social media activity, it is ELECTION TIME! That time when we hire the people that we want to represent us and our interests in a variety of political bodies. Soon, not soon enough, the season of promises will be over. Voting is a right and responsibility of citizens, but fully exercising our citizenship is an ongoing, 24/7/365 responsibility.

After the election, I hope you will join me and the other AARP Maryland volunteer advocates on a true citizenship adventure by visiting Annapolis and helping us hold accountable those we hired to represent our interests. There are important Maryland veterans issues to address and we need you there! Send an email to Tammy at tbresnahan@aarp.org if you would like to learn more.



Wreaths already?

As I write this, Halloween will happen tomorrow! You know what that means? Yes, it is time for Christmas decorations to make their ever-earlier, annual appearance! That seems a bit early to me, but it is definitely time to start planning for one wreath-related activity.

I am talking about joining me and thousands of Marylanders in laying wreaths in our national and state veterans cemeteries on Saturday, 15 December with Wreaths Across America!

Wreaths Across America's mission to Remember, Honor and Teach is carried out by coordinating wreath-laying ceremonies at Arlington National Cemetery, as well as at more than 1,400 additional locations in all 50 U.S. states, at sea and abroad.

It is an amazing volunteer opportunity. Wreaths Across America provides the wreaths, delivered to the cemeteries, then volunteers come to place the wreaths on veterans' graves.

In past years, I have participated at Arlington National Cemetery. This year, I am going to participate in one of the over a dozen locations in Maryland. Please check out the Wreaths Across America website for more information about locations and participation.

How good is your VA medical center?

Some veterans like their VA doctors and the VA system, some like both, some like neither…many opinions, much folklore, and lots of subjective perspectives. That said, how do our VA medical centers objectively compare to the established standards of customer service and care?

Well, the Department of Veterans Affairs uses a comprehensive performance improvement tool called Strategic Analytics for Improvement and Learning (SAIL) that includes key metrics used by the private sector as well as additional metrics that are important for addressing access to care, quality of mental health care, employee perception about the organization, nursing turnover, efficiency and capacity. These metrics determine overall medical center quality. Each VA medical center is assessed for overall Quality from two perspectives: relative performance compared to other VA medical centers using a star rating system from 1 to 5, and improvement compared to its own performance from the past year. Both relative performance and size of improvement are used to guide improve efforts.

Here are the ratings and trends for the Maryland area VA medical centers that reported results:































| | | |
| --- | --- | --- |
| Location | Star Rating | Trend |
| Baltimore VA Medical Center | *** | Steady |
| Fort Meade VA Outpatient Clinic | *** | Steady |
| Perry Point VA Medical Center | *** | Steady |
| Washington DC VA Medical Center | * | Steady |


Just a hint, three stars is acceptable, not exceptional. There are four- and five-star medical centers, but DC-Maryland-Virginia region does not have any of them. The ones we do have are not trending upward.

Our nation demands difficult and dangerous service from its military members. We, as veterans and taxpayers, must be equally demanding of the VA to spend money efficiently, effectively, and provide exceptional health care. The Department of Veterans Affairs spends nearly $80 billion each year on health care. If you gave me $80 billion to spend, I am going to buy something that is exceptional , not merely acceptable. Do you spend your money to go out for an "acceptable" dinner?

There is no excuse for the debacle at the Washington DC VA Medical Center, and there is no reason that VA medical centers in Maryland can't improve to five-star performers.

Read more about this story on MilitaryTimes and see the latest VA medical center ratings here.

Free State – Free Stuff!

As a recent Marylander, I have occasionally heard Maryland referred to as the "Free State." Apparently, that refers to Marylanders resisting prohibition, back in day. I find that laudable, but I still have not found many things for free…until now!

Do you like to attend sporting events, concerts, performing arts, educational and family activities? Would you like to do so for FREE?

Well then, check out Vet Tix, the Veteran Tickets Foundation. Vet Tix is a nonprofit organization that provides tickets to all branches of currently-serving military and veterans, including the immediate family of service members killed in action.

Basically, you sign up for an account online and Vet Tix verifies your military service. Then you will be able to request tickets to events of interest. I am talking about quality events: Redskins, Ravens, Nationals, Orioles, Capitals, Wizards, local college sports teams, concerts, etc.

I am a believer! I donate my extra Washington Nationals tickets through Vet Tix and I have received tickets through Vet Tix. It is an amazing good deal for our military members, veterans, and their families. Check this one out!

Dogs, Dogs, Dogs

You may have noticed, I like dogs! I especially like dogs that are training to be service dogs for disabled Veterans, so I decided to feature a monthly "Service Dog in Training of the Month."

This month's winner is Barney, who recently reported for duty with Hero Dogs in Gaithersburg, Maryland.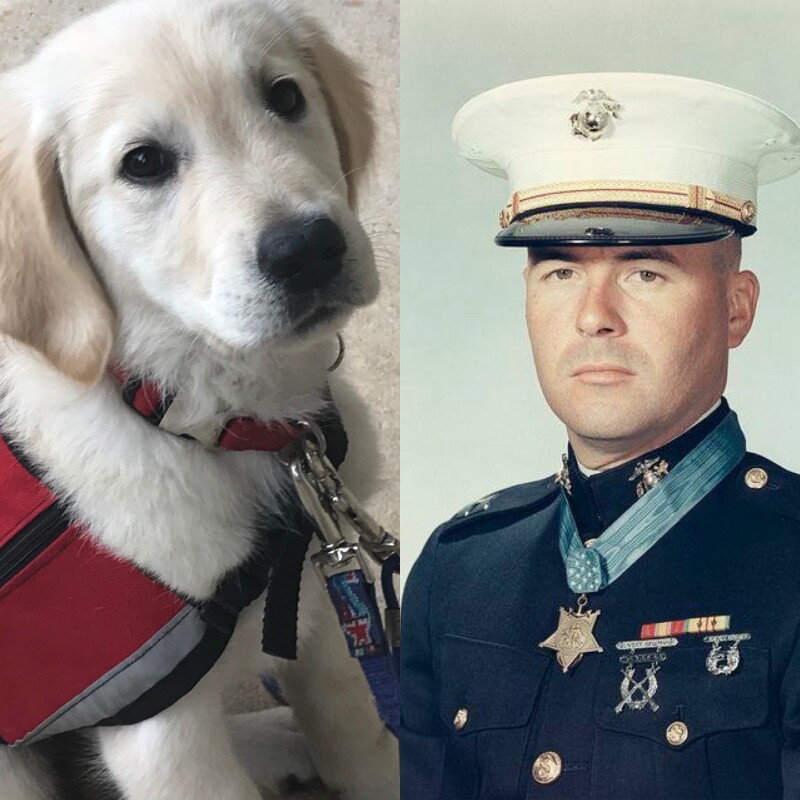 Barney is more formally known as Hero Dogs Col. Harvey C. "Barney" Barnum, Jr. His namesake is a Vietnam-era Marine who received the Medal of Honor during that conflict. Barney is just starting his two-year training adventure that leads service dog certification and placement with a disabled Veteran. Be sure to follow his adventures on Instagram at "herodogsbarney". Stay tuned for next month's winner!

…and…as if you have not heard this enough, the General Election is less than a week away! If you haven't already voted, plan to make it happen on Tuesday, November 6. AARP Maryland has more information you can use right here.

Well, that is all the space I have this month! Be prepared some truly exciting veteran news next month!

For more veterans resources, visit AARP Maryland's Veterans Resources page at aarp.org/mdveterans .