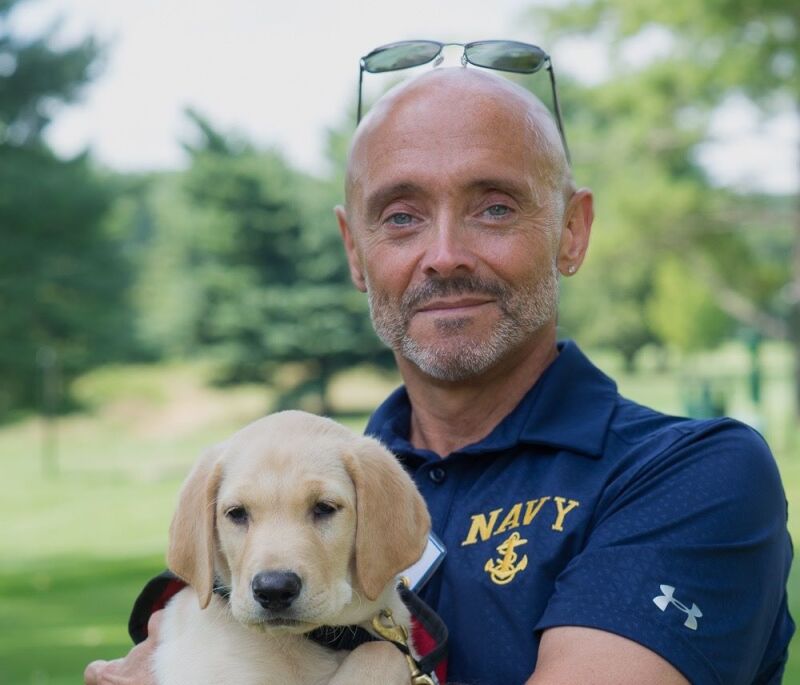 The election is finally over! We have Governor Hogan back for four more years, as well as many new faces in the Maryland legislature…and, it is a great time to be a Maryland veteran.
Last term, Governor Hogan put forth a very pro-veteran legislative agenda, including numerous initiatives supported by AARP Maryland. Unfortunately, too many bills died in the legislature. However, several recent, significant changes will help ensure a greater emphasis on veterans' matters in Annapolis.
Recently, AARP Maryland launched its new Veterans Advisory Council. The Council will foster greater outreach and support to free state veterans by providing AARP Maryland leadership veteran-oriented perspectives on AARP's many wonderful programs including retirement security, health care, caregiver support, and livable communities. Expect to hear much more in future articles…but wait, there's more!
If you are like me, you probably belong to one or more Veterans Service Organizations (VSOs), such as the Veterans of Foreign Wars or Disabled American Veterans. The major VSOs, with their robust national headquarters staffs, do fantastic work representing military and veterans issues with Congress and the Executive Branch. However, at the state level, these organizations are largely volunteer-led and haven't been nearly as effective at championing veterans' issues in state legislatures.
In Maryland, that has changed dramatically. The Maryland state components of thirteen national VSOs recently banded together to form the Maryland Military Coalition (MMC).
The MMC will educate the Maryland legislature and other elements of state government about the need to improve the health care, benefits, and quality of life programs of the uniformed services community – including family members.
At AARP Maryland, we consider the MMC's formation to be a very significant, positive development that will benefit our veterans tremendously. We will follow their work closely and, where possible, lend our voice in supporting them.
Military Retirees: TRICARE Open Season and FEDVIP Sign-Up (courtesy of the Fleet Reserve Association)
TRICARE Open Season is in progress, including enrollment in the new Federal Employee Dental and Vision Insurance Program (FEDVIP) through the BENEFEDS enrollment portal through December 12, 2018.
On December 31, 2018, the TRICARE Retiree Dental Program (TRDP) will expire. All military retirees and their families, who were eligible for TRDP, have the opportunity to enroll in FEDVIP. If a beneficiary is currently enrolled in a TRDP plan, they will not be automatically enrolled in a FEDVIP plan for 2019 and you must enroll during the open season.
If you know a retiree that does not have access to a computer, they can call 1-877-888-FEDS ( 1-877-888-3337), TTY number 1-877-889-5680 to enroll on FEDVIP.
Veterans Charity Scams (courtesy of the Maryland Attorney General)
Many celebrate Veterans Day by honoring veterans for their service. Often, this is reflected in donations to organizations that help homeless and disabled veterans, offer medical or wellness services, help with employment counseling or placement, or for any number of services that benefit veterans.
Unfortunately, some charitable donations never make it to the intended recipients. And like any other request for charitable donations, those claiming to help veterans are no exception. While there are many genuine organizations that fund raise on behalf of our nation's veterans, the Maryland Consumer Protection Division is advising Marylanders to be on the lookout for sham fundraisers using these helpful tips:

Check whether the organization is registered with the Maryland Secretary of State's Office by searching the Maryland Charities Database;
Don't be rushed. Unscrupulous callers want to get your money fast. Undoubtedly, the need will still be there after Veterans Day;
Ask for the full name, address, and phone number of the charity;
Ask for what purpose your contribution will be made. If your donation is solicited by an organization on behalf of another charity, ask how much actually is given to that charity;
For more information, download tips for giving wisely at or watch this short, informative video produced by the Federal Trade Commission.
Veterans Employment
If you are a "fifty-something" veteran, you are likely looking at another decade, or more, of employment prior to retirement. Even with our great economy, finding the right job can be a challenge. Fortunately, there are many fantastic organizations that support veterans in their efforts. This month we'll take a look at one of these organizations that is standing by to help you, at no charge, oh by the way!
Hiring Our Heroes is a program of the U.S. Chamber of Commerce Foundation to help veterans, transitioning service members, and military spouses find meaningful employment opportunities. They offer a variety of services, including literally hundreds of job fairs held nationwide each year. To date, more than 31,000 veterans and military spouses have obtained employment opportunities through Hiring Our Heroes events.
Their digital resources include distinct resume builders for veterans and transitioning service members as well as military spouses; a jobs portal that allows veterans and service members to search for employment opportunities in America's fastest growing job markets and industries; a 24/7 virtual career fair platform; an interactive employer best practices site; and a virtual mentorship program that connects veteran and spouse protégés with experienced mentors. These online tools have also been integrated into the employment workshops that take place at hundreds of our fairs.
This is the real deal! If you want a job, check 'em out online and use their services. You'll be well along the path to employment!
Service Dog in Training of the Month
This month's winner is Nigel. You may have seen Nigel with his puppy raiser Andrea McCarren, an investigative reporter with WUSA Channel 9 in Washington, D.C. Nigel has had many journalistic adventures with Andrea, check out this video of his trip to Capitol Hill.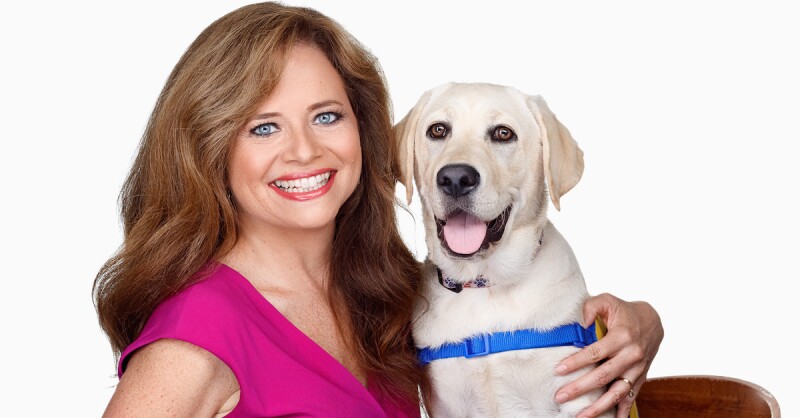 Nigel received his puppy training with the Capital Chapter of Canine Companions for Independence. He just reported for advanced training at CCI's Northeast Training Facility in Medford, NY.
Andrea is an incredible advocate for Veterans issues. You can follow her on Twitter @AndreaMcCarren. She's getting geared up to raise a third service dog!
This amazing, nationwide nonprofit enhances the lives of people with disabilities by providing highly trained assistance dogs at no charge to the recipient. CCI is also a leader in the effort to provide service dogs to Veterans suffering from PTSD. If you have a qualifying disability and need a dog, or just want to get involved in raising a service dog, you will not find a better organization! Check 'em out!
In Closing
The upcoming state legislative session is just around the corner. Please join me and the other AARP Maryland volunteer advocates in making Maryland more veteran-friendly. There are important Maryland veterans issues to address and we need you there! Please send an email to AARP Maryland's Tammy Bresnahan at tbresnahan@aarp.org if you would like to learn more.
Well, that wraps it up for this month! Next month, more on employment, free stuff, and, of course, dogs.
For more veterans resources, visit AARP Maryland's Veterans Resources page at aarp.org/mdveterans .