AARP advocates on policy issues that matter most to Marylanders age 50 and over and their families. In our state legislative advocacy, we rely on our hundreds of volunteers and more than 890,000 members across Maryland. Read on to learn what we focus on and how you can be a part of it!

A part of our work in Annapolis includes interviewing and chatting with lawmakers at the state and federal level. Check out some of our interviews with senators, delegates, and others here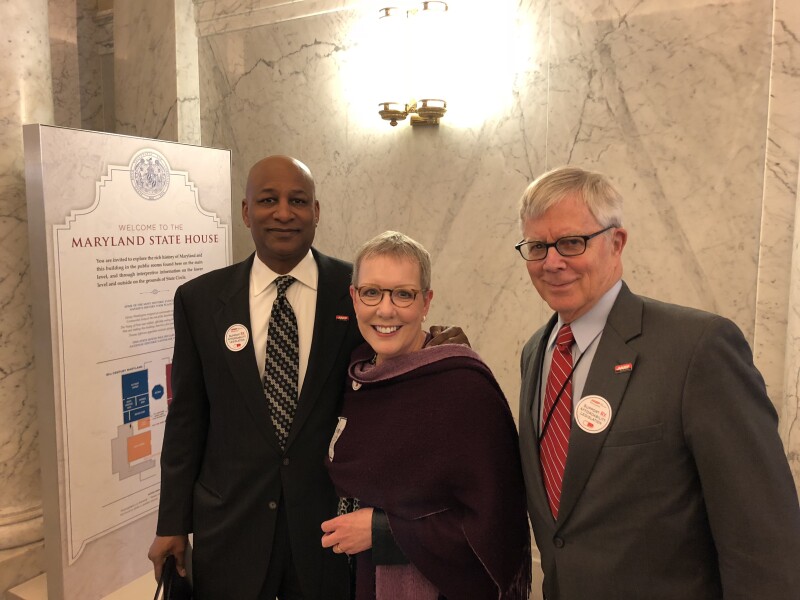 HEALTH SECURITY
Caregivers
More than 771,000 Marylanders are assisting their parents, spouses and other loved ones to live independently in their homes and communities. Most juggle their unpaid caregiving responsibilities while also working full- or part-time, and some are still raising families. To help make their jobs a little bit easier, AARP will actively pursue legislation and policies to assist caregivers, including caregiver protections and tax relief.
Elder Abuse and Exploitation
As elders become more physically frail, they are less able to defend themselves, leaving an opening for unscrupulous people to take advantage of them. The abuse can take many forms and may even come from those they trust the most. AARP will support legislative proposals to protect our most vulnerable Marylanders aged 50-plus from abuse and exploitation.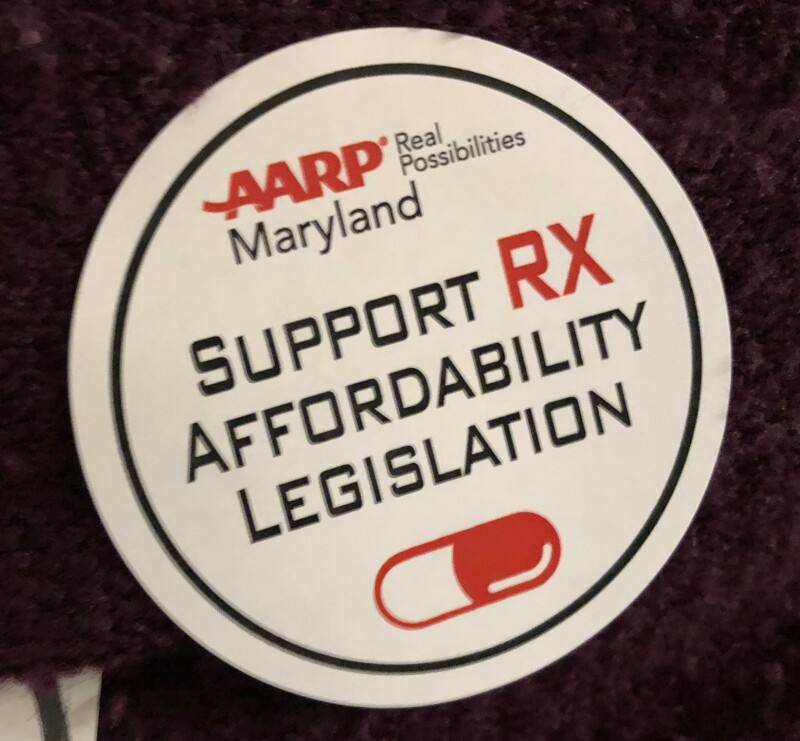 Maryland Prescription Drug Affordability Initiative
Name-brand and specialty drug prices are rising at double the pace of any other health care spending category and 15 times greater than the rate of inflation—and many Marylanders are struggling to keep pace. AARP Maryland supports legislation creating a new Prescription Drug Affordability Board to make prescription drugs more affordable for Marylanders. The board would ensure cost savings for consumers by establishing payment rates for those expensive prescription drugs that create significant affordability problems for Marylanders; and by examining the entire drug supply chain, including the roles of drug manufacturers and pharmacy benefit managers (PBMs).
FINANCIAL RESILIENCY
Maryland Teachers and State Employee Pension Sustainability
AARP Maryland supports the recommendations of the Benefit Sustainability Commission to restructure benefits, provide longer service and vesting requirements, and increase contributions from current employees. AARP also supports measures calling for the state to meet its contribution for sustainability.
Taxation Fairness
After the federal government passed landmark tax reform legislation in February 2018, some Marylanders were adversely affected. AARP Maryland will work with the General Assembly and its members to ensure retired Marylanders are treated fairly under the requirements of the new tax law.
CONSUMER AND PERSONAL RIGHTS--UTILITIES
Telecommunications
AARP Maryland is working to ensure that all Marylanders have access to vital communication services—including reliable and affordable phone service—as well as broadband (high-speed internet).
Gas and Electric Surcharges
AARP Maryland advocates for consumer protections for utilities customers, including fighting new or increased surcharges, to ensure affordable and reliable gas and electricity.
Water Bills
AARP Maryland is committed to protecting consumers from predatory water bill collection practices, such as potentially losing one's home in a residential tax sale due to late payment.
AGE FRIENDLY COMMUNITIES
AARP will pursue legislation to help make Maryland a great place for all ages by adopting features such as safe, walkable streets; better housing and transportation options; access to key services; and opportunities for residents to participate in community activities.

WANT TO HELP? JOIN US!

AARP can help you learn more about local government, connect you with your local legislators and inspire you to make a difference in your community. If you would like to join AARP Maryland in Annapolis during the 2019 Legislative Session for our Delegation Fridays events, please email md@aarp.org with the subject line "Delegation Fridays."
Additionally, we encourage you to sign up to become an AARP Maryland Activist and you will receive email action alerts on issues you care about. Visit aarp.org/getinvolved today!