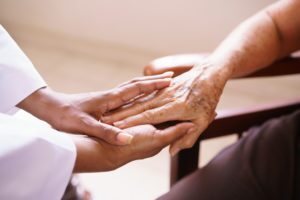 The following guest blog was written by Ted Meyerson, AARP Maryland volunteer speaker on advance directives.

Did you ever worry about having an accident and not being able to speak to the doctors or nurses? Suppose they started asking advice from someone who doesn't know what treatments you would want, or not want. Perhaps they could end up doing things to you that you would never have wanted.

They may not know about your allergies to medications or foods, or about your religious/dietary restrictions.

If only you had answered those questions in advance so that you could be sure you would be treated the way you would want, even in a crisis. That's what advance care planning is all about, and why you should have an advance directive.

Maybe you already have an advance directive -- but where is it, and how can a doctor find it in a crisis?

The State of Maryland is working to help its citizens solve that very problem. Hospitals and medical professionals have immediate access to electronic advance directives stored with authorized vendors through the regional medical information system called CRISP (Chesapeake Regional Information System for Our Patients).

Some of these services even allow you to upload your existing paper advance directives into their system and make them just as available as electronic ones. You can learn more about advanced directives in Maryland by visiting the Maryland Healthcare Commission's advanced directives website. There you can also find a CRISP authorized vendor to get you started on your planning.

By creating a new electronic advance directive or uploading or faxing an existing advance directive, you can be sure yours will be available if needed. It's in the cloud and available 24/7.

And best of all, it's free. Do it today!