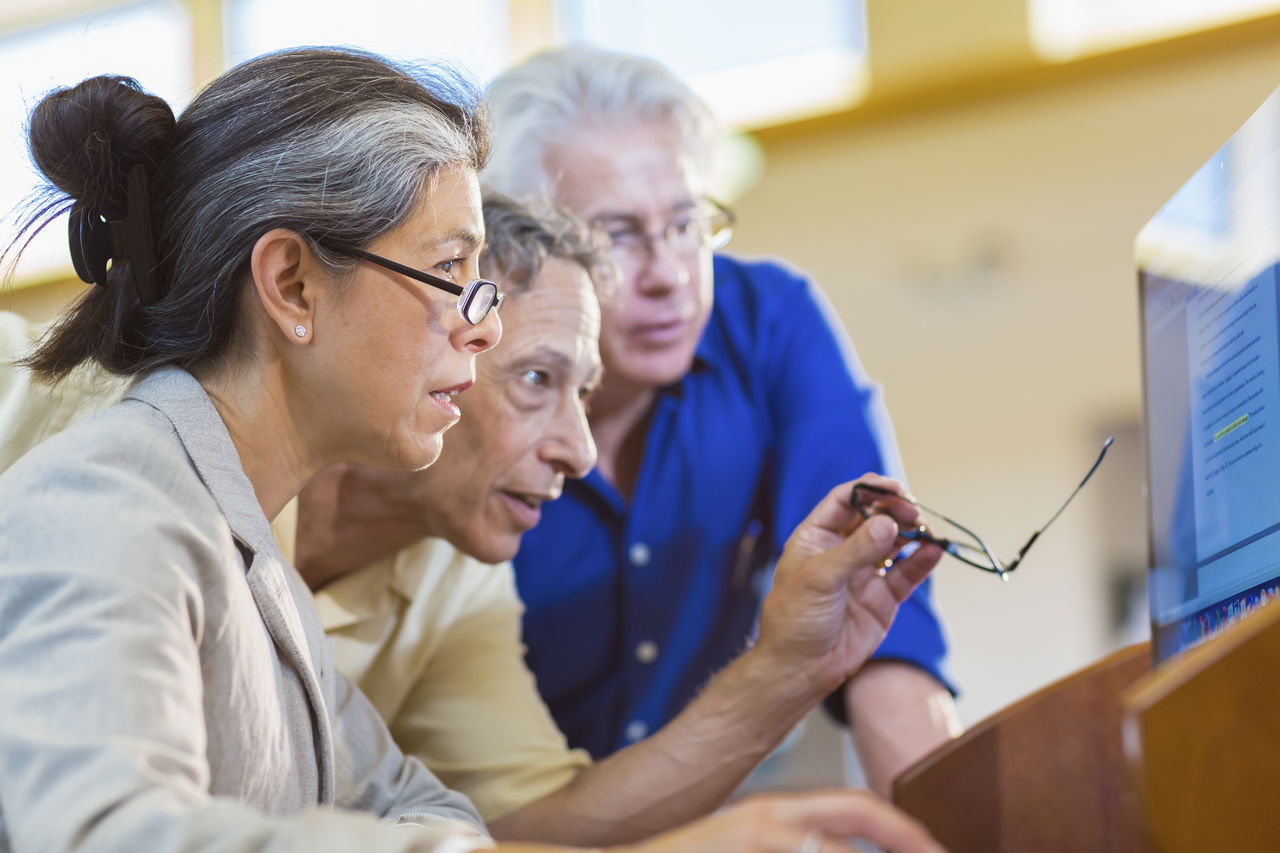 AARP Maryland and the Montgomery County Age-Friendly Work Group on Employment are congratulating six Maryland-based organizations for recognizing the contributions and assets that workers 50+ bring to a multi generational workforce.
The organizations were singled out by the Alliance for Workplace Excellence (AWE) for their Best Practices Supporting Workers 50+ award for establishing a workplace culture that is continuously and comprehensively supportive of a diverse and inclusive workforce:

CBIZ (Columbia, Cumberland, Denton, Frederick and Hagerstown)
Chevo Consulting LLC (Rockville)
Holy Cross Health (Silver Spring)
Marriott International (Bethesda)
QIAGEN Sciences LLC (Germantown)
Sheppard Pratt Health Systems (Baltimore)
WORK REIMAGINED
"Older workers bring important, uniquely human skills that can't be automated, and age-diverse workforces are better at problem solving," said AARP CEO JoAnn Jenkins in a August 7, 2020 column. "Multigenerational teams also perform better. And, they help build a stronger pipeline of talent by providing continuity, stability and retention of intellectual capital."

To assit experienced workers and job seekers with their career goals, AARP offers expert advice, access to innovative tools, and timely work-related information online through its innovative Work Reimagined program. AARP's Employers Pledge Program (EPP) connects job seekers with more than 1,000 employers that value experienced workers.

ALLIANCE FOR WORKPLACE EXCELLENCE
According to the AWE, all award recipients undergo a rigorous assessment process led by an independent review panel of business professional and Master's and/or Ph.D. level students in the fields of business, industrial and organizational psychology, human resources, environmental science, public health and diversity and inclusion.

The Alliance for Workplace Excellence (AWE) is a 501(c)3 non-profit organization founded in 1999 by Discovery Communications, Mental Health Association (now EveryMind.), and Montgomery County, MD. Over the past 21 years, AWE has been dedicated to empowering employers to build excellence in the workplace as a means of supporting the quality of life for employees, their families, and the community at-large. AWE is devoted to increasing the number of excellent workplaces within the business community through education and recognition, as a means to enhance the quality of life of its citizens and empower economic growth. For more information: https://www.excellentworkplace.org/.