In honor of Earth Day 2019, guest blogger Charlie Conklin says living a better life as we age means leaving a better world for the next generation.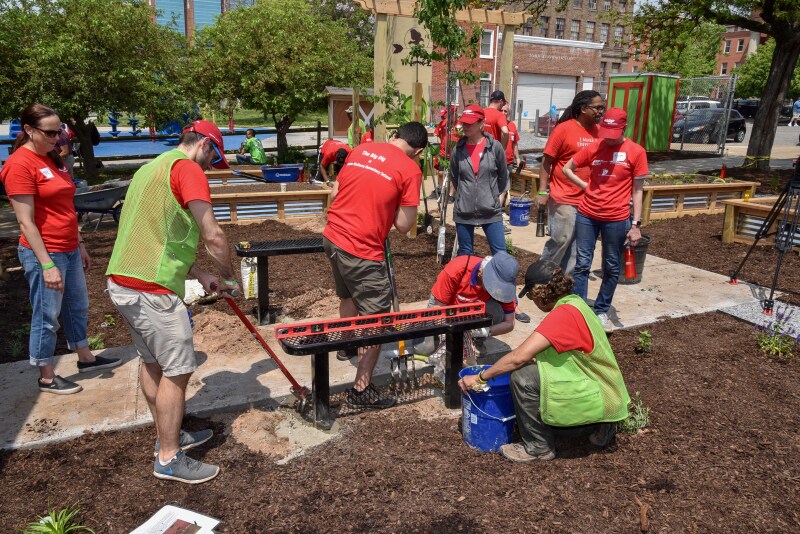 This month is the 49th anniversary of Earth Day, an opportune time to reflect on the progress that we have made, locally, nationally and globally, over the years to recognize and protect the planet's vital resources. For those of us fortunate to remember the first Earth Day, it is also a time to look back on the parallel challenges and progresses that seniors have had in the aging process during this same period.

Living Our Best Lives

For just as Earth Day encourages the Baby Boom Generation to rethink our relationship with the planet, we are also the generation that is rethinking how to live as we age. In April 2018, AARP Bulletin encouraged readers to "create a new mind-set around aging – a new way of thinking about possible solutions that can help us live better as we age."

As AARP CEO JoAnn Jenkins wrote in Disrupt Aging, our generation is "embracing aging as something to look forward to, not something to fear. It's about seeing ourselves and others as contributors to society, not burdens. It's just not about adding years to the end of life; it's about creating a bold new path to living your best life at every age." We, as seniors, have much to celebrate about growing older.

Recalling Our Youthful Promise

While living our best life at every age, it is important that we never forget the commitment we made in our youth on that first Earth Day in 1970, to create and leave a healthier world for future generations. We have to remember that the Earth is a fragile mass of delicately balanced complexity. This means that living a better life as we age should include working to assure that younger generations will still be able to enjoy the same pleasures of the outdoors and nature that we knew as children. And we need to be mindful of the looming and very real threat of climate change and its devastating impact on water levels, coastlines and weather patterns.

So I'm calling on my fellow Baby Boomers to unite once again in defense of the Earth. Let us do all that we can, including adopting more eco-friendly habits and advocating as necessary to reduce our environmental footprint. After nearly half a century of working to preserve and protect the planet, the majority of the indicators of the world's environmental health have shown we are headed in the wrong direction. Let us, the generation that has redefined aging, commit to redefining the kind of world we are going to leave behind. Afterall, "we did not inherit Mother Earth from our ancestors, we borrowed it from our children."

ABOUT THE AUTHOR

Charlie Conklin is vice president of operations at the Gunpowder Valley Conservancy and board supervisor of the Baltimore County Soil Conservation District. A retired Bethlehem Steel corporate manager, Charlie is active in church missions for restoring creation. He enjoys being in nature and working with various local and state boards and committees to help preserve and restore our natural inheritance and agricultural resources. Charlie believes the world is enriched when we plant trees so that those who come after us can watch them grow.