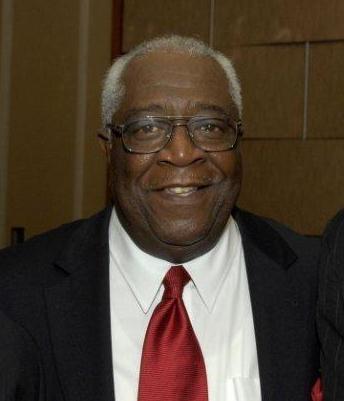 At age 70, Clarence "Tiger" Davis shows no signs of slowing down. Indeed, he is as active as ever taking on the responsibility of becoming AARP Maryland's State President in April of 2012.

As State President, Davis is the lead AARP volunteer in the State and chairs the 5 member AARP Executive Council, often speaking out about the need to protect Social Security and Medicare.

A Vietnam veteran, Davis served in the United States Air Force and has devoted much of his lifetime of community service toward assisting veterans. With a background in social work and community organizing, Davis teaches at his alma mater, Morgan State University where he earned both a bachelor's and master's degrees.

Davis became interested in volunteering with AARP when he saw the organization's increased efforts toward assisting veterans, one of his top concerns. He is a former American Legion Post Commander and a member of the Veterans of Foreign Wars, among others. In a recent interview with The Beacon Newspaper, he said "… as I have gotten older myself, I realized I could not walk away, not just from the issues pertaining to veterans, but those relevant to all senior citizens. Everything AARP does is pertinent to my own existence."

Mr. Davis has attracted new volunteers of all ages to AARP, including college interns who chose to spend a semester with AARP, learning and contributing locally in communities on issues involving hunger, utility reliability, making it possible to age at home rather than in an institution, family caregiving and assisting older workers with job placements, to name a few.

"Tiger has tremendous energy and generosity of spirit. He has embraced AARP, and all of us are so much the better off for it", said Hank Greenberg, Maryland State Director.