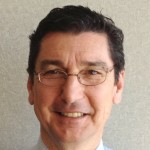 I see the power of the volunteer firsthand. AARP volunteers work every day to help people 50+ turn dreams into real possibilities, to strengthen communities and to fight for issues that matter to families.

Here in the Bay State, our volunteers save residents money on their taxes through AARP Foundation Tax Aide. They keep our roads safe through AARP Driver Safety. They help low-income seniors remain independent in their homes through the Massachusetts Money Management program. They enroll eligible seniors for SNAP, the Supplemental Nutrition Assistance Program. And, they make their voices heard at the State House and in Washington, DC on issues like Medicare and Social Security.

According to the U.S. Bureau of Labor Statistics, people over 65 volunteer the most hours — an average of 96 hours per year, almost two hours every week. These dedicated individuals have a positive impact on their communities — while improving their own lives as well. Yes, volunteering is good for you too.

Whether you have five minutes, five hours or five days, consider volunteering for these five reasons:



You will help people in your community live their best lives. The number one reason to volunteer may be obvious: helping those in need is a good thing. Whether by making a phone call to a legislator, improving a child's reading skills, or helping a neighbor balance his or her checkbook, volunteers make a difference, one person at a time.

You will feel connected. Studies have shown that staying socially connected is related to good physical and emotional health, especially for older people. When talking with our dedicated AARP Foundation Tax Aide volunteers earlier this year, many told us that they truly valued and appreciated the friendships they made with other volunteers — and their clients.

It will help your career. Out of work, or looking for your "what's next" activity? Volunteer experience can help round out your resume. Many of the skills acquired in volunteer work can be transferred successfully to the paid workforce, and companies can identify and recruit top talent in today's multigenerational workforce by considering persons with volunteer experience as potential employees.

You will be happier. Research shows that volunteering helps with depression and improves mental health. Taking time to help others in need puts your own problems into perspective, and may provide a much needed break from everyday stresses and problems.

You will live longer. Numerous studies have found that volunteers live longer and have lower rates of disease than those who don't volunteer, no matter what age. According to a health and retirement study by University of California, volunteers over age 65 had less than half the normal risk of dying compared to their non-volunteering peers. The maximum health benefits came from volunteering 40 to 100 hours per year, or one to two hours each week.
So what are you waiting for?

To find volunteer opportunities near you, visit createthegood.org.

This column appears in the July/August issue of Fifty Plus Advocate , and is reprinted here with permission. Michael E. Festa is the state director of AARP Massachusetts, which represents more than 800,000 members age 50 and older in the Bay State. Connect with AARP Massachusetts online; LIKE us on Facebook and follow us on Twitter .