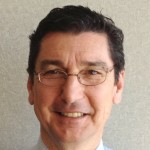 It's wintertime in New England. For some that means skiing, hot chocolate, sledding, and cozy evenings spent sitting by a fire. For others, including many Massachusetts seniors, it means shoveling heavy wet snow, being wary when walking outdoors for fear of slipping on ice, and struggling to pay for increased fuel costs to stay warm.

Add to that the isolation that winter months can bring. And for elderly Bay State residents who live alone, winter's isolation can be especially brutal.

Because of this, it's important to regularly check in on senior family members and elderly neighbors. Making sure they're eating properly with enough fresh, nutritious food is as important as checking that they have enough heat to stay warm.

But what if, after checking in on someone, you realize they're at risk? Fortunately, there are several resources to call upon for help, beginning with your community's senior center or Council on Aging (COA). You can find a link to your community's COA through the Massachusetts Executive Office of Elder Affairs (click on "Directory of COA Sites in Massachusetts"). Or, visit the website of the Massachusetts Association of Councils on Aging.



SAFETY-RELATED HOME REPAIR

For seniors who live in Boston or one of the city's neighborhoods, a new organization is available to make safety-related home repairs. The organization, called The Greater Boston Senior Home Repair Collaborative (and known as "The Collaborative"), is a coalition of four Boston-based non-profit agencies. The work performed by The Collaborative is funded by a grant from AARP Foundation. The safety-related home repair service is free for eligible low-income clients or homeowners earning at or under $19,850 per year. For homeowners with higher incomes, the services are offered via a sliding-scale "fee-for-service" payment model, scaled upwards depending upon the homeowner's ability to pay.



STORM AND EMERGENCY PREPAREDNESS

Since wintry weather and Nor'Easters are part of our winter weather mix here in Massachusetts, take the time now, if you haven't already, and prepare your home and that of seniors you know for winter's fury. The following links are courtesy of the Massachusetts Emergency Management Agency:



ILLNESS

Illness is a concern year-round, but the influenza virus is especially virulent during the winter months. Help keep yourself and the seniors around you informed about protection from the flu, where to get a flu vaccine, and the current state data on the incidence of the flu.



OTHER SENIOR-RELATED CONCERNS

For any other senior-related concerns, visit the website of 800ageinfo.com or call the agency at (800) 243-4636 (800-AGE-INFO), TDD/TTY: (800) 872-0166; and contact the Massachusetts Executive Office of Elder Affairs, or call the EOEA offices directly at 1-617-727-7750.



Michael E. Festa is the state director of AARP Massachusetts, which represents more than 800,000 members age 50 and older in the Bay State. This editorial was published in the January 2014 edition of the Fifty Plus Advocate, the state's monthly senior newspaper. Reprinted with permission. Connect with AARP Massachusetts online ; LIKE us on Facebook and follow us on Twitter .