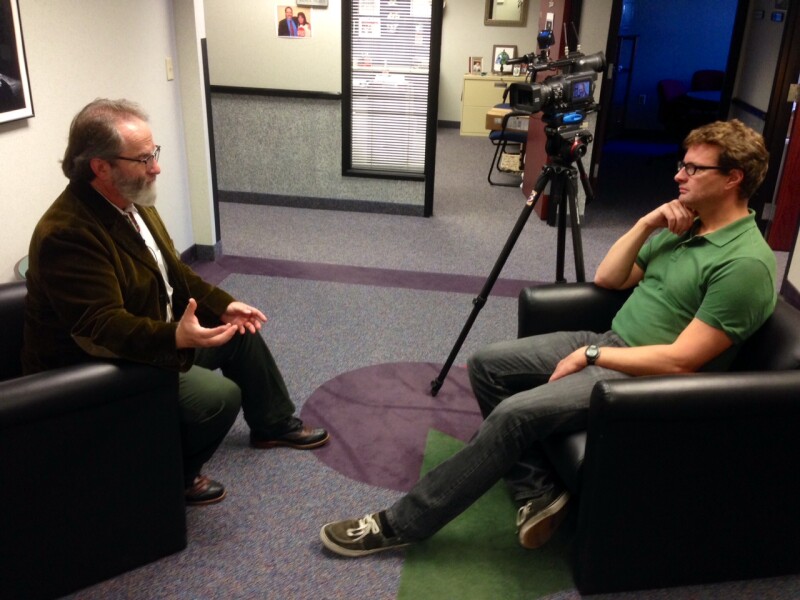 The October 1 launch of the Michigan Health Insurance Marketplace cast AARP Michigan in the spotlight in the media and on the Affordable Care Act (ACA) outreach trail.

Andy Farmer, AARP MI Associate State Director for Health and Supportive Services, did eight media interviews in late September to early October. In addition, he participated on a viewer call-in panel for the Detroit NBC affiliate.

During this time period, Farmer also managed to lead ACA outreach events in Lansing and Detroit. Overall, Farmer, volunteer extraordinaire Barbara Spreitzer-Berent and a team of 30 trained volunteers hosted 40 ACA outreach events and partnered with four state Senators on teletown halls between July and October.

Farmer's string of media appearances included three Lansing/Jackson TV stations, a Kalamazoo TV station, a Detroit public radio talk show, a statewide radio network, a Detroit-based African American radio station, and the Detroit Free Press.

All this exposure did much to raise AARP's visibility on an issue of utmost importance to the 50-plus in Michigan.

"I have yet to really get into any room with anyone, any group of people, seniors included, anyone who knows the first thing about any of the law," said Farmer. "They're not finding truthful information, accurate information."